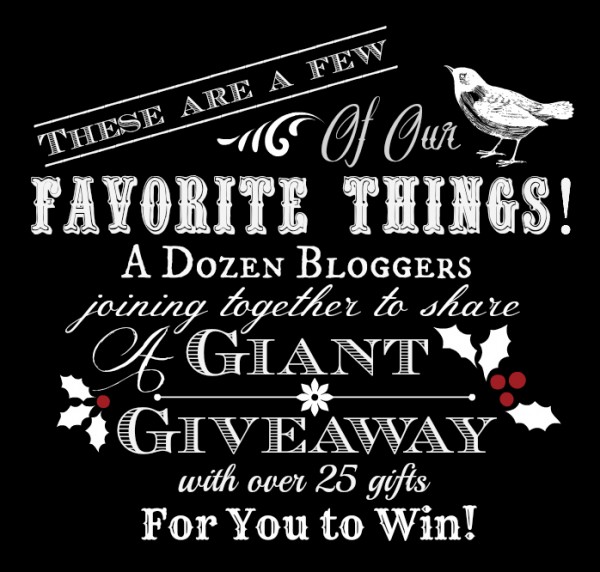 I blog along with an amazing and beautiful group of women. We brainstorm together. We go to conferences together.  We pray for each other.  And this week, we're giving things away together!  Twelve of us have collected some of our favorite things that we'd like to share with you our blog readers.  You're invited to drop by each of our blogs, enter our giveaways, and stay for a visit if you'd like…
I have 3 gift certificates from 3 favorite small businesses to share with you…and copies of 5 must-read eBooks, too!  Read on to find out about my favorite things, enter my giveaways, and then scroll down to find links to the rest of the giveaways.
3 favorite companies
I love Cowgirl Dirt cosmetics.  I wear them every day…or rather, every day I put on makeup!  Not only is it all natural mineral makeup that's safe for my skin (and the skin of the little faces I kiss and hug all day!), but the color names make me smile — who wouldn't love to wear "Alfalfa" or "Farmer's Daughter" eye shadow?  (Click here for my full review of Cowgirl Dirt.)  Cowgirl Dirt is giving one of you a $25 gift certificate!

…is owned by my friend Kristen.  She has so many fun things to choose from — hair bows, lip balm, and more.  Naturally, I love the
John Deere Christmas Stocking
 but I've tried the
Body Butter
, too, and it smells good enough to eat!  Kristen has graciously offered a $20 gift certificate for you to try a thing or two from
her shop
— and I know you'll be coming back for more.
…are one of the most amazing creations ever.  I'd wanted one ever since my friend Christin Slade started talking about them, and when I began growing my hair out, I decided I had to get one.  Now I have two, and wear them constantly.  I've given them as gifts and have my mom and sister wearing them daily, too.   They make it quick and easy to twist your hair up and out of the way — and still look elegant!   There are all sizes of clips, hair sticks, hair bands, and more.  Lilla Rose Consultant Jasmine Mansfield is giving away a $15 gift certificate to one of you so that you can try Lilla Rose or add to your Flexi Clip collection!
5 favorite eBooks
As heartbreaking as it is powerful, this is the raw and real story of my friend Natasha's struggle with infertility.  But it's not just for those who have faced infertility, it's for anyone who seeks to find God in the midst of pain. And no matter your story, Natasha's will make you long for more of Him.  (Click here for my full review.)
A must-read for every woman. September McCarthy shares her heart about busyness and priorities, and guides you through the process of identifying which hula hoops you may need to set aside.  Memorable illustration and powerful reminders.  (Click here for my full review.)
This book has been revolutionary to my closet and to many of my friends' as well.  Written by Hayley Morgan, it's your guide to identifying and simplifying your style…even if you're fashion-challenged like I am!
A little eBook with a big vision: spreading the Gospel via the internet.  You'll be both inspired and convicted about how God can use every little thing you post on Facebook to bring glory to Him.  (Click here to read my full review.)
A must-read for every blogger, Hayley Morgan brings her less-fuss mentality to the internet and social media in this brand new eBook.  With goal worksheets and illustrated design tips, this book will be a helpful tool whether you've just begun to blog or you've been doing it forever.  (Click here for my full review.)
My giveaways have been separated into two Rafflecopter entry forms — one for the eBooks, one for the gift certificates! (Subscribers, come visit to enter.)  
But that's just the beginning.  When you're done entering here, be sure to scroll down for links to all the rest of the Favorite Things giveaways from my friends!
a Rafflecopter giveaway
a Rafflecopter giveaway
11 more giveaways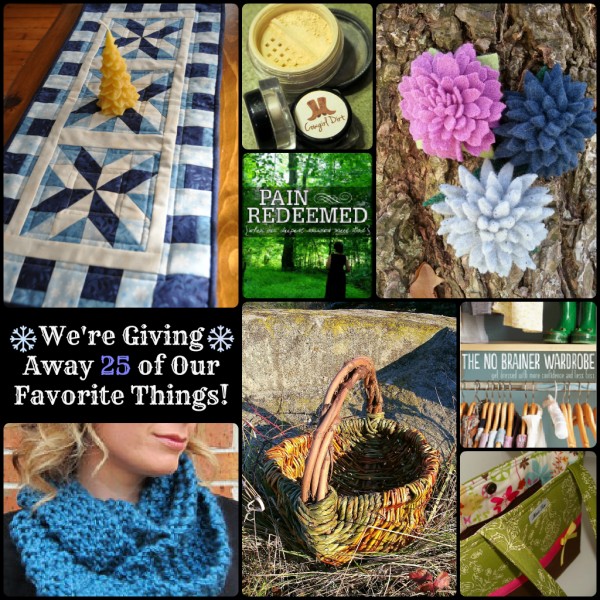 11 of my friends and fellow bloggers are giving away some of their favorite things, too, for more than 25 prizes total!  Come along and visit each of their blogs to enter their giveaways…
Giveaways will be open until midnight, Monday, December 3, EST. Winners will be announced on each individual blog.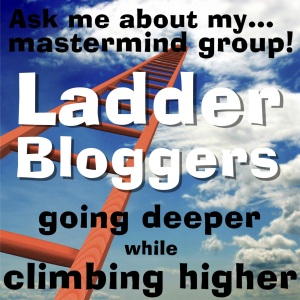 This giveaway is hosted by a group of friends who call themselves the Ladder Bloggers. We are a mastermind group, seeking to go deeper with our readers even as we "climb higher" with our writing and blogging skills. We believe no blogger should blog alone! For more info about how our group works, tips for starting your own, and to meet the rest of our group, please visit this page.