Writing can be a lonely art.
Blogging brings you instant community with your readers.  Twitter gives you something to do when you have writer's block.  Facebook is a great place to get feedback on what you should write next.
But the stringing together of words together, the editing and rewriting, it's still a lonely task.
That's why I don't believe we should do it alone.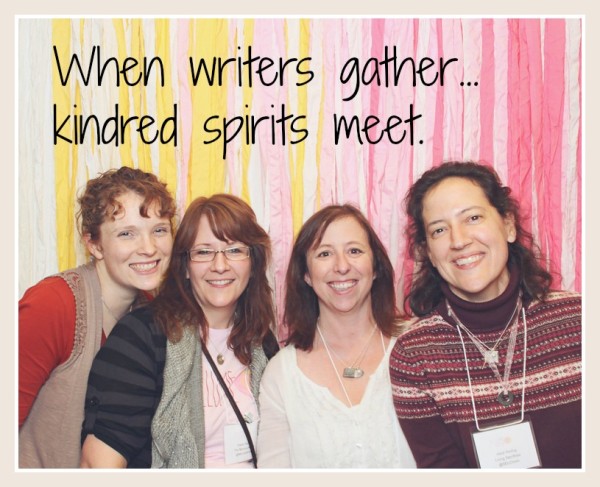 When writers gather, kindred spirits meet.  We may not get much writing done when we're together, but we return to our desks with the knowledge that we're not alone.  We sit back down at our keyboards with more filled than just our well of words; the words themselves the glue that forms our bond across town, state, and internet.
We are hard-wired to write.  So it's energizing to know there are others made up of ink such as we.
We will write even if no one else reads it.  But we need to know that others are writing alone and lonely, too.
Alone and yet not alone.