How to Choose the Best Social Sharing Plugin for Your WordPress Blog
(This post contains affiliate links. Read my full disclosure.)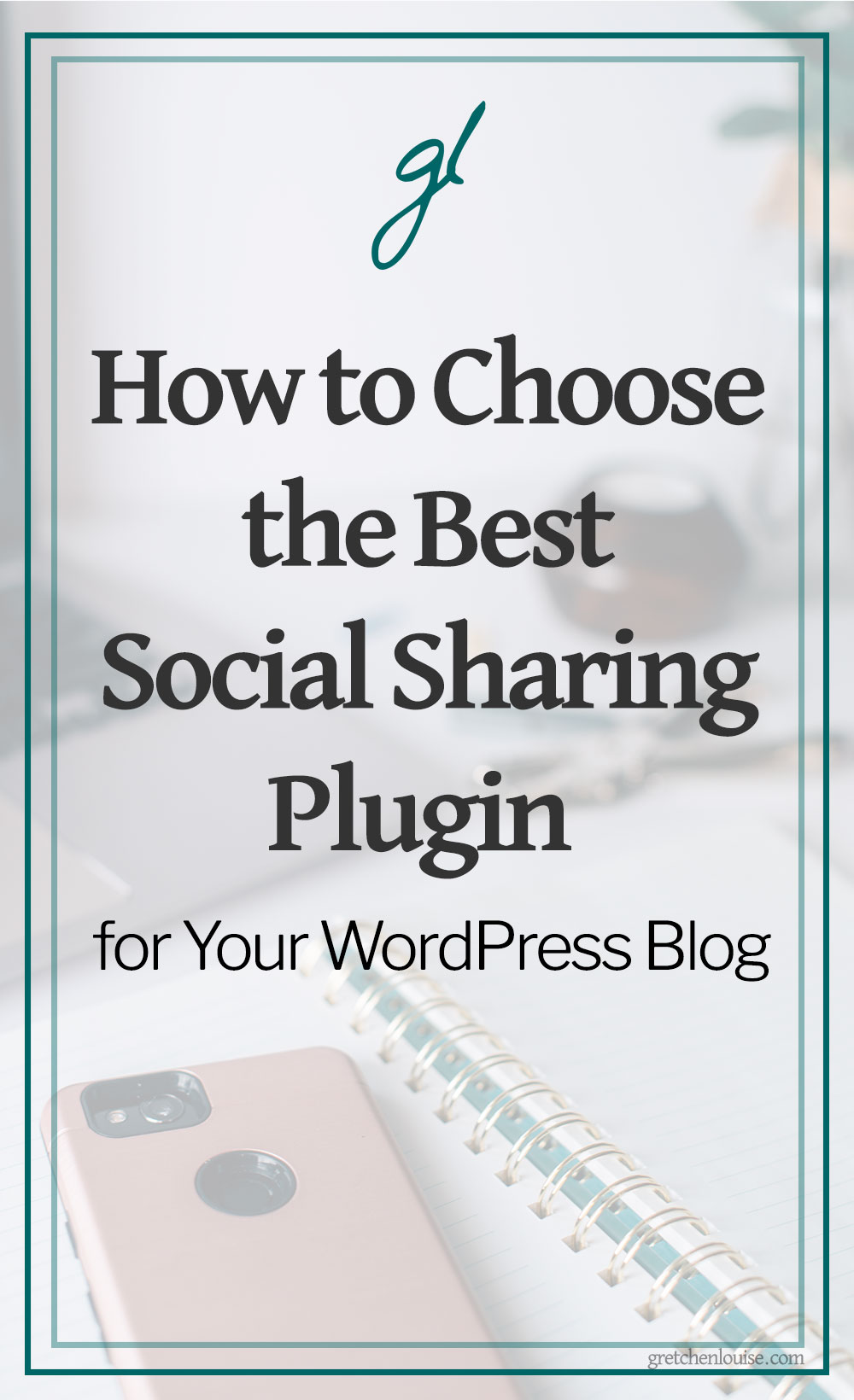 If you're a smart blogger, you know you'll get more return on your investment if you spend more time creating shareable content than sharing your content.
If your readers love your content, they will pin it and like it and share it–and you can't put a price on reader-generated promotion.
It doesn't matter if you aren't active on Pinterest or if Twitter just isn't your thing. Make it easy for your readers who are active on those social media platforms to share your post.
How can you as a blogger make it as easy as possible for your readers to share your content with their friends? How can you sift through the dozens of search results in the WordPress plugin repository for "social sharing"? How do you know what social share plugin won't break your site or steal your data?
Here are 20+ things to look for in a social sharing plugin–along with my top recommendations and personal favorite.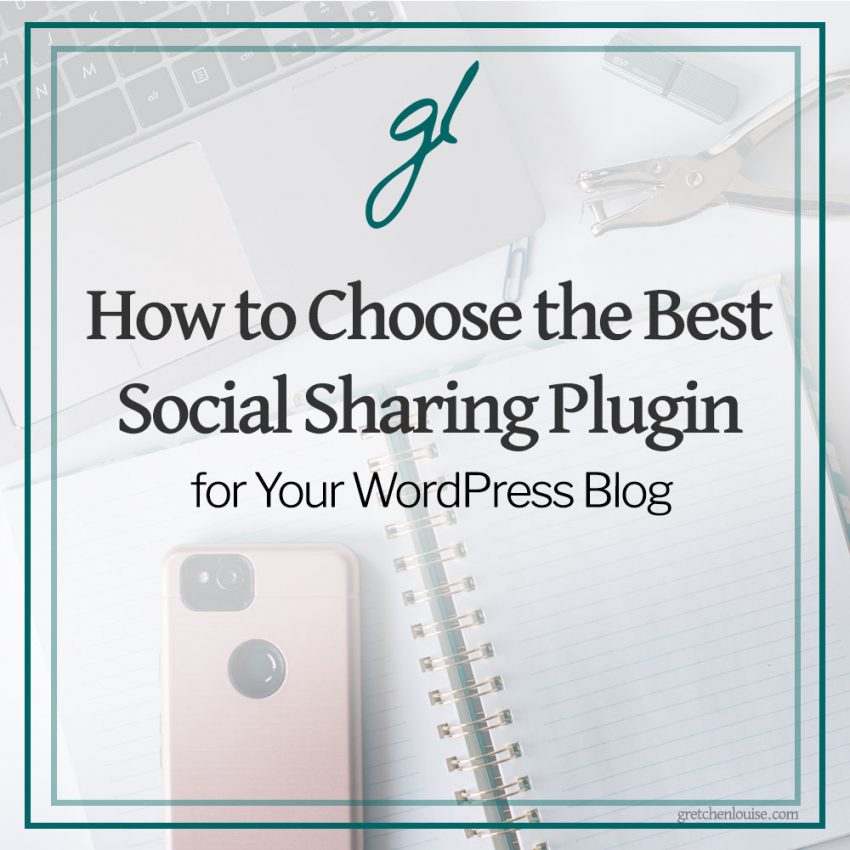 1. Custom Share Images and Descriptions
By default, your featured image will be the image that's shown when your post is shared on Facebook. But what if you want a different image to show on Facebook than shows on your blog page? And what if you want to use a different image on Facebook than on Pinterest?
Use a social sharing plugin that allows you to set a social media image (different from your featured image) as well as a Pinterest image.
My favorite thing about Social Rocket is that everyone can try out the custom share images and descriptions in the free version!
2. Color Options You Can Preview
When you're choosing color options for your social icons, you want it to be WYSIWYG. It's a pain to have to save your options, refresh your post, and wonder if your changes aren't showing because you did it wrong or because the old settings are cached.
Choose a social sharing plugin like Social Rocket that lets you preview every change to the style/layout/color of your social share buttons right on the edit screen! In addition, it's really nice to be able to choose from all the custom color scheme options: custom icon colors, background colors, hover colors, border colors, share count colors–even color overrides on a per button basis.
3. Easy Styling & Extensive Customization
You shouldn't have to know CSS just to make your social sharing buttons look like you want them. Look for a plugin that allows you to do more than just specify a border radius and choose between square, rectangle, and circle shaped buttons. Social Rocket lets you specify horizontal and vertical margins between buttons, and the padding of the entire floating button bar.
Go beyond showing or hiding a CTA heading of "Share This!". Social Rocket has an "Advanced" button for every social network icon that lets you override the button text or color, and even specify a custom icon. Social Pug Pro lets you edit the label for each social network's button, as well.
4. Hide/Show Share Counts Based on Minimum Share Counts
It feels silly to show a great big "0 shares" on a brand new post–or an old one that never found appreciation on social media. Find a social sharing plugin that allows you to choose whether to show share counts for each network and/or total share counts–or hide them until minimum share counts are reached. Social Pug Pro and Social Rocket let you specify a minimum share count before the total share count is displayed. Social Rocket even lets you specify a minimum share count for individual network counts, too (and all in the free version!).
5. Inline Buttons, Floating Buttons, Sticky Bars, and Popup Buttons
Look for a social sharing plugin with more than one button placement option. Inline buttons will display before/after the post inline with the content, disappearing as you scroll. Floating buttons can display on the left, right, top, or bottom, always visible no matter where you scroll. A sticky bar or ribbon will "stick" to the top or bottom of the screen–especially on mobile devices–so that it's always visible. Social Rocket offers Inline Buttons and Floating Buttons (Popup Buttons coming soon); Social Pug offers Floating Sidebar and Inline Content, with Popup and Sticky Bar Buttons in Social Pug Pro.
6. Different Sharing Display for Different Device Sizes
Most pro social sharing plugins offer the ability to specify a mobile cut-off point (width in pixels) so that devices of different sizes may see only inline or only floating buttons. Social Rocket Pro takes that a step further by allowing for different share buttons and styles on mobile than you use on larger screens. One of my favorite options is to remove the button text on mobile so that the buttons condense more readily.
7. Default or Manual Button Placement for Above/Below/None
My favorite settings are to show inline buttons both above and below post content, but only below the content on pages. Social Rocket allows me to specify default button placement, drill down for individual custom post types, and then, of course, hide or show on a per page or post basis. I can even add share buttons in the middle of a post with a shortcode or block!
8. Share Buttons on Custom Post Types and Archive Pages
If you've ever been frustrated by social sharing buttons that appear out of place on category archives or wouldn't disappear from your site's home page, then you know how important it is to be able to specify where share buttons are placed on archives–and what they share. Social Rocket allows you to control not only where share buttons are placed on archives, but whether the entire archive page is shared or just the individual item the share buttons appear with. My favorite thing about this is how it allows you to add share buttons to your archive pages that share the archive page (portfolio, category, tag, etc.) with its own custom image and description!
With the wide array of custom post types in use these days, being able to easily change the display of social share buttons for each post type–and its archive–is a huge plus.
9. Social Identity
No social sharing plugin is worth its weight unless it lets you specify your Pinterest username and Twitter username to be added to each share of your posts on those networks. Scriptless Social Sharing allows you to add your Twitter handle and Social Pug allows you to add your Twitter username. Social Pug Pro boasts username options for 18 different services, Social Rocket (free and pro) keeps it simple with Pinterest and Twitter usernames.
10. Facebook Counts, Twitter Counts, All the Counts
Facebook now requires an API access token in order to show accurate share counts. Watch for a social sharing plugin that not only provides a field to add the access token, but gives you clear directions on how to create a Facebook developer account and get the app token, as well.
Twitter no longer natively supports share counts, either. Pro social sharing plugins like Social Rocket Pro and Social Pug Pro allow you to easily integrate with services like TwitCount or OpenShareCount.
11. Yummly, Bit.ly, and More!
Food bloggers love the Yummly button–but it only needs to appear on recipe posts. Social Social Rocket Pro allows you to show Yummly only on certain post types, or include/exclude Yummly on certain categories or tags.
If you're a Bit.ly user, you'll want to be able to share your posts with shortened links. Social Rocket Pro and Social Pug Pro both allow for use of Bit.ly.
I'm usually a fan of keeping it simple for my readers and not giving them too many options for sharing my posts. However, sometimes it's nice to include a few more options hidden from view. Social Rocket Pro allows extra networks to be combined behind a "more" button so that you don't overwhelm your visitors with options–but provide them if they need them.
12. Custom Pinterest Options
Choose a social sharing plugin that not only allows you to specify a Pinterest description for each image, but also allows you to specify what should happen if there isn't a Pinterest description–or a even a specific Pinterest image.
Social Rocket lets you specify a Pinterest image fallback: should it use the featured image, allow users to select from any image on the page, or (coming soon) use a specific fallback image? Social Pug Pro lets you choose what to use for a Pin description if a custom Pinterest description isn't specified: should it come from the alt text or the image title?
If you're a fan of providing a Pinterest image but hiding it so that it's only viewable when someone clicks the Pin It button or uses a Pinterest browser extension, Social Rocket Pro and Social Pug Pro have you covered! And, Social Rocket will soon be offering A/B split tests for Pinterest images, as well. (With all these options, you may not even need Tasty Pins!)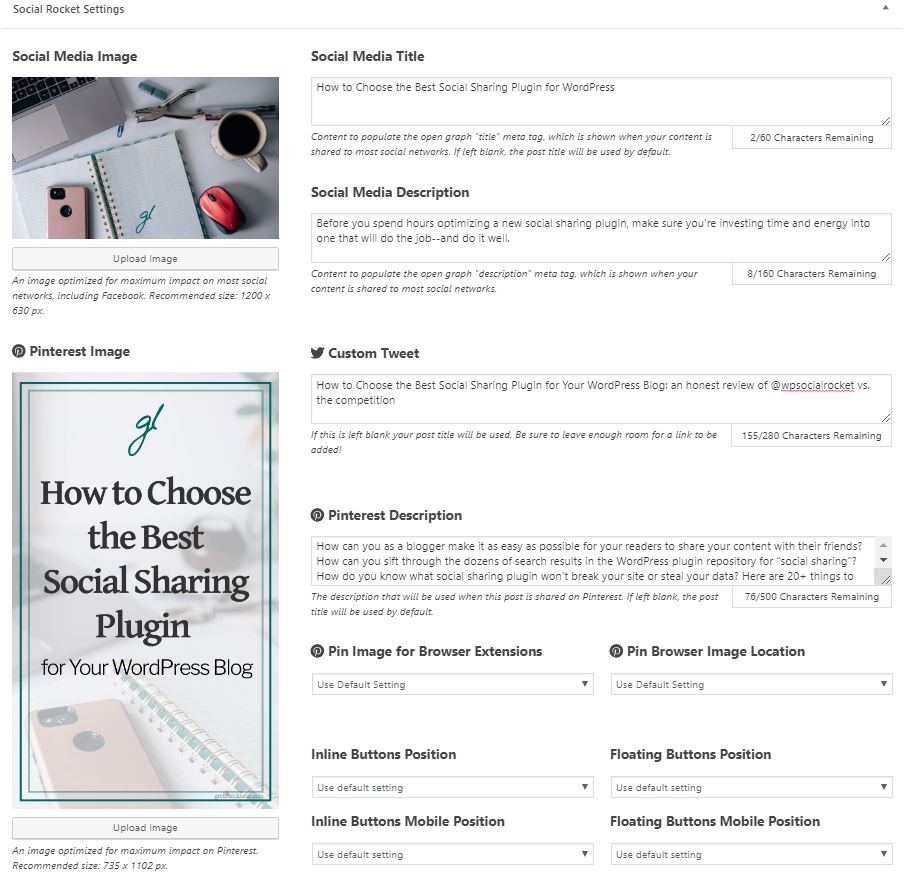 13. Click to Tweet…and More!
Whether it's a pithy statement that would make a great Tweet or a quotable quote you want to highlight, you want to use your social sharing plugin's Click to Tweet feature. Not only does the free version of Social Rocket come with Click to Tweet, but it lets you customize and create your own themes–all with live preview! (Social Pug Pro comes with 5 Click to Tweet themes.)
14. Share Count Rescue
Changed your domain, removed dates from permalinks, added SSL–and then changed your domain again? No problem. No matter how many variations there have been for your site's permalink styles, Social Rocket Pro can rescue share counts for every single one. Social Pug offers a more limited range of share count restoration, but depending on your needs, it may do the trick.
Social Rocket Pro and Social Pug Pro also allow for manual share count rescue on a per post basis. That means if you change a post slug when you're updating old content, you can rescue the share counts for the old permalink, too.
15. Migrator for Previous Custom Share Images/Descriptions
Have you been using Social Warfare for years? Did you switch to Social Pug but now you want to try Social Rocket? No worries. You can easily migrate your custom share images and descriptions from other share plugins with the Social Rocket Migrator add-on (which can be used with the free or pro version of the plugin). Social Pug Pro also offers a Migrator add-on.
16. Speed Check Friendly
Scriptless Social Sharing was recently rated "THE fastest, lightest weight social share button plugin available" by MaAnna of BlogAid. (But it's only fair to note that Social Rocket wasn't on the scene yet.) Use a tool like GTmetrix to run a speed test on a specific post and/or page before you install a new social share plugin–and after. You don't want to see a lot of scripts, etc. showing up from your new social sharing plugin.
17. No Private Data Tracking or Retention
Did you know that some social sharing plugins harvest your site/sharing data and even run ads on your site? Read the privacy policy and terms of service for your social sharing plugin of choice. Find out whether they track and sell any of your data. Make sure they aren't going to show ads to your users. Confirm that there's no need for you to add the plugin to your site's privacy policy (there shouldn't be–the social networks track the share data, the social sharing plugin doesn't!).
18. Painless Plugin Updates–for Free and Pro
There's nothing worse than updating your WordPress plugins and having your site break because a pro plugin didn't update along with the free plugin. Check the reviews and support threads for a social share plugin before you try it out: make sure there aren't regular reports of PHP errors or other major conflicts due to a plugin installation or update.
19. Rocket Fast Support
I like to ask a question of support before I buy a plugin, just to find out how fast and friendly their support team is. Bonus points if I can ask them a difficult question to test how knowledgeable they are about their plugin and how it interacts with common themes and other plugins!
20. Active Development & Frequent Updates
If you're investing in a pro social sharing plugin, you want to make sure that the developers are not only actively working to improve it, but that they will be there for the long haul. Check the changelog to see how often the plugin is updated. Search for a "known issues" doc in their support documentation to find out if they are aware of how their plugin interacts with other plugins. Look at the roadmap to see if more features are on the way.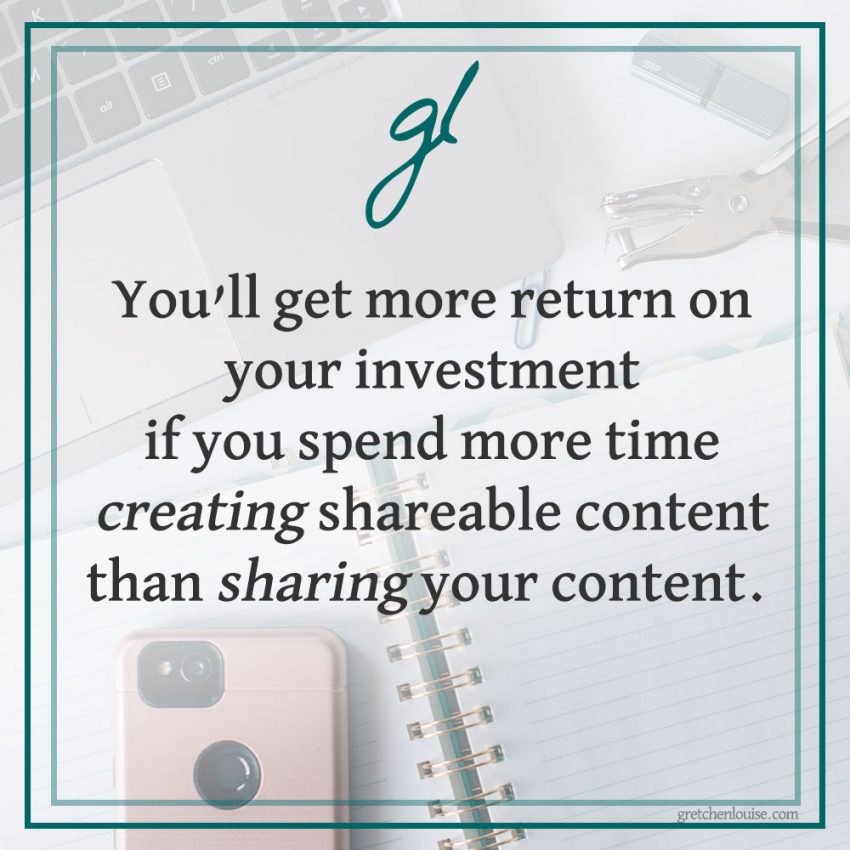 My Recommendation: Social Rocket Pro
In my search for a Social Warfare replacement, I've tried Social Rocket, Social Pug, and Social Snap, as well as Scriptless Social Sharing.
If all you need is basic share buttons, Scriptless Social Sharing is simple and lightweight (though it will take CSS to customize colors or appearance). But when it comes to replacing the per-post social functionality of Social Warfare (which I loved!), those are big shoes for a plugin to fill. Social Rocket doesn't replace Social Warfare; Social Rocket far surpasses it.
The options available in Social Rocket set a whole new standard for customizing social share button styles and display. The knowledgeable developers behind Social Rocket make my mind easy about trusting my sites to this new social sharing plugin. Social Rocket eclipses every other social sharing plugin I've tried. Whether you try Social Rocket for free or invest immediately in Social Rocket Pro, it will be time (and money) well spent on your website.
What social sharing plugin do you trust with one of the most priceless aspects of your blog–organic promotion?
I'd love to hear about it in the comments!
Related Posts: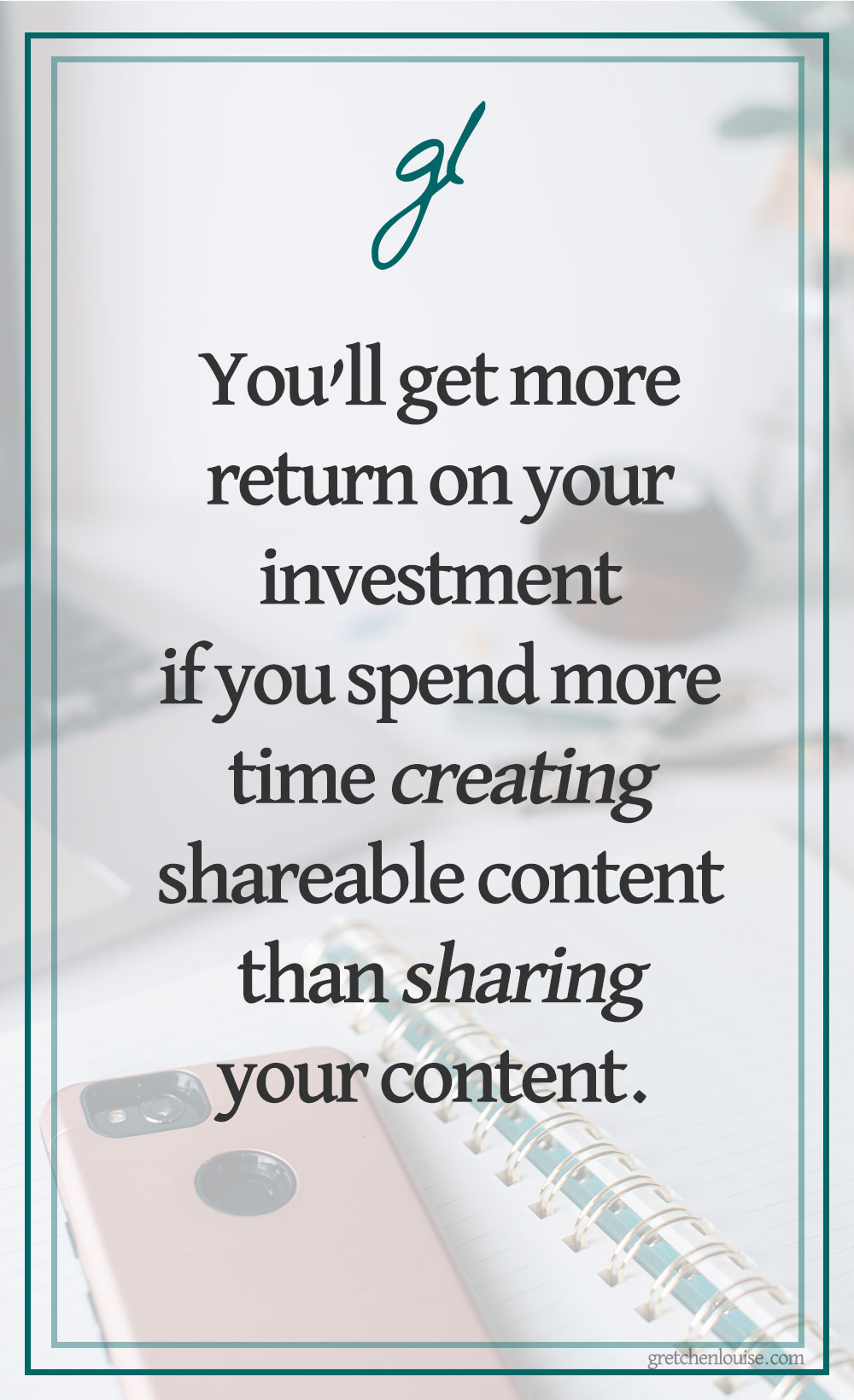 Photography Credit: Jenni Marie Photography