Gravatar: Your Face
If you do any commenting on or writing of blog posts, I hope you've already discovered and set up your Gravatar.com account.  But if not, it's time to do so!  Your Gravatar is the picture that shows up when you comment on blogs.  It's associated with your email address, so you'll want to be sure to add any email addresses you usually use when commenting.  You can even specify a different picture for each email address (but for consistent branding, it's often best to use the same picture everywhere).  It's easy to set up: just go to http://gravatar.com and follow the directions (Amy Lynn Andrews has a tutorial here if you need more help.
If you use your Blogger profile to comment, you'll want to upload a picture to your Blogger profile, as well.
Favicon: Your Blog's Face
When it comes to branding, too many bloggers forget a crucial ingredient: that "favicon" that shows up in the browser header and in your favorites when you bookmark a site.
The first thing you should do when you set up new hosting is to delete the default favicon that the host put there (find the favicon.ico file in the rooter folder and click "delete"!).  No one wants to see the BlueHost logo when they bookmark your site!
Then, once you've created your logo or brand look, be sure to create a favicon to match.  (Click here for a Favicon tutorial from Amy Lynn Andrews.)
Genesis WordPress Theme
The Genesis themes are notorious for always reverting back to that black "G". Amy Lynn Andrews has great instructions for installing a favicon in Genesis, but if they're too complicated for you, there's an easy plugin: "Genesis Favicon Uploader."

Other WordPress.org Themes
If your WordPress theme doesn't come with a built-in favicon uploader, you can always use the "WSA Favicon" plugin.  It's compatible with most themes—and it will even convert your images into an .ico file.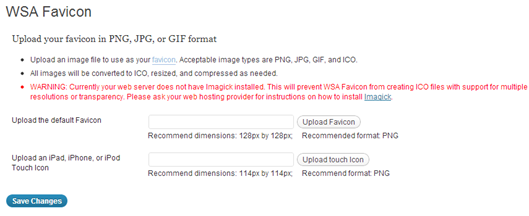 WordPress.com
Your WordPress.com blog icon usually can be found within Settings, General: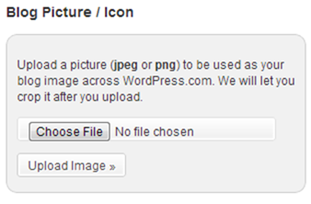 Blogger
Set up your Blogger favicon within the "Layout" section:

Bonus Tip: Blog Button Location
Here's a bonus tip for those of you who have hosted WordPress and know how to use FTP: don't upload your blog button through the WP media manager.  If you do that, your blog button address will look like this: https://gretchenlouise.com/wp-content/uploads/2012/10/new-blog-button.jpg
If at all possible, use FTP or your host's File Manager to upload your blog button, so that the URL looks like: https://gretchenlouise.com/button.jpg or https://gretchenlouise.com/images/button.jpg  That way, when you rebrand or change your button, you don't have to give everyone a new button code—the old one will work just fine, and automatically display your beautiful new button you've uploaded to the same spot.
Of course, if you've already used the media manager to upload your button, you can always go in through FTP to upload a new version of your button to the specific year/date URL.  But if you're starting out from scratch, just upload it to your root directory or an images folder.
Read More from Amy Lynn Andrews: