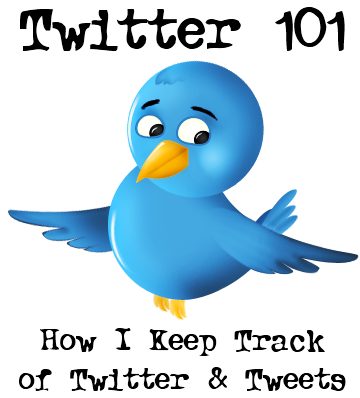 You've seen them.  The Twitter users who follow fifteen cajillion people.  Or almost that many.  And you wonder how on earth they ever actually read all those Tweets.
They don't.  I promise.  No one who follows more than 100 people reads every Tweet of every person they follow.
So how, amongst those hundreds of Tweets, do they find the Tweets by their friends, the Tweets that they actually want to read and re-Tweet?  They use lists!
You can set up public lists that other people can see and follow.  We have a public one for the Kindred Grace Team, so people can easily find and follow all the Kindred Grace writers.  I have a public list for technical Tweeters. 

It's not only the Twitter list I go to when I want to catch up in the tech world or find out if someone's had an issue with the same thing I have on Facebook lately,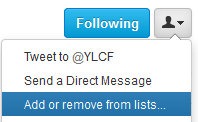 but it's a way for me to promote those technical Twitter users.  By publicly "listing" them, it shows up on their Twitter profile that they've been "listed" so many times.  It gives them some "klout", you could say.  (And no, I won't try to explain klout.com to you because I don't understand it myself!)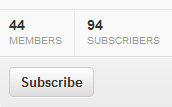 Not only that, but people can subscribe to your lists and you can subscribe to other lists.  You can even make lists of people you want to follow on occasion but that you don't want to actually follow.  (In other words, you can add someone to a list without following them or having their Tweets appear in your Timeline.)
Lists aren't static directories of Twitter handles, but rather living Twitter streams from individuals you choose. Not only can you use lists to organize the people you follow into relevant groups, but you can also follow the relevant Tweets of people on lists—even if you aren't following those individuals.

–Claire Diaz-Ortiz (@claired) in Twitter for Good: Change the World One Tweet at a Time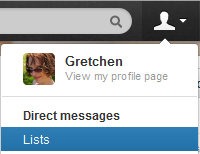 But the private lists?  That's where you make your Twitter actually usable, if you end up following way more people than you can really follow all the time.  I have a "must-read" list that is the one stream of Tweets I really want to read.  You know, my best friends and closest mentors on Twitter.  It's the list I do go back and read if I happen to have been off Twitter while traveling, etc.  And I'm in the process of creating a "my circle" list, that contains the people I do want to try to keep up with and reply to.
Because truly, Twitter is not meant to be completely and exhaustively read.  That's why people re-Tweet things—so that they'll be seen by someone who might have missed them the first time.  I found this out when I was new to Twitter—I emailed a friend and ask, "Did you know you Tweeted a slight variation of the exact same thing three different times today?  Was your Twitter account acting up or was that on purpose?"  She graciously explained to me that she had done so on purpose—she Tweeted her link to catch the morning Twitter crowd, the lunch break crowd, and the late night crowd.  She happened to be one of very few people I followed back then, so all three were there on my Twitter home page.  But for the rest of her followers—who also followed many others—they'd be doing well to catch one of the Tweets.
When I finally figured that out, I stopped stressing about missing Tweets.  I realized that Twitter is a constant, never-ending stream of information, and that I can't hope to absorb it all.  It's there when I need it.  It's there to help promote my friends.  But I don't have to read every Tweet of every person I follow.
And when I made that private list of people whose Tweets I really, truly wanted to read every single word?  It was a very short list.  Not only that, but it was easily caught up on.  And that is the power of lists.  You can have one for your innermost circle, one for the circle you'd like to keep up with and re-Tweet on occasion, and then the rest?  You'll just see them as they fly by on your screen.
Now, when I want to do some serious scheduling of Tweets, or following of hash tags, I turn to HootSuite.  The free version has a limit to how many Twitter accounts you can use in it, but that won't be a problem for most users.  It also allows you to schedule Facebook page updates.
TweetDeck has both a software (which annoys me and I couldn't figure out) and a web-based version.  A lot of my friends use TweetDeck—especially on their smart phones—but so far, in the web based Twitter applications I've tried, I've vastly preferred HootSuite.

If you like to follow Tweets on a certain subject, or want to know whenever someone Tweets about your website/company without @mentioning your username, you can type it in the search box and save it as search.  You view a Saved Search just like a #Hashtag but without the #.  (Click here to read more from Twitter Help about Saved Searches.)
And, in case you really want to follow someone without them knowing it, you can subscribe to their Tweets via a feed reader with a special RSS URL.  You'll see every single @reply they make, but you'll be able to follow them without their knowledge.
Buffer is a great way to schedule your tweets, so that you don't hit people all at once with your brilliance—or with the links you love. Just type your Tweet and hit "Buffer" and it will publish your Tweet when it thinks it will be most likely seen. (Watch for a guest post coming soon with more details on Buffer!)

Ever wish Twitter had a Facebook-style "Like" button?  It really does!  Just click the star above a Tweet to "Favorite" it. 

It's a great way to keep track of favorite Tweets you want to refer back to, just keep in mind that it's all public: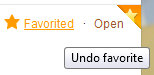 the author of the Tweet will be notified that you've Favorited their Tweet and anyone can view your Favorite Tweets on your profile.
Further Reading:
How to Use Twitter Lists – from Twitter Support
About Favorites & Where To Find Them – from Twitter Support
Social Media Tools That Will Save You Time – from Michael Hyatt
More Twitter 101: