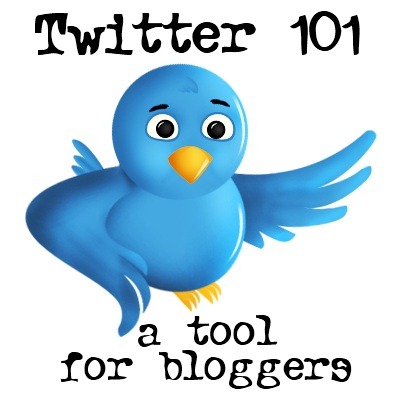 Let me reassure you, my blogging friend: Twitter is not necessary for success in blogging.
I could name countless bloggers who were read by thousands before they ever got a Twitter account.
But the names aren't important.  It's the fact that they had something to say worth reading.  And that carried over into their Twitter accounts when they got them, making them someone worth following.
Twitter can be a great tool for bloggers.  I have blogging friends who get the majority of their traffic from Twitter.  However, less than 2% of my traffic comes from Twitter (at least according to Google Analytics, which may not always calculate Twitter referrals correctly).
Twitter is not for generating traffic; Twitter is for creating relationships. <—click to Tweet this

Twitter has increased page clicks, but frankly, Twitter has allowed me to connect with individuals that I would have never been able to before, from women in my community, to friends, to colleagues.
–Kristina, @kjtanner
Should you as a blogger be on Twitter?  Maybe.  Especially if your readers are.  But if your average reader has never even heard of Twitter, then please, spend your online time blogging, and put Twitter very low on your priority list. (Check out Amy Lynn Andrews' post on choosing social media platforms for more on this.)
That being said, if you as a blogger decide to try out Twitter, here are some tips for not only utilizing the tool, but keeping it in the box.
1. Be Yourself First, Your Blog Second
Before you ever try to promote your blog on Twitter, just be yourself.  We probably don't want to hear about what you have for dinner every single night (unless you're The Pioneer Woman), but we do want personal glimpses into your life that have nothing to do with your blog.
If your Twitter feed is all self promotion, then it's a turn off. I feel some personal stuff is important, too. I like it when certain people and authors I follow also Tweet personally, because it makes me feel like I know them.
–Mandy, @DailyCupOfGrace
2. Share the Twitter Love
Retweet.  Reply.  Retweet some more.  Add Twitter users to Lists.  Share favorite users with the Follow Friday hashtag (#FF).  Be a good Twitter cheerleader in your niche and circle of friends/interests.  The Golden Rule of Social Media is to promote others if you want to be promoted.  Be helpful if you want to be helped.  Engage thoughtfully and personally with your followers.
3. Don't Auto-Tweet Your Blog Posts
Please don't auto-Tweet your blog posts.  Or, if you do, don't let it look like you do.  The plugins and apps that scream "NEW POST!!" and make every post tag a hashtag?  They make you and your blog look automated at best, spammy at worst.
It's okay to tell people in the body of the Tweet that it's a new post.  It's even okay to auto-Tweet your blog posts, if you'll forget otherwise to Tweet them (Networked Blogs is an easy non-plugin method that will automatically post your blogs to Twitter and Facebook).  If you're a master at crafting post titles, you might even get some clicks on those auto-Tweets.  But please don't Retweet the same automatically worded Tweet five times on the day your post went up.  Reword it each time.  Don't give away the whole post.  Craft your Tweets to pique interest, to get clicks—whether you're promoting someone else's post or your own.
4. Keep Twitter in the Tool Box
Twitter is only a tool.  It won't make or break your blog if you forget to Tweet about a post.  Use Buffer so that you can RT generously without spending all day on Twitter.
Make yourself a social media plan, mission statement, checklist, manifesto—whatever you need to remind you of the important steps and keep yourself on track so that you can finish Tweeting and turn off the computer.  (Because, of course, if you're a blogger, you know that you need to blog before you Tweet, create before you engage.)  Try out the T.W.E.E.T. Method (Target, Write, Engage, Explore, Track).
Additional Reading:
It's about Conversation not Pitch, Nagging or Complaining – from The Gypsy Mama
How to Organize Your Blogging Time – from Blogging with Amy
One Easy Way to Build Your Brand on Twitter – from Blogging with Amy
How to Make the Most of Twitter Beyond the Obvious – from the Buffer App Blog
10 Golden Rules of Social Media – from Gigaom
Does Twitter Make You A Better Writer? – from Jeff Goins
The Ultimate Guide to Twitter Marketing – from CopyBlogger
Top Twitter Blog Marketing Tips – from ProBlogger
More Twitter 101: