Dear Friend,
My Twitter profile really defines me in a nutshell: "follower of Jesus, wife to my farmer, mommy to 4 little ones, connoisseur of words & code."
But I s'pose if you're here, you're looking for the more-than-just-a-nutshell version.  Well, you asked…!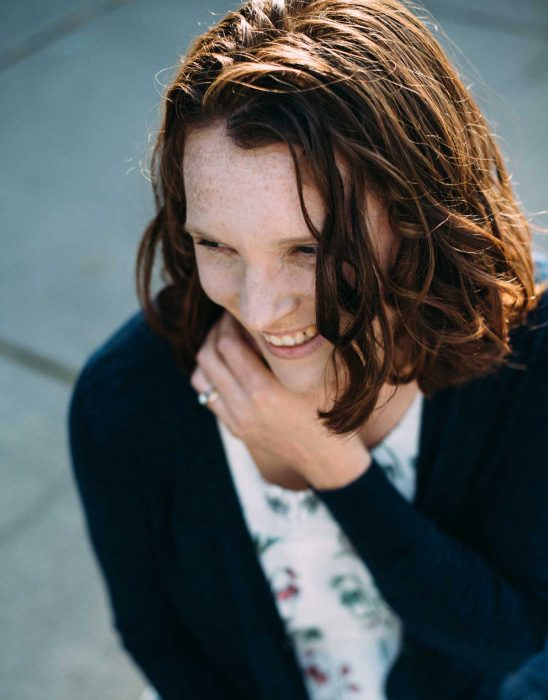 When I was a little girl, I decided to follow Jesus.  I am His child.  He is my Savior.  I'm not perfect.  But He is.  And it is because He lives that this life is worth living.
I met my love, my best friend, Merritt Vaun in Yellowstone National Park in 1996. On May 27, 2006, I became his wife. And that is all I have ever wanted to be.
Merritt and I are on a perpetual honeymoon in the cozy home he built for us (known as "the little pink house" before we put the siding on) on a little hill with a breath-taking view of the rolling farmland God created in this valley we live in.
We have twenty acres, one Ford 9N tractor, one kitty, an ever-changing number of chickens, dozens of picture frames, hundreds of books, and never enough chocolate.
First and foremost I'm my farmer's wife, and mommy to our three daughters and one son. But I also help out with aspects of the family farm and business.
I trick myself into thinking PHP and HTML is relaxing so that I do it in my spare time to earn a bit of money.
And when I write?  I feel God's pleasure.
It began with a little newsletter and a little girls' club over twenty years ago that became the Young Ladies Christian Fellowship.  Now it's a ministry called Kindred Grace.  It's humbling to see how the Lord has used it.
I'm still editor and webmaster over at Kindred Grace.  But sometimes, I like to be just me online.
So I come back here to my own blog.  Where I can be entirely random.  Where I write for God, the grandmas, and my girls.
The weather. Chickens. Cooking. Laundry. My husband. And our little ones. The important details of life in the Little Pink House. Recorded here more for me than for you. So I can remember every step and smile. All the ways my man takes such good care of us. God's faithfulness in things big and small.
Our house is pink no more. But the windows through which we look out on the world have a rosy pink hue. Reflecting the love and happiness inside.
And all the randomness that is…
Sincerely,
me