Choosing a host for your WordPress site is not something to be done lightly. Changing hosts can be a chore (not to mention that it's often expensive). If you're just getting started, take some time and do your research. Sometimes, you get what you pay for. You might be sorry later if you just pick the cheapest option now.
Below I've shared my experiences with some of the better-known hosts, as well as the recommendations I've heard from other trusted sources. Some links are affiliate links, which means I will earn a commission (at no cost to you) if you use a link below. Thank you!
Recommended Web Hosts
After working with Agathon Group on a few client jobs, I knew that whenever one of my sites got big enough to need better hosting, they would be my first choice. And when a post went viral on one of the sites I manage, it was Agathon Group who rescued us. Now, Agathon Group is my first choice for premium hosting. You can pick up the phone to call them any time you need support. Or they'll answer your email within a few hours.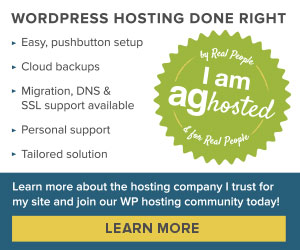 BigScoots came highly recommended and now they are my favorite host to send beginning bloggers to. There are no hoops to jump through to contact support; they respond to my emails within minutes and their live chat is almost always available. After using BigScoots for several clients, I decided their speed and their price could not be beat: all of my normal traffic sites are on BigScoots shared hosting accounts.

I've not yet had the chance to try NameHero for myself, but I keep hearing great things about their service and seeing them ranked as a top webhost. Definitely a host to watch!
SiteGround is an economical hosting option trusted by many of my clients. I'm not on a first name basis with their support team, and I've often had to reiterate a client's needs in chat or a support thread several times to make sure it happens. But their Go Geek plan is a great option for many bloggers.
Flywheel is Managed WordPress Hosting done right. You don't have a cPanel or access to options like webmail, but you don't have to worry about the speed or security of your site. Flywheel is a dream to work with, even if their customer support chat isn't available on the weekends.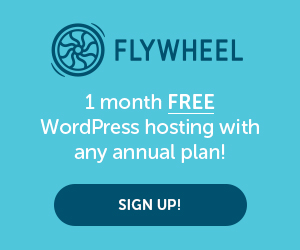 My clients who use TechSurgeons absolutely rave about Jay's tech support and personal service.
This company always gets mentioned on Twitter when someone is told they need dedicated hosting and then finds out the normal price range. But Media Temple is definitely a host to consider: they have a fabulous variety of rates and a great reputation.
The cream of the crop when it comes to managed WordPress hosting is WP Engine. If you can afford it, I'm sure you won't be disappointed. (Read more from WPBeginner about when you really need managed hosting.)
Web Hosts I Do Not Recommend
HostGator doesn't throttle or slow down your site when you get lots of traffic, they simply shut it down. I used HostGator for two years, and was happy with their customer service, but not my site speeds. When HostGator shut down the sites of multiple friends and clients when they had traffic spikes from posts going viral, I started to look into other hosting options.
Bluehost is a longstanding WordPress-recommended hosting provider, but my experience with them has been anything but recommended or longstanding. After they throttled my sites for "high" traffic, I moved elsewhere. The prices are cheap, but their hosting is not unlimited. I've helped move many clients away from Bluehost when they are getting close to their renewal date.
Every DreamHost site I've ever visited was as slow as molasses. Not recommended.
Their distasteful advertising aside, GoDaddy sells cheap domains. And even cheaper hosting. I've never seen a WordPress site grind to a halt faster than when it was installed on GoDaddy's hosting.
Want a second opinion?
Need a professional host transfer?