babywearing & letter writing
Whenever I'm out and about, the comments about my babywearing make me smile.
"They have all sorts of handy things these days!"
"They never had that kind of thing when my kids were babies!"
Once in awhile, I take the time to point out that babywearing is nothing new: other cultures have been practicing it for centuries.
But that won't keep the next person from exclaiming about the new-fangled things they have for moms and babies.
No, babywearing is nothing new. But thankfully, this old-fashioned practice is once again becoming more commonplace.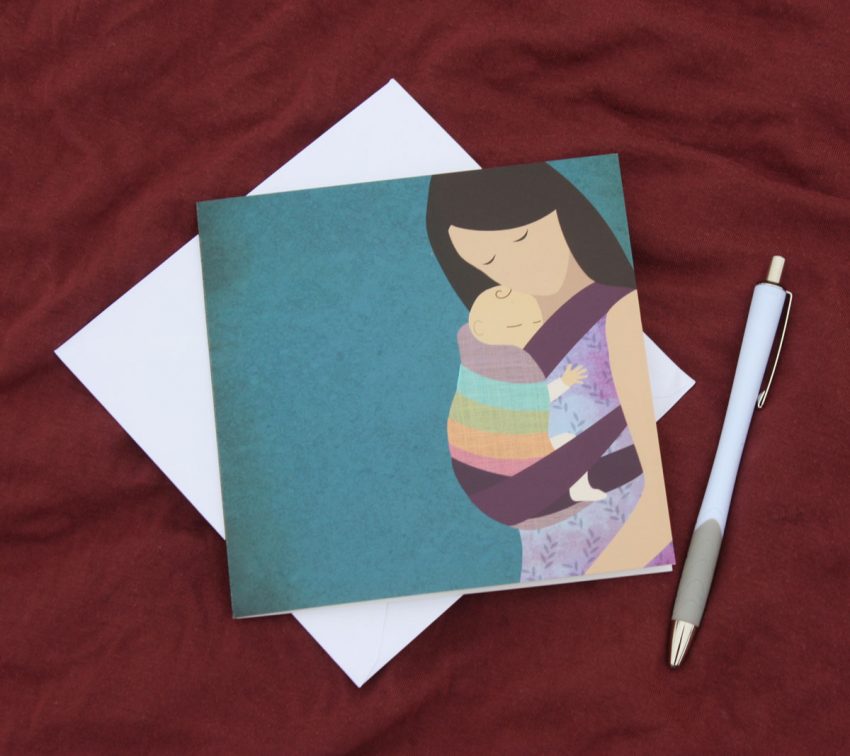 People are often surprised when they hear that my husband and I (children of the 80s) fell in love through an old-fashioned pen pal correspondence. The kind that happens with paper and an envelope, that you pay to send with a postage stamp.
Granted, there are more modern means of communication now. But nothing can replace the act of putting pen to paper. Or the joy of finding something in your mailbox.
Just like babywearing, letter writing is nothing new. Mail now makes its way via airplane rather than pony. But writing a letter is a practice as old as the Bible itself.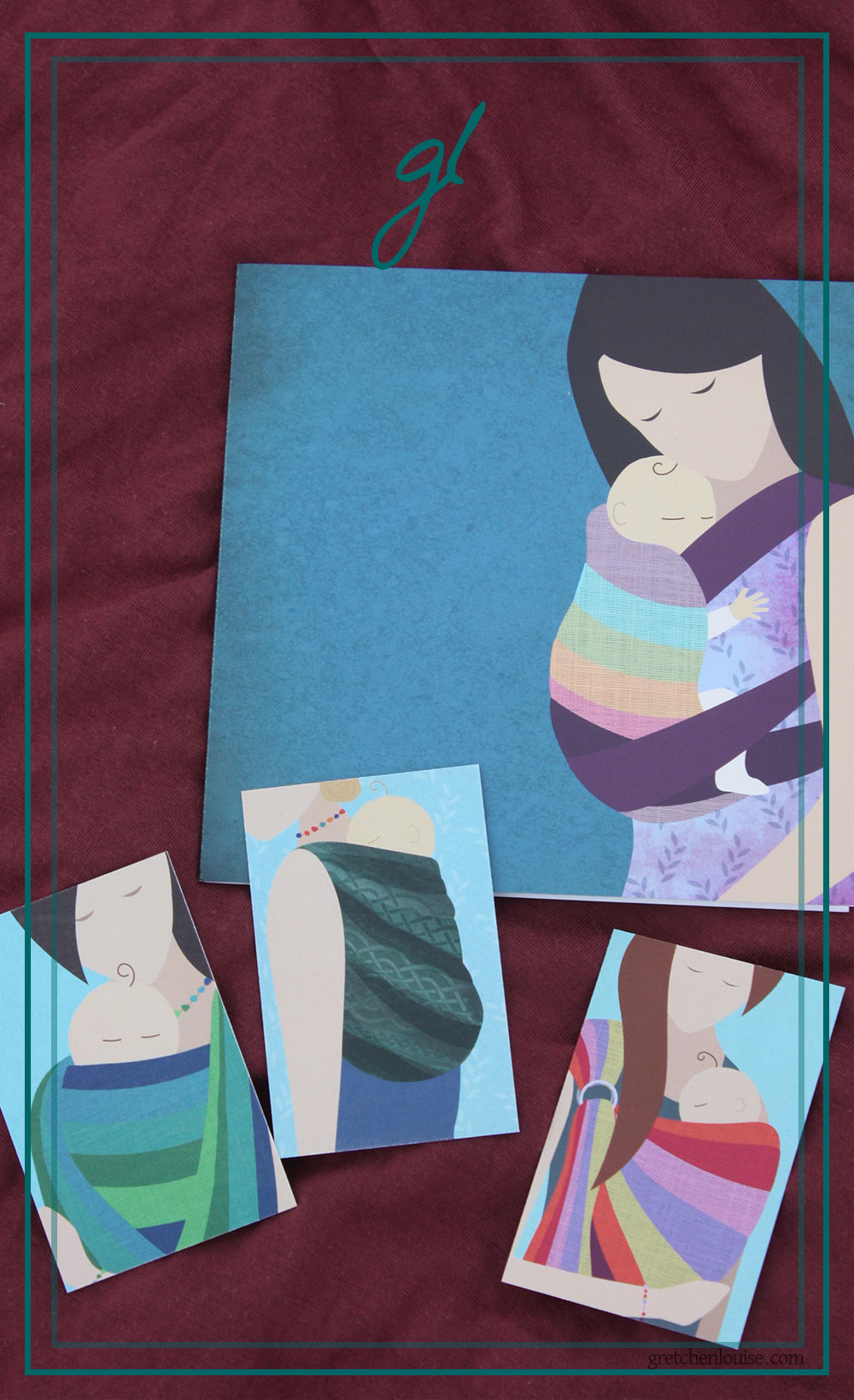 I was delighted to discover the work of Kim Hubball on Etsy. Her bright and colorful babywearing designs from Northern Sun Art Prints are sure to put a smile on any mama's face. Especially when they show up in a mailbox that is usually filled with nothing but bills.
Kim sent me one of her babywearing greeting cards. It was printed on a nice heavy duty card stock and came with its own square envelope, encased in a clear sleeve for protection. The card is blank inside, ready for your message. And even though Kim lives in and ships from the UK, I received the item in less than a week!
Whether it's a bit of encouragement that the days are long but the years are short, or congratulations on a birth or birthday, it's the perfect card for a fellow babywearing mama.
Kim also offers wall prints in her shop Northern Sun Art Prints. Head on over and favorite a few items.
Visit Northern Sun Babywearing and Nursery Art Prints on Facebook or Etsy:
What is a favorite piece of mail you've received? Or a tidbit of encouragement a fellow mama has shared with you? Tell us in the comments!