5 reasons not to "help" a babywearing mama with her carrier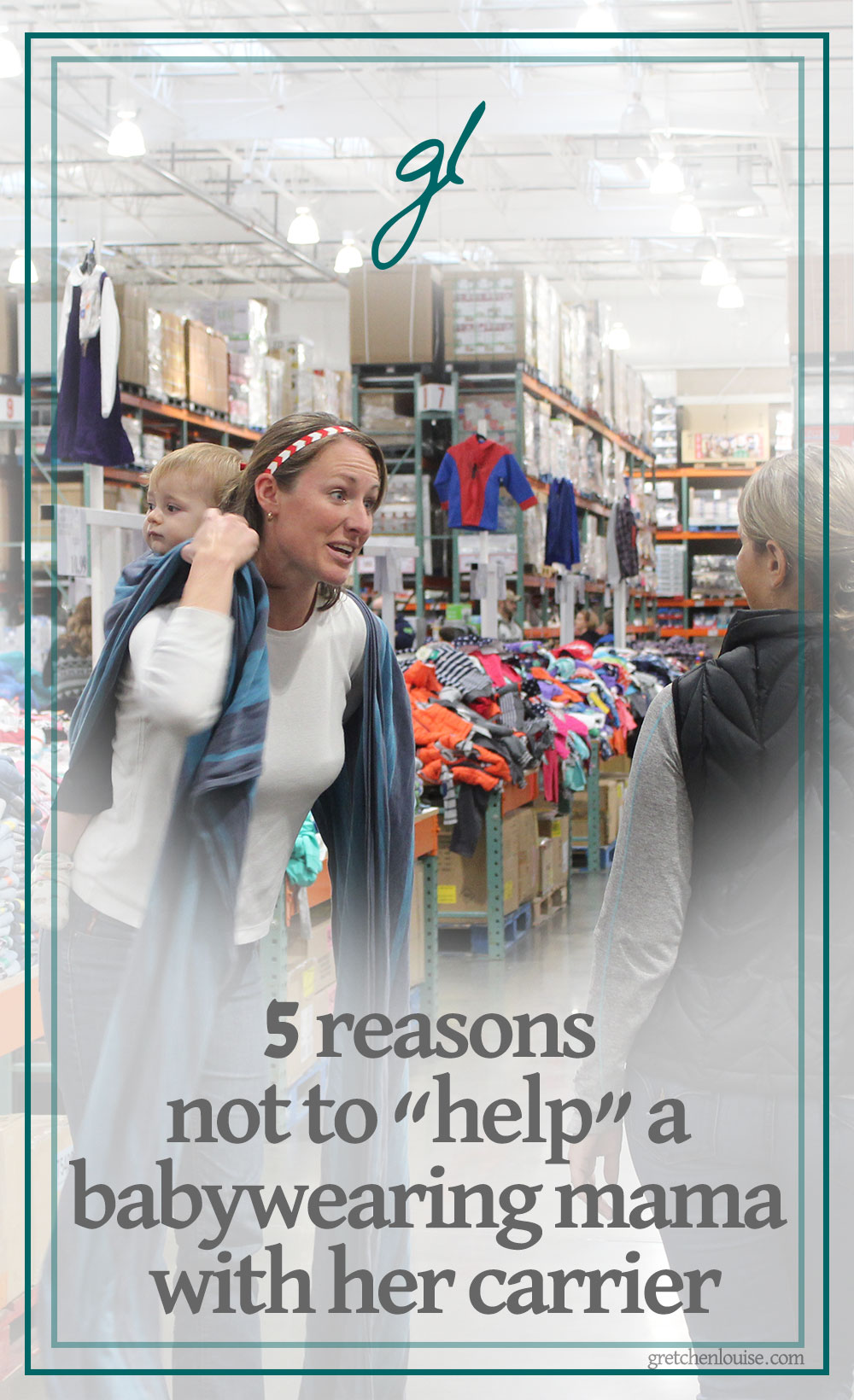 Hey you. Yes, you, the helpful person in line behind me at the grocery store. I know it looks like I'm struggling through a complicated dance as I tie my baby on my back. But I know what I'm doing. I've done this before. Hundreds of times. And the last thing I need right now is for you to try to "help" me without asking.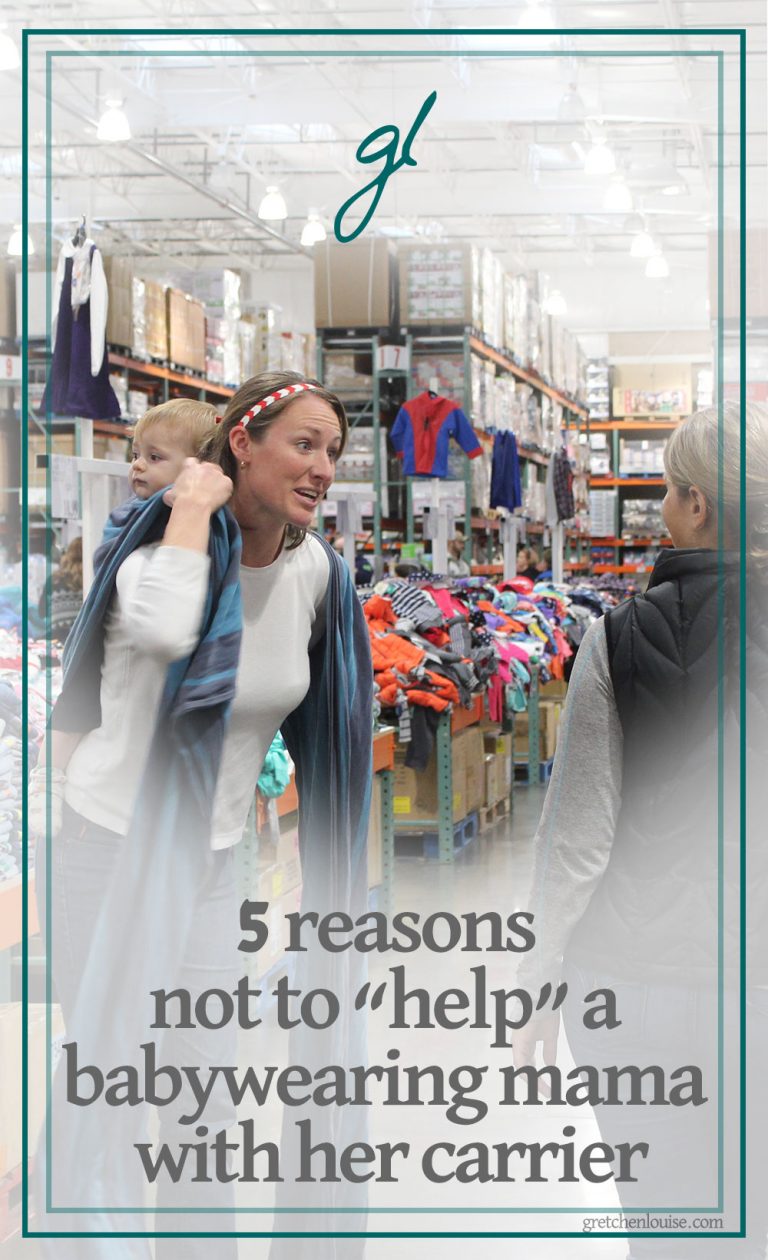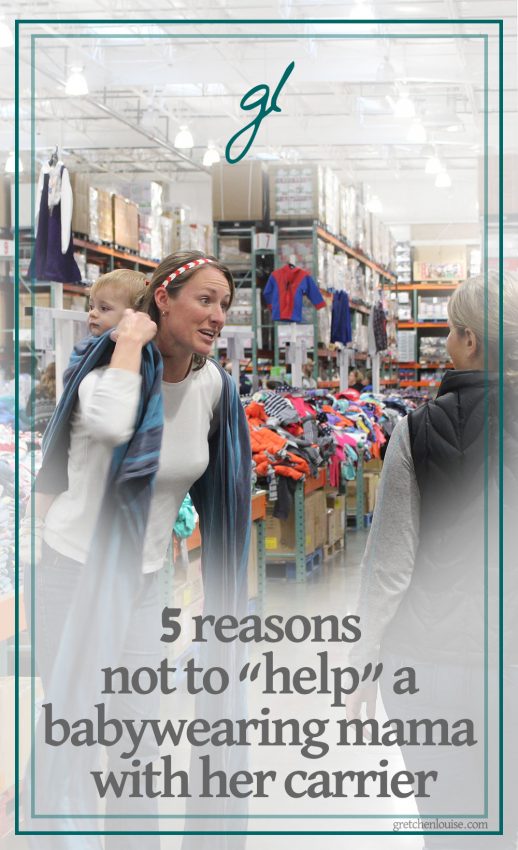 Here's why.
1. I have it down to a routine. Please don't interrupt.
Most babywearers have a specific, oft-practiced routine for getting their little one safely into a carrier. This is especially true for those of us who often do back carries. Any type of interruption of that, such as grabbing part of the carrier to "help", can disrupt my routine and make it incredibly difficult to finish and get my baby on my back safely.
2. You might get hit.
Placing a baby safely on your back and fastening a carrier securely around them requires some arm acrobatics. It may look like I'm just flailing my arms around, but I know what I'm doing. Except that you're standing in the exact spot I need to put my arms. Even though I'm a bit upset at you right now for endangering my baby by trying to "help", I don't want to accidentally hit you. So please, move away. Thank you.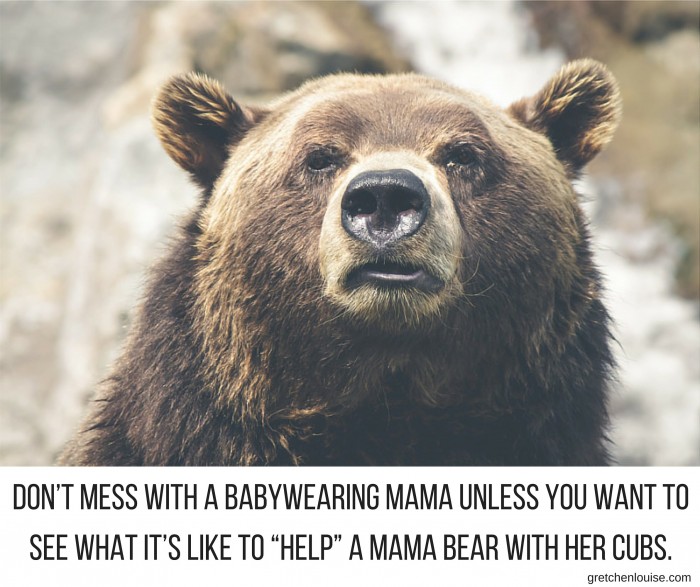 3. My babies know the routine.
My babies are used to how I get them on my back. Yes, I'm ready to catch them if they decide to suddenly throw themselves around (and I have successfully caught them the few times that happened), but in general, they know the routine, too. They usually lie still and wait until I say I'm ready for them to move around again. You entering our space makes it more likely that they'll do something unpredictable. Please, let us continue our routine in peace.
4. You may think you know what my next move is, but you don't.
You don't know what kind of carry I'm planning. You don't know my baby's preferences. And even if you've worn a baby in a carrier before, each person has their own unique way of putting their baby on safely. Don't think that you can anticipate my next move, especially if you've never seen me do this before.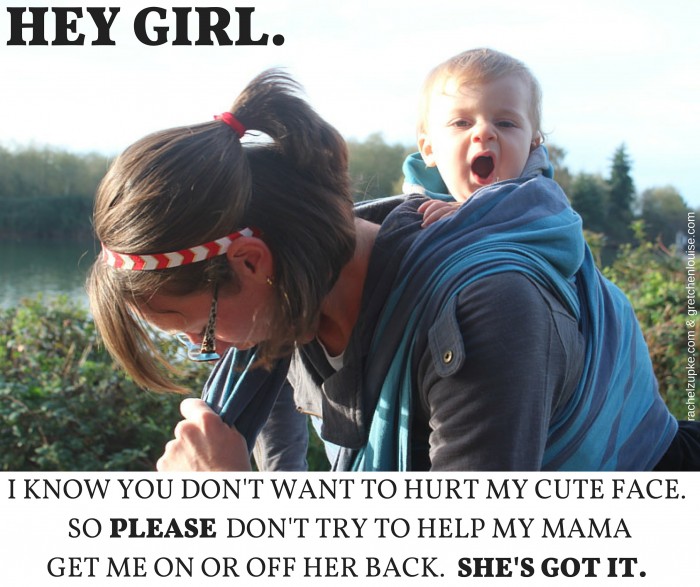 5. Please assume that I don't need your help. Unless I ask for it.
If you really feel like I might need help, I am totally fine with you asking if I need it. But please don't grab without asking. Doing so will endanger my baby. And you do not want to see how I react when someone endangers my baby.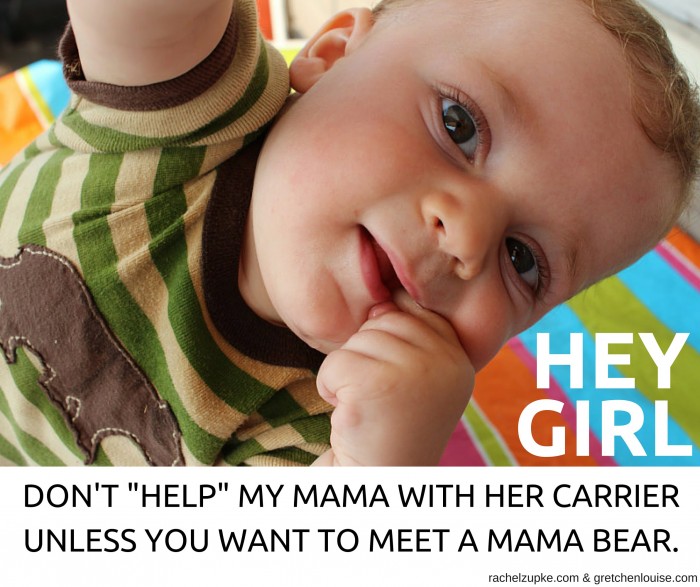 When I am putting my baby in my wrap or carrier, it's like I'm performing a carefully choreographed dance that I've practiced hundreds of times. I know you wouldn't run out on stage and try to "help" me and my dance partner during a performance, especially if one of us was suspended off the ground in some manner. I know you understand how that could risk the safety of all of us.
So please don't interfere with my babywearing dance, either.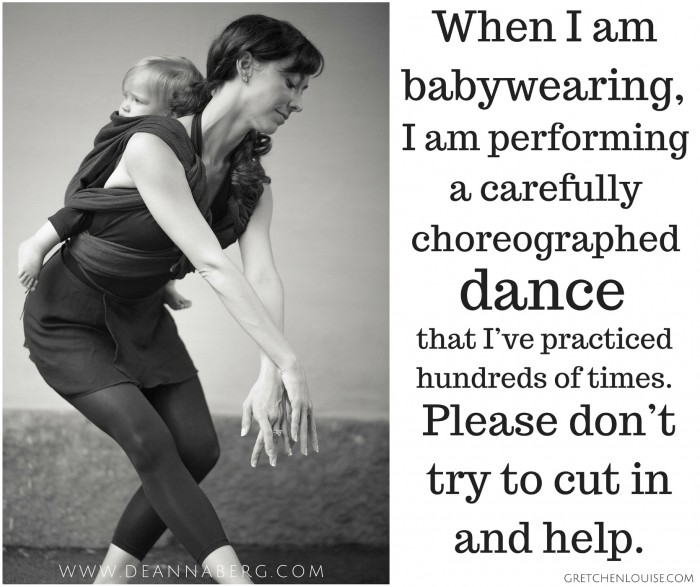 Babywearing Ballet Image Used by Permission of Deanna Berg Creative
and Wear Your Baby Ballet, Oslo, Norway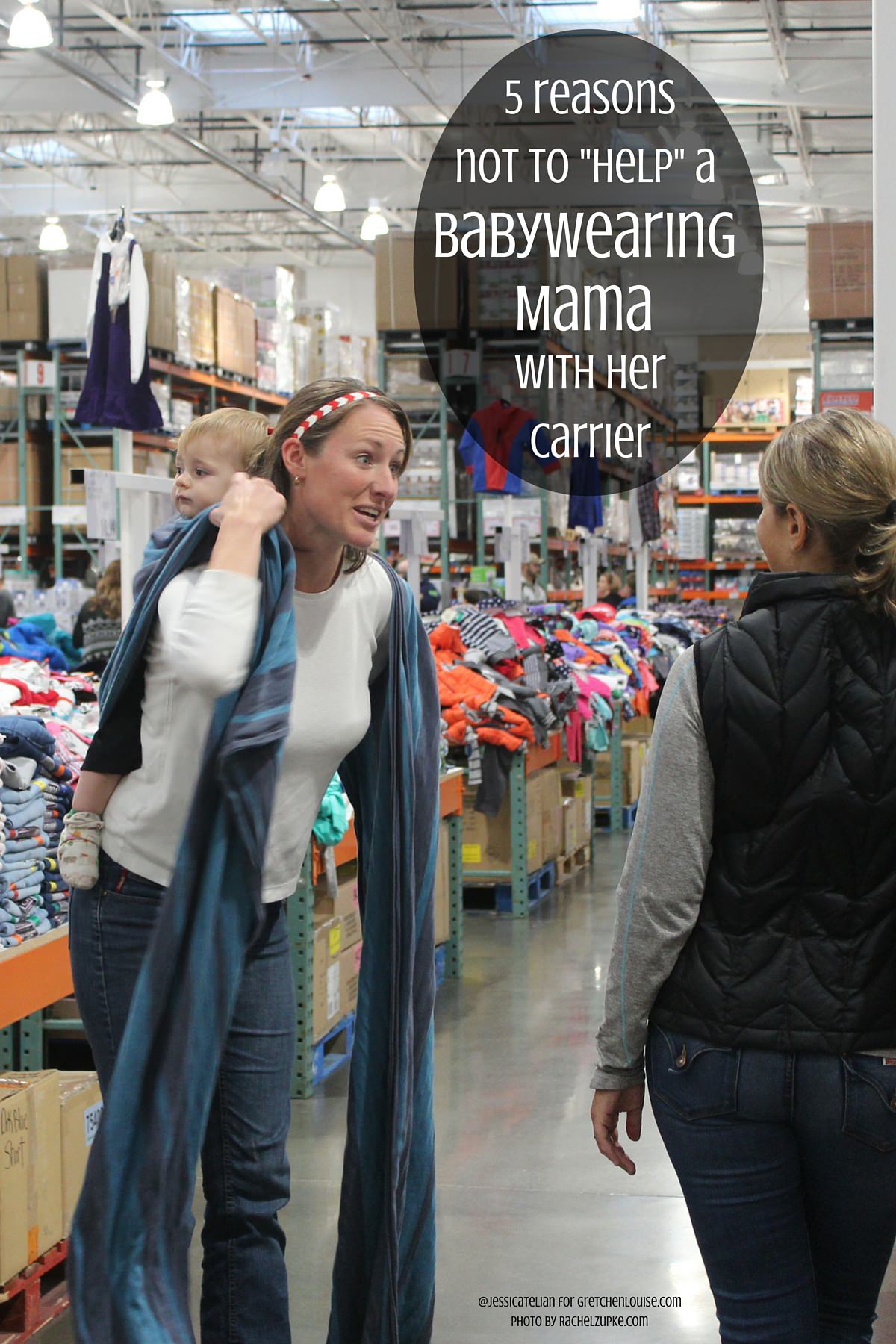 Babywearing Mama & Toddler Boy Photos Courtesy of Rachel Zupke
(the shopping scene was posed!)