How to Find Out What Kind of Baby Carrier Works for You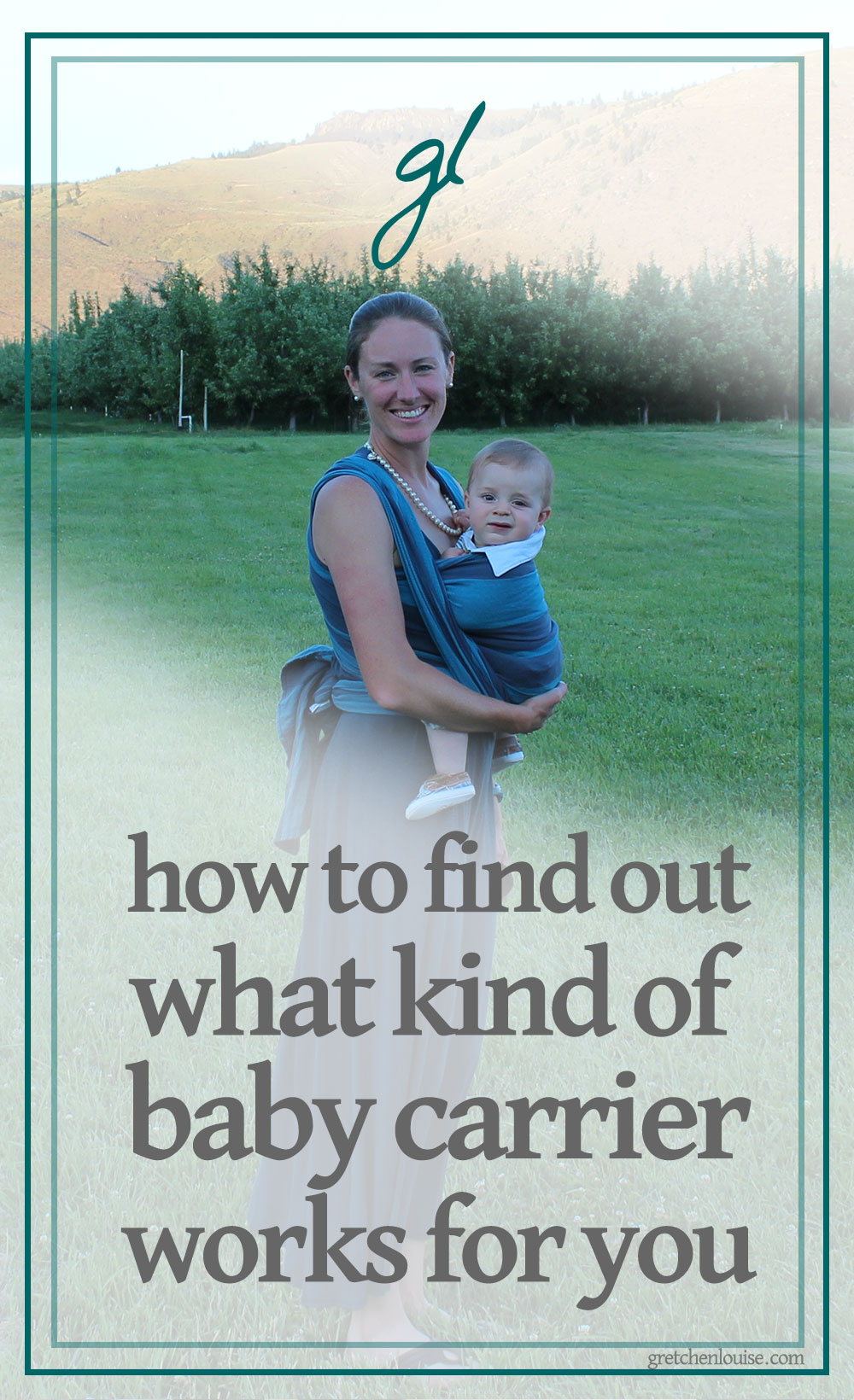 Whether it's the trendiness, practicality, or sheer curiosity that is drawing you in, babywearing is intriguing. However, you may not want to invest in it without a bit of first-hand experience. Here are four avenues into babywearing that can help you figure out what is best for you and your baby.
1. Borrow from a friend
This is definitely the easiest – and least pressured – way to try out babywearing. I was lucky enough to have a friend let me try her ring sling and woven wrap before I purchased my first non-Target-purchasable carrier. It was great having her demonstrate how to put them on and adjust them as well as help me wiggle my little one into place once I wrapped them on myself.
2. Check out a local babywearing group
Babywearing International (BWI) has groups all around the country (and world!) that meet for the purpose of connecting babywearing mamas. Most host monthly meetings where moms (and dads!) meet to talk about babywearing and other related topics. At these meetings, you'll have a wealth of information to soak in as well as wraps, slings, and other carriers to ask about and try. Most babywearing groups also have a lending library from which you can check out wraps and carriers for a week or two before you drop some cash on a babywearing carrier you've never tried.
3. Online babywearing rental programs.
If you don't have any babywearing friends or live in a rural area, online rental options are the next best thing. From "try before you buy" deals to rental programs lasting several weeks or months, there are many online options that will allow you to see how you and your baby like a carrier before you make the full investment.
Here are just a few of the many rental programs available:
4. Babywearing combo kits
Still not sure what you'd like but you know you want something to carry your baby? Online retailers like Five Minute Recess and Simply Carried offer babywearing kits that combine two or more types of carriers for less than it would cost to purchase them separately. They let you choose your price point as well as share your color and style preferences and they choose two or three for you, depending on the package. Buying a combo is a great way to try out more than one type of carrier while getting an awesome deal on premium merchandise.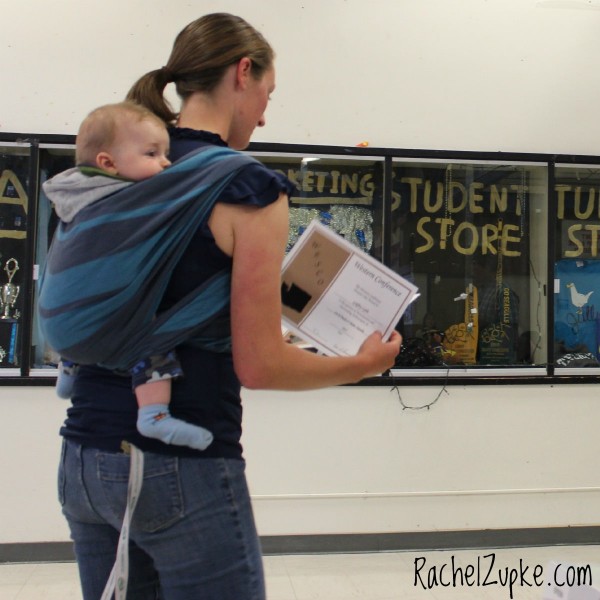 Where do I go from here?
I've walked down all these avenues in my babywearing adventures. Talking through and trying out babywearing with a friend — in person — was by far the most enjoyable and informative. I can also vouch for the quality customer service at Simply Carried. The Swap on Facebook, while intimidating, was a great place to buy my first woven wrap (watch for more details about babywearing on a budget in my next post!).
If you're a first-time babywearer — even if it's not your first baby — just jump in. Try something. The carrier you've been walking by at Target? Try it. The friend you've seen in Facebook pictures with her little one in a ring sling? Shoot her a message or, better yet, call her up. I'm sure she'd love to share the babywearing love with you. Whichever route you choose to go, once you #wearallthebabies, you won't believe you waited this long to try.