Radish Wool Works Felted Babywearing Figures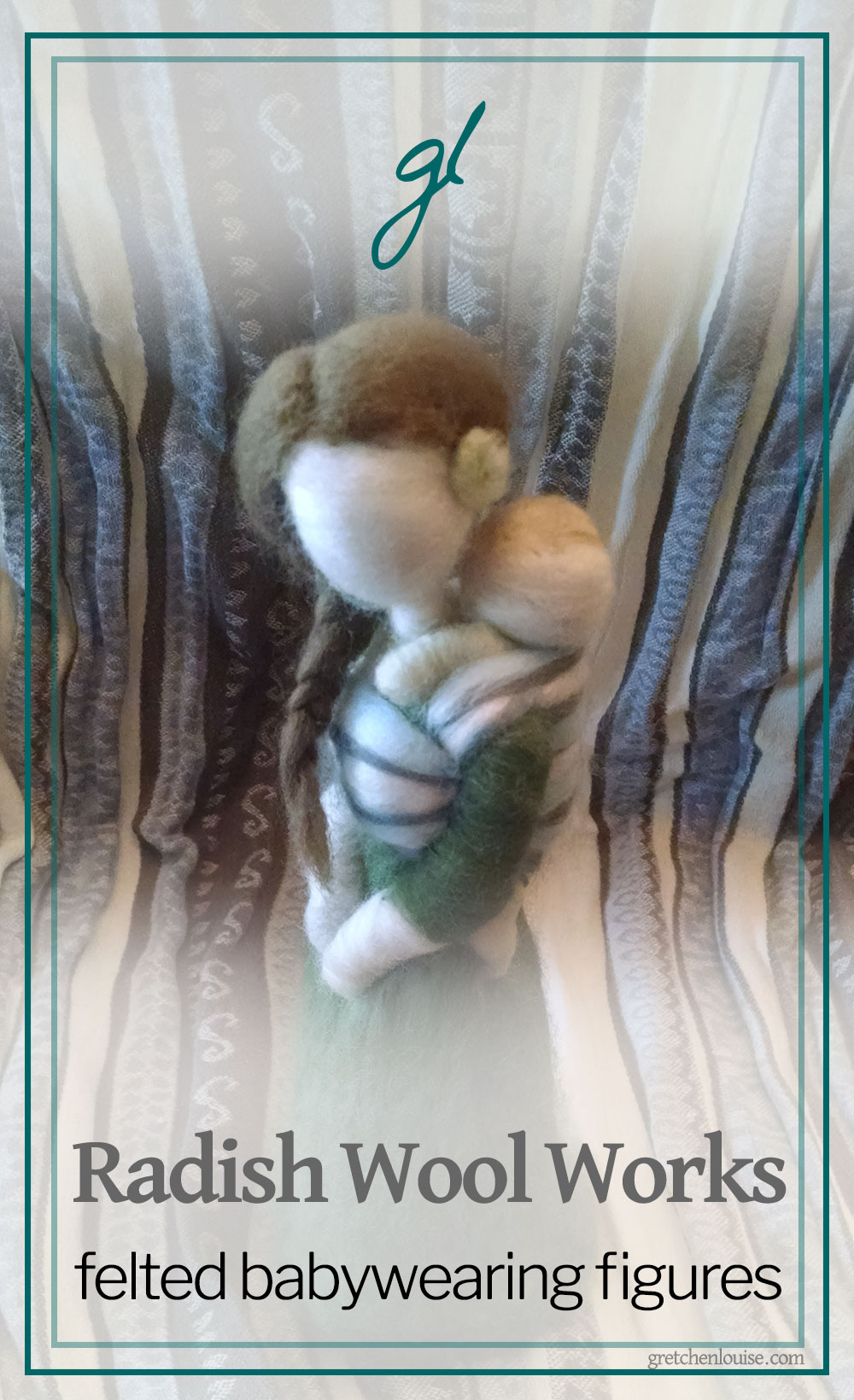 There are many precious moments in my life I wish I could freeze in time. These early years of motherhood, while filled with many challenges like sleepless nights and endless laundry, have blessed me with many treasured memories. And of all those priceless snapshots of time, I think that babywearing is one of the things I want to savor longest, and will miss the most when my babies are grown.
I've been seeing adorable felted things pop up all over social media the last year or two. But none of them captured my heart and fancy like the babywearing figures from Radish Wool Works.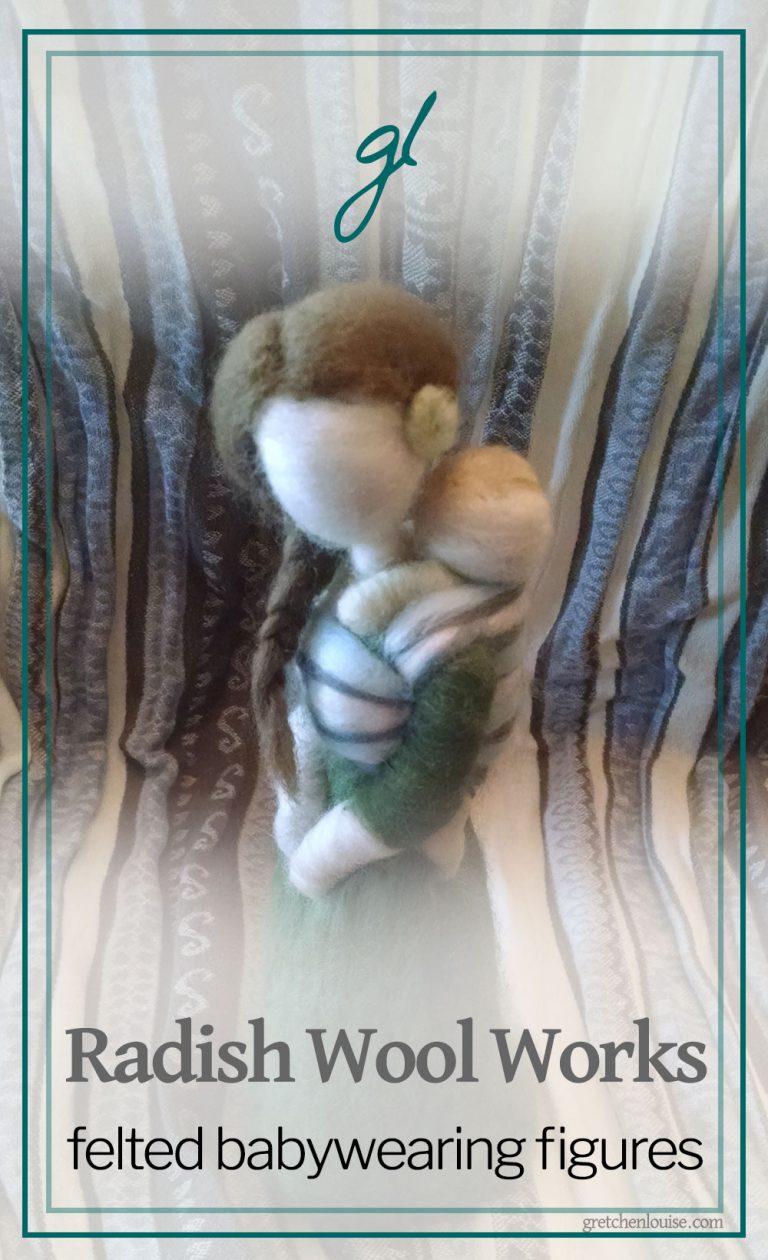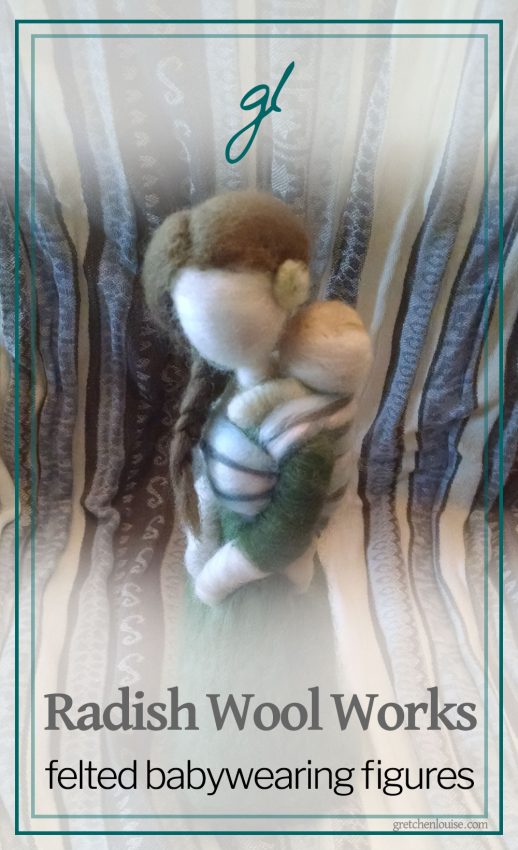 Jenny of Radish Wool Works creates beautiful handmade figures from local wool. With an emphasis on motherhood and babywearing figures, she has both ready-to-ship figures as well as custom packages that allow you to pick the color and style of the clothing, hair, and, of course, the baby carrier.
Each one is a truly unique, personalized keepsake of "your precious moments in felt". And, while meant for decoration, they aren't something that will easily break if they receive a bit of love from a little one or are accidentally knocked off a shelf.
A couple years ago, my husband told me that, for Mother's Day, I could design a custom babywearing felted wool figure from Radish Wool Works. I was incredibly excited! I had long admired the felted figures and loved the thought of having one that looked like me and my babies. And I was not disappointed! The figure is gorgeous and looks exactly like I was hoping it would.

I was especially impressed with Jenny's attention to making every detail exactly how I wanted it. She kept in close contact with me and sent me step-by-step updates. If something wasn't looking the way I was hoping, she would re-do it until it was perfect. I was particularly amazed at how closely she duplicated the striped wrap that I use with my littles. I loved how much I was included in the process of designing my custom figure and couldn't be happier with the final product!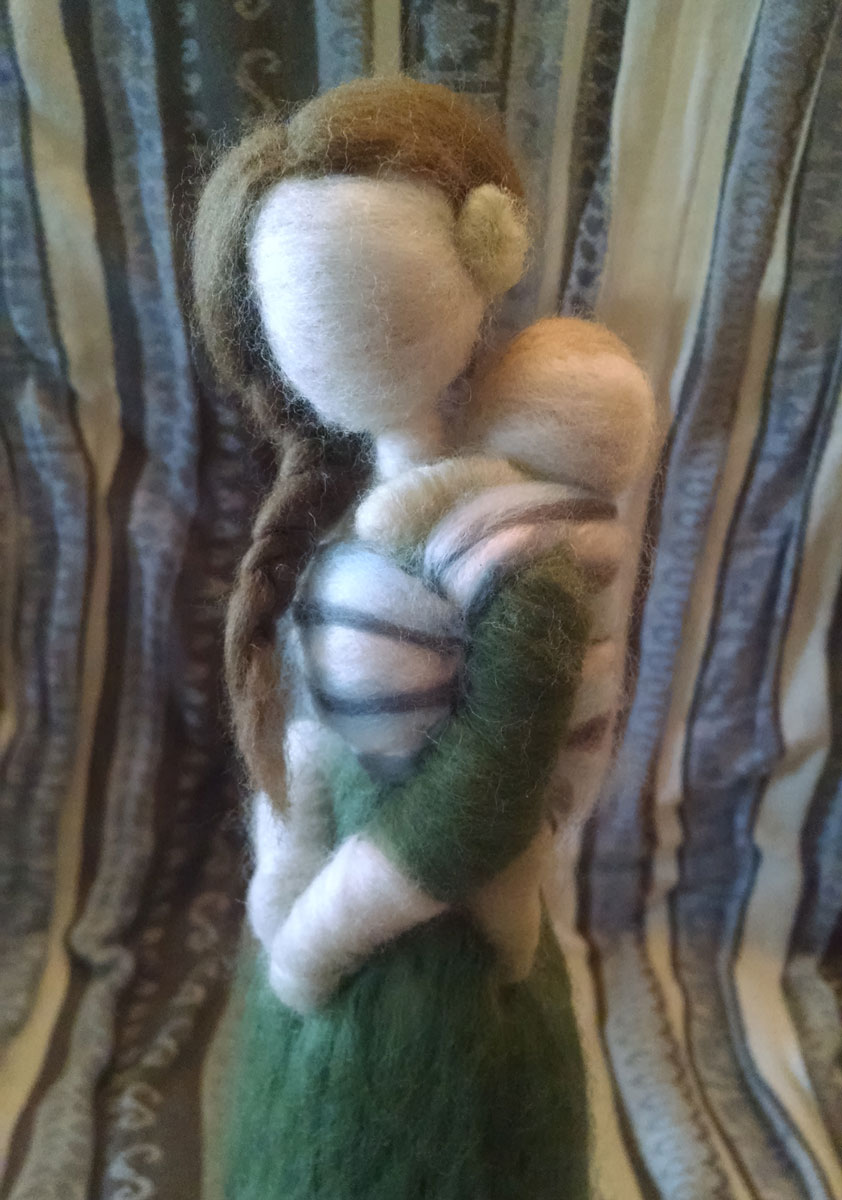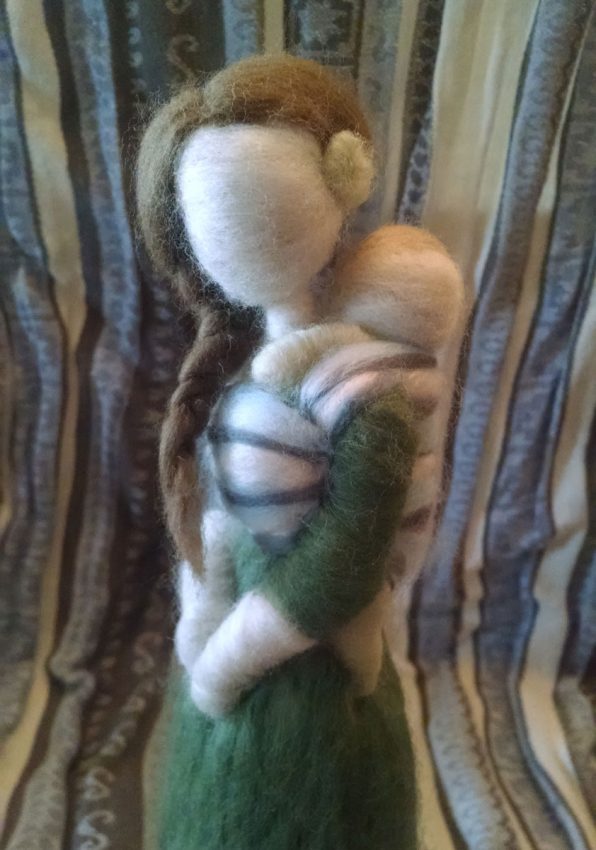 Whether there's a mom in your life that's hard to shop for, or you're the mom who needed an idea to put on your Christmas wishlist, I think you'll find some favorites when you browse Radish Wool Works.
What is a moment of motherhood that you'll cherish the memory of forever? Tell us in the comments!
custom Radish Wool Works babywearing figure with striped wrap owned and photographed by Jessica Telian