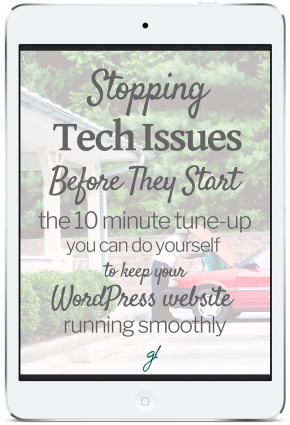 Get the FREE guide to a ten-minute tune-up you can do yourself to keep your site running smoothly.
You'll also receive an invitation to join my community of digital wordsmiths.
They receive my personal mentoring emails with easy to implement tips and strategies, as well as information about products I use and recommend.
Download the Guide Now
I don't have time to spam you. Your email address is safe with me. Read my privacy policy.