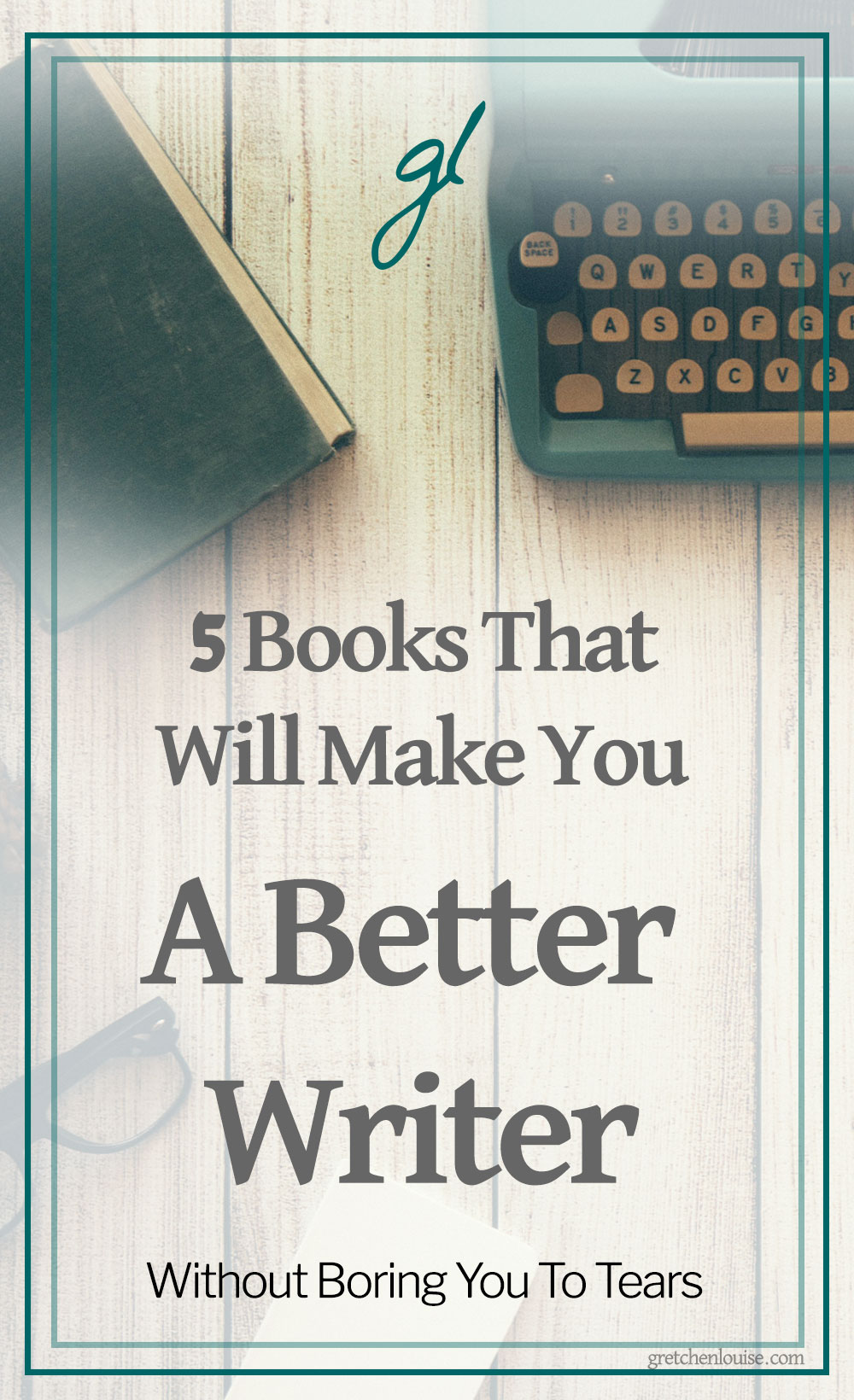 If you love to write, chances are you have (tried to) read books about writing, in hopes of learning how to write better.
But have you noticed that many writing books are, well, boring? I too have tried to read so many books on the craft of writing that are so dry I didn't learn anything because I was just trying to get through the next page.
If you're looking for a few books to breathe life into your writing, look no further! These five fun titles I recommend below will fit the bill–without boring you.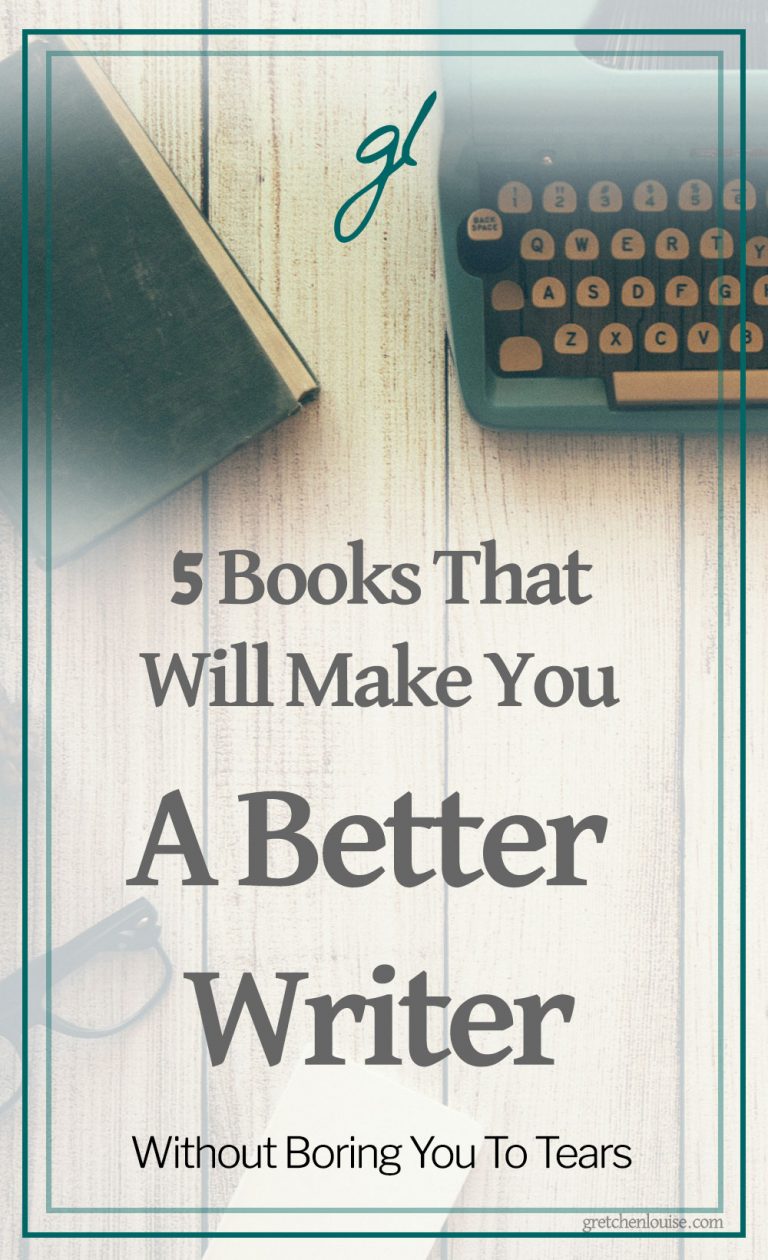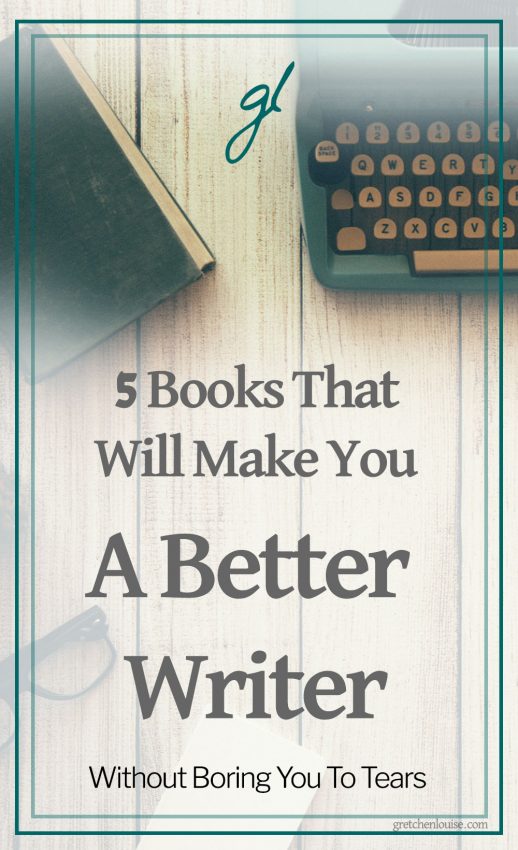 If you don't yet know about this little book, stop right here and order it. It's a must, not just for your bookshelf, but for your desk! The Elements of Style is a very practical rule-book. This short guide covers everything from sentence structure to misused words to using the active voice. I've underlined 50% of my copy, and I highly recommend it to every writer I meet.
I first read this book in college, and I've read it over and over again since. Not only is it the most entertaining writing book I've ever read, it's also probably the easiest read. Whereas I recommend you order The Elements of Style right away to be your desktop staple, I recommend you start with On Writing Well if you're burned out from other writing books and need to enliven your love of reading about writing. Let Zinsser teach you how to be the best writer you can be.
Second only to On Writing Well's story-driven structure in entertainment, this funny book provides various tasks and writing challenges. So it's like a workbook where you get to practice what you learn along the way! Bell fashioned The Art of War for Writers after Lao Tsu's classic war-guide, but don't worry: you'll be battling only with words as you receive training in the best way to wield words.
While a junior in college, I took a rhetorical composition course. This was the assigned textbook of that class, but don't let that intimidate you. Rhetorical Grammar taught me to understand grammar. Even better, it taught me to love grammar. If you're a fan of grammar and love to read about it, I recommend this book as a more comprehensive guidebook than, say, mine.
More accessible than Rhetorical Grammar, my latest release, Write Well, is a short ebook designed to walk you through what you need to know so you can get back to the real work: actual writing! After all, writing isn't all heart and art. It's structure and syntax, too.
I hope you never have to read a dry, dull book on writing ever again. Instead, pick up one of these titles to help you grow in your writing journey!

Gretchen's endorsement of Write Well:
"Rachelle's attention to detail combined with her friendly writing voice make Write Well a grammar guide that is actually fun to read! Short and sweet, Write Well will equip you with the knowledge you need in language you can understand. From commas to em dashes, Rachelle doesn't just tell you what they are for–like any good writer, she shows you how to (and how not to) use them."


-Gretchen Louise
The following two tabs change content below.
Rachelle is a freelance editor, an author of six books, and voracious reader. If you're looking for her, check the bookstore. In 2016, she married a man with the same name as her fictional hero and they live happily ever after in a fixer-upper by the sea. She's a fan of chai and lemonade (though definitely not together). Find her at
RachelleReaCobb.com
.
Latest posts by Rachelle Rea Cobb (see all)