Children's Books About Babywearing
(This post contains affiliate links. Read my full disclosure.)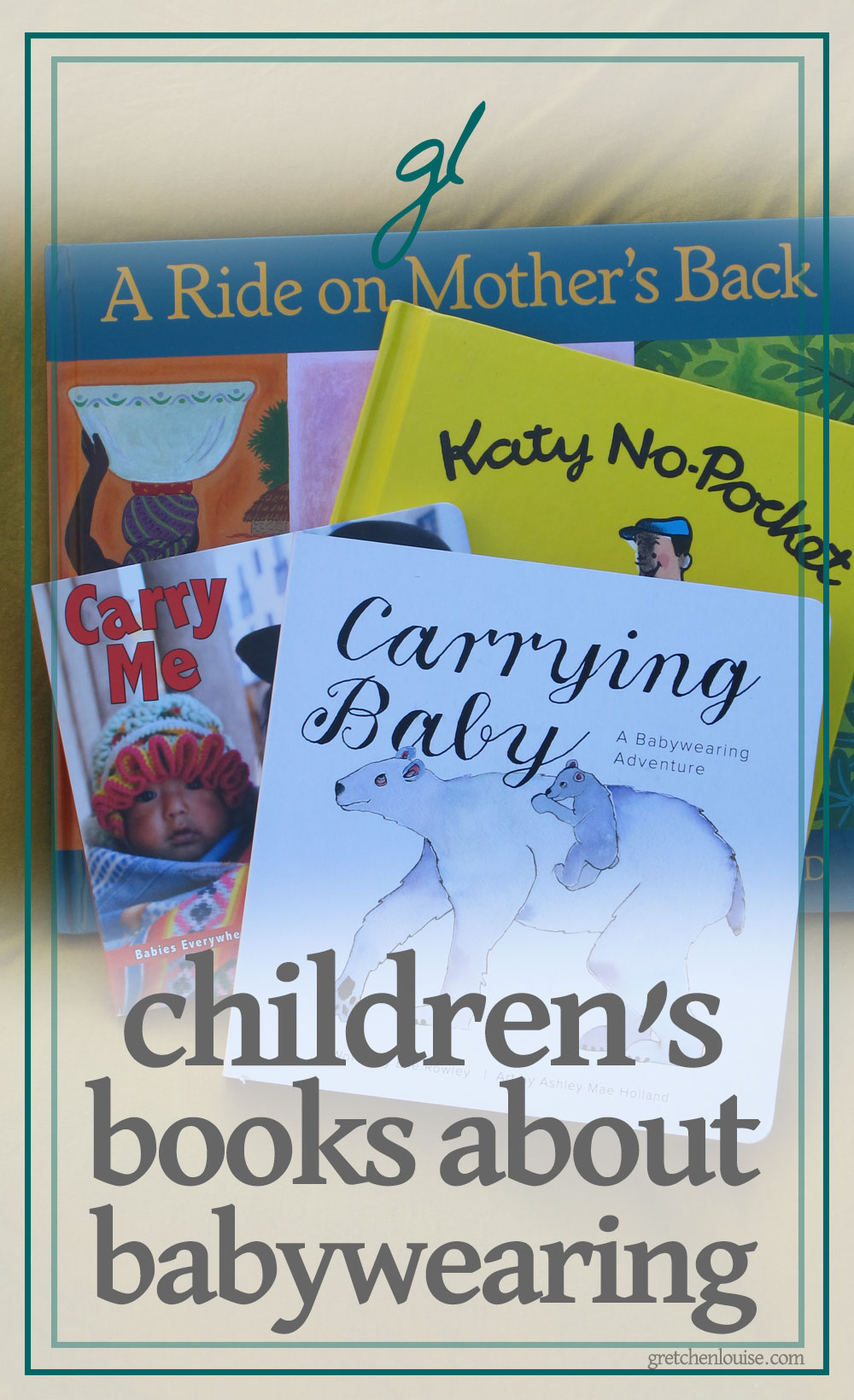 We were the couple buying vintage children's books on our honeymoon. We had to laughingly explain to the clerk at the used book store that we didn't have any children yet; we just liked children's books.
Nine years and four children later, our collection of children's books has grown exponentially. And even though we may choose the board books that have brightly colored pictures and flaps for the children to lift, we're still buying the books for ourselves, too. They may be learning to read, but we still get to read to them.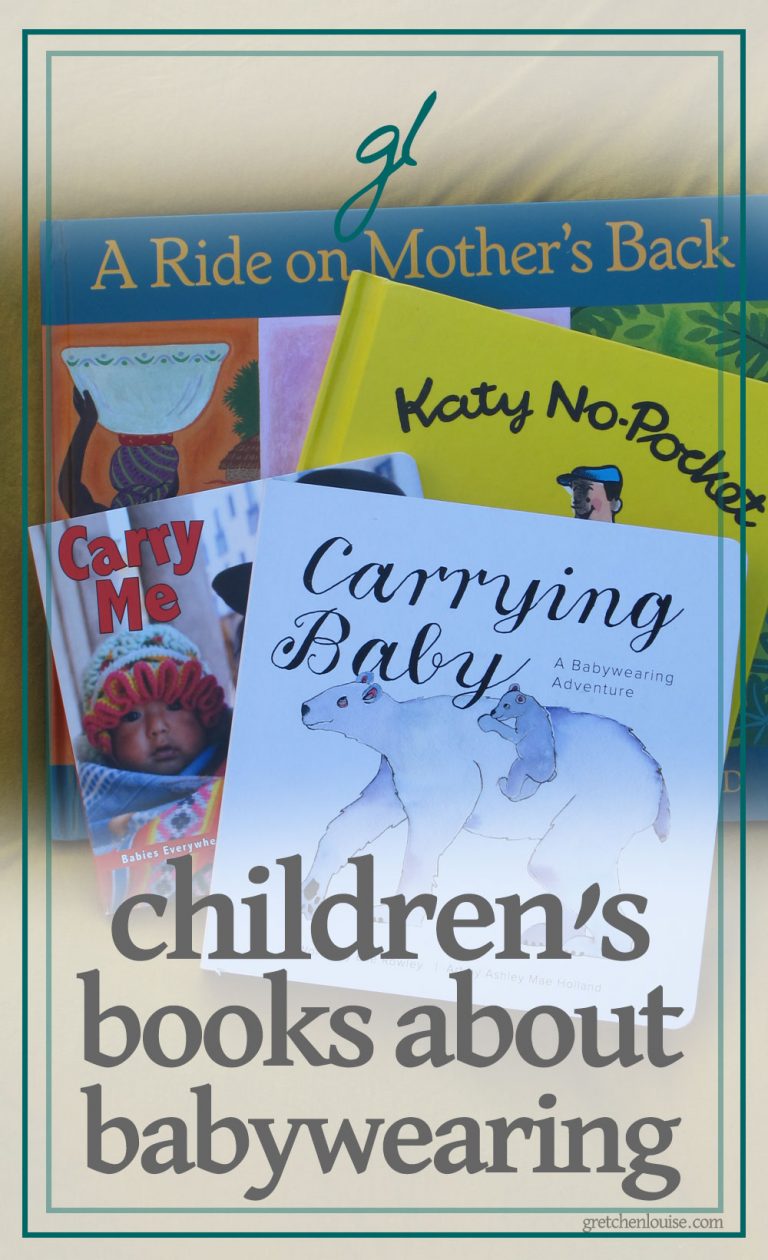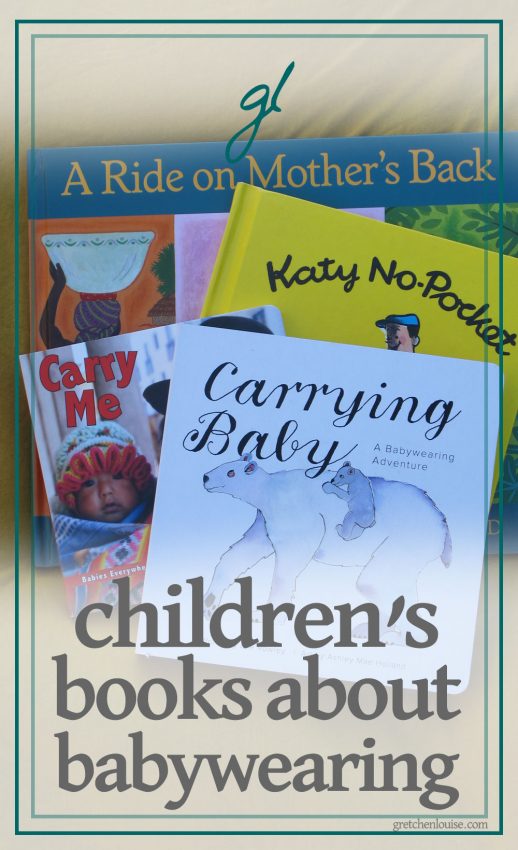 We can help guide their ideas and interests by the books we read to them. We can expand their horizons and inspire their education by the books we put in their hands. But we can also choose books for the purpose of fostering precious memories, more than just those surrounding story time together. Sometimes, we read stories to show them the importance we place on the things in those stories.
And these children's books about babywearing are on our coffee table for just such a purpose.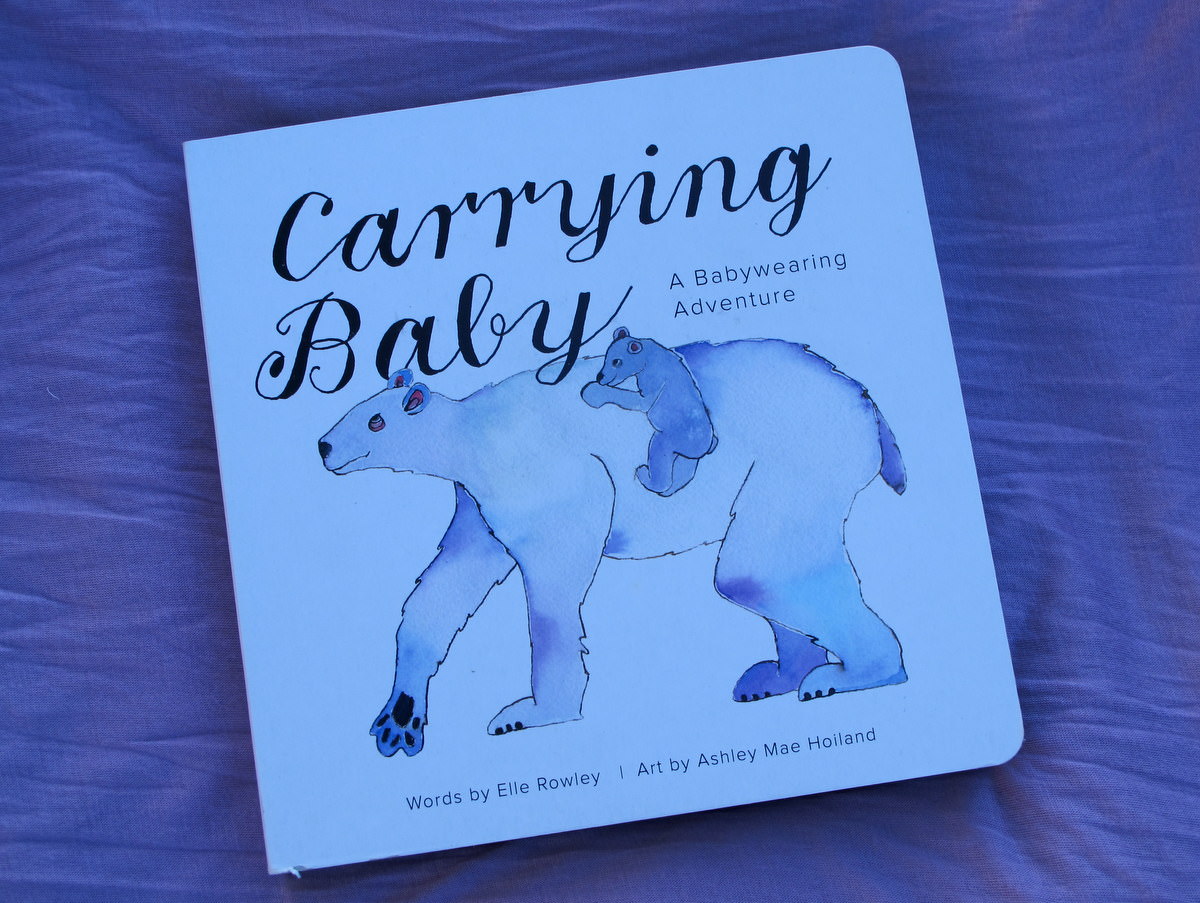 words by Elle Rowley, art by Ashley Mae Hoiland
Each page of this delightful little board book starts with "Look around and see…" From the mama gorilla to the mama turtle, you can lift a flap to see how each mama carries her baby. We all laughed at the mama bulldog's "carrier", and we all said "awww" when we got to the last page where we lifted a heart-shaped flap to see a mama carrying her baby in a striped stretchy wrap. The illustrations are simple watercolors that are both fun and timeless.
Carrying Baby, from the makers of the Solly Baby Wrap, is the perfect big brother or big sister gift when a new baby is on the way. (And, it gives you a really good reason to order straight from Solly Baby, because that's the only place the book is available!)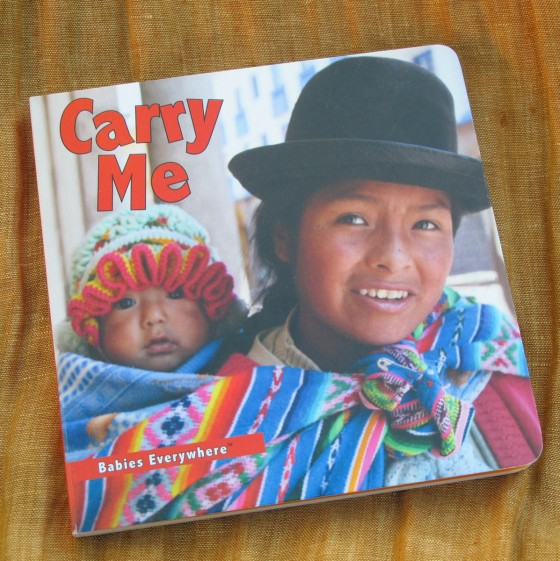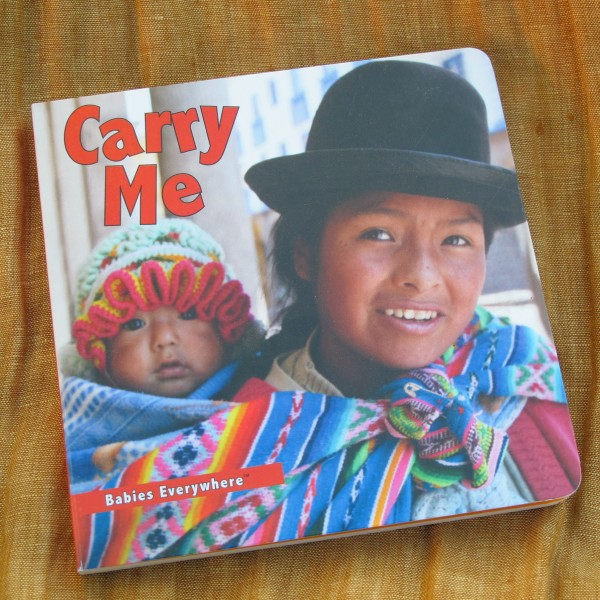 by Renda D. Grossman and Star Bright Books
This bright board book highlights photographs of babies being carried in different places around the world. From a ring sling to a basket, from soft structured carriers to a cradleboard, a babe in arms and a babe in the hood of a coat, it truly fits the theme "babies everywhere". The last page shows a thumbnail of each picture again, indicating the country where it was taken.
A simple rhyme flows throughout Carry Me, ending with, "Carry me the way you know best!" While this little board book does depict a few carries that do not fit the "best" practices for safety and ergonomics, it's probably not going to be a source for learning babywearing technique. It's short, sweet, and full of colorful photos your little ones are sure to enjoy.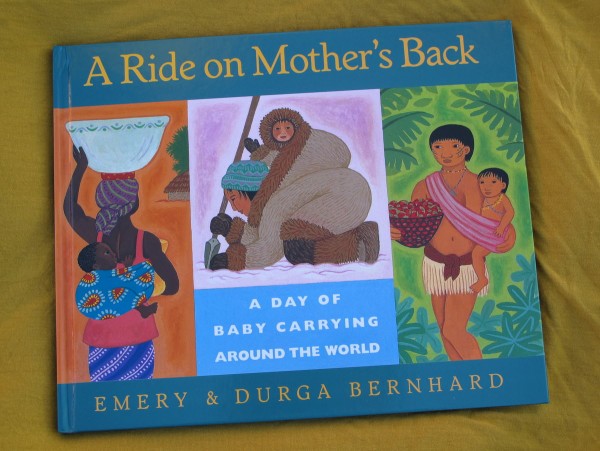 by Emery and Durga Bernhard
The attention to detail in this hardcover book is stunning. Beginning with a sweet story about how, "Lifted and carried by someone who cares, young children ride into the day…" each pages moves from one country to another, giving a snapshot into the life and work of different families around the world. From Guatemala to the Amazon River, from the Andes Mountains to West Africa, mothers and fathers and siblings go throughout their day carrying their babies on their backs, in slings, inside parkas, and even inside a net bag hung over their heads. "And when evening comes and children are carried to bed in loving arms, their dreams will carry them through the night…"
A Ride on Mother's Back is a book that big siblings will enjoy. The beautiful illustrations are filled with details for them to explore. And in the back of the book, three pages are dedicated to a biographical sketch of each people group mentioned in the book. There's even a pronunciation key so you know exactly how to pronounce the name of each nationality and people.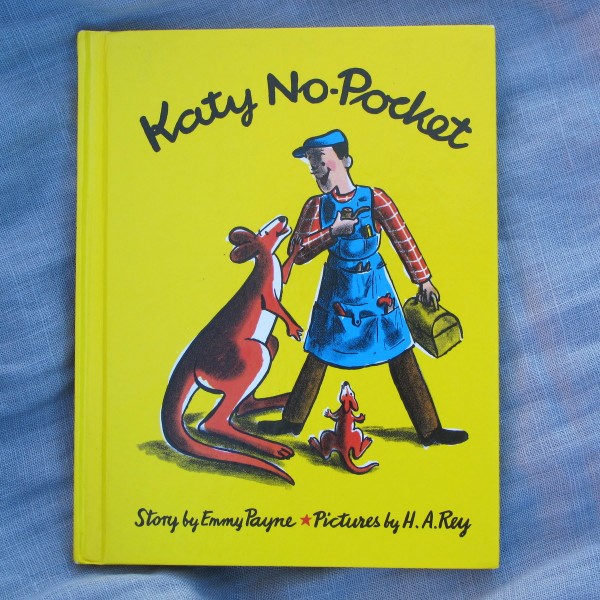 story by Emmy Payne, pictures by H.A. Rey
I picked up this book because I recognized the inimitable artwork of H.A. Rey, creator of Curious George. Inside, we found a fun story about a kangaroo named Katy. Unlike her other mother kangaroo friends, Katy Kagaroo had no pocket. Her quest to find the perfect pocket in which to carry her little boy Freddy takes her on an adventure all the way to the City. And there she finds a baby carrier that gives tandem babywearing a whole new meaning!
Though not officially a book about babywearing, Katy No-Pocket is a favorite of our family's. It reminds me of the way my son always improves whatever bag he happens to have into a carrier for all his favorite "stuffies" (stuffed animals). And, it's a vintage children's book (originally published in 1944).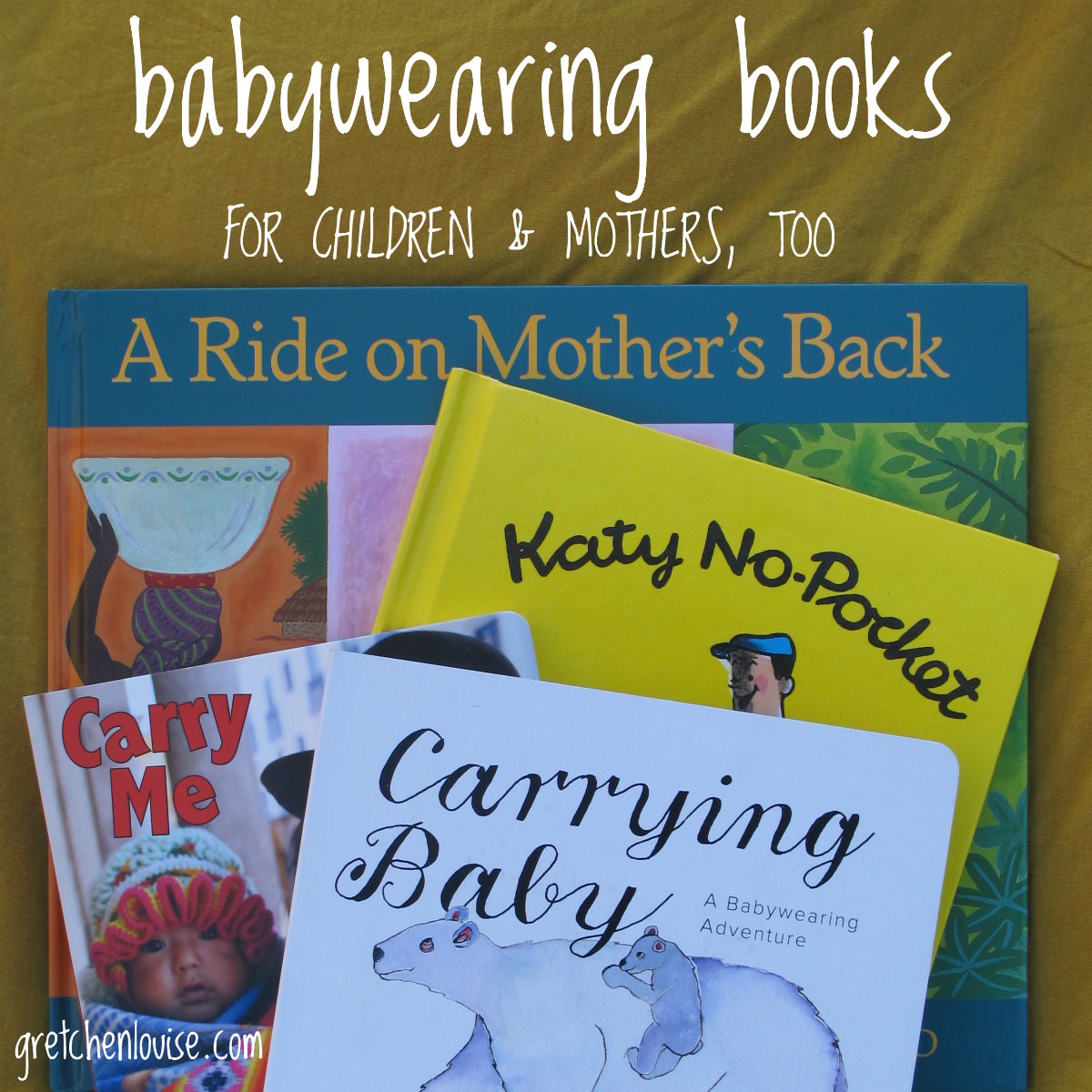 What is a favorite children's book of yours? I'd love to hear about it in the comments!