3 Great eBooks for Writers and Bloggers
(This post contains affiliate links. Read my full disclosure.)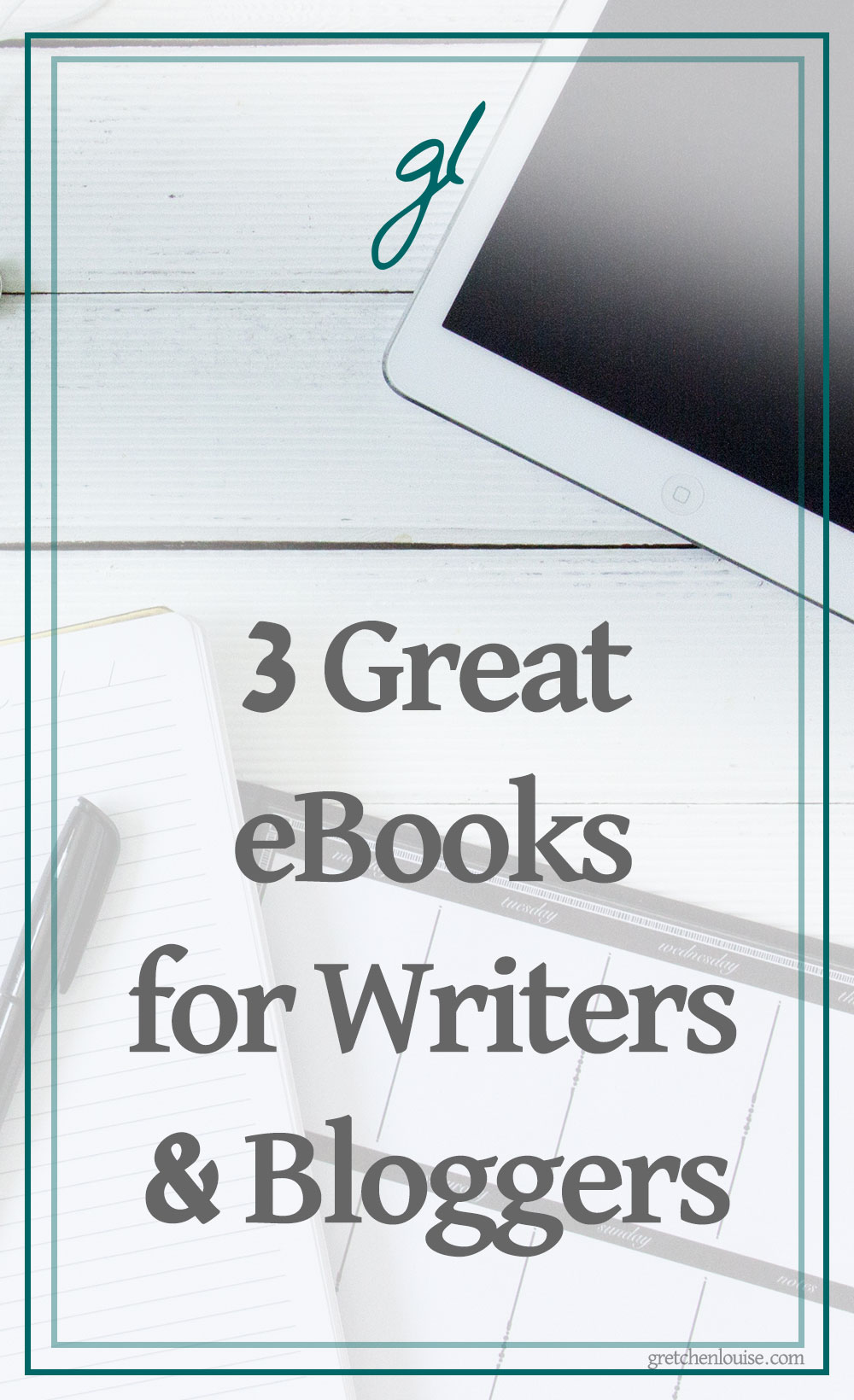 I love writing because it led me to blogging. I love blogging because it's helped me grow as a writer (and because I met all of you, of course!).
Whether you are a blogger who now calls yourself a writer, or a writer who's taken up blogging, it's important that you continue to hone your craft and tone your purpose.
Here are three books that will help you do just that!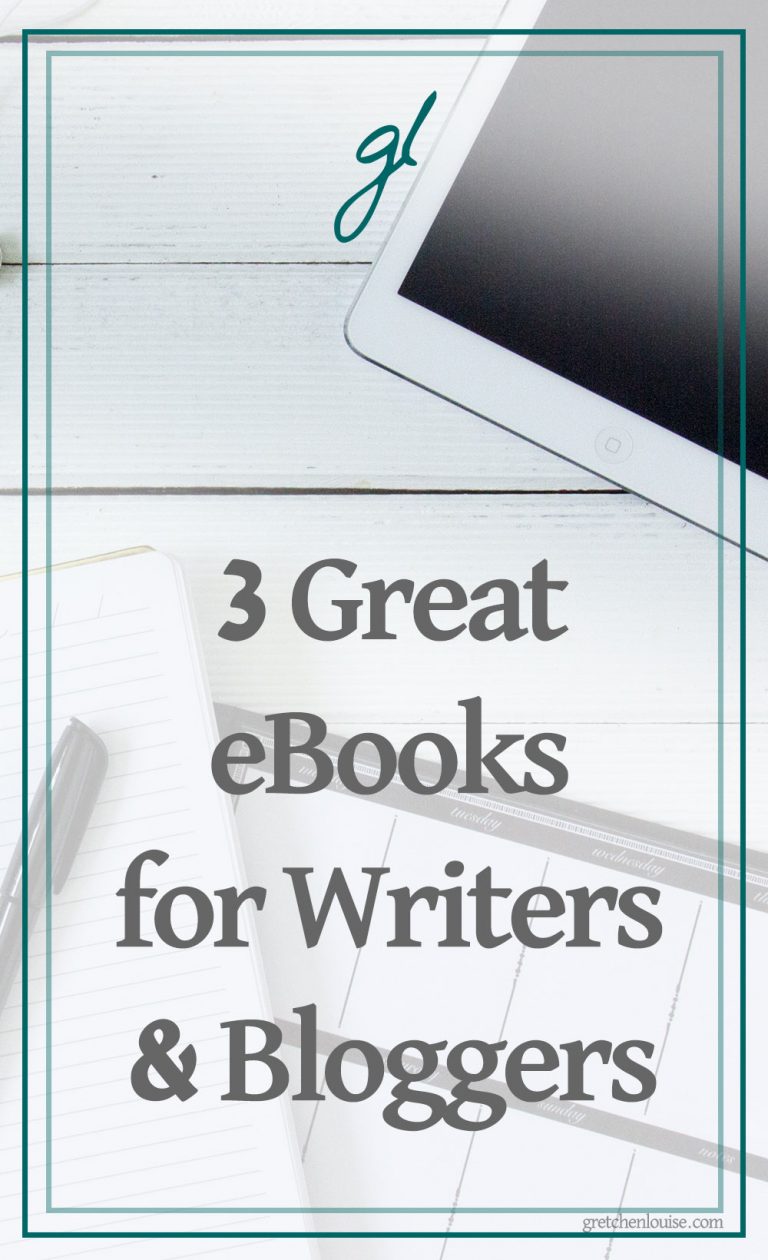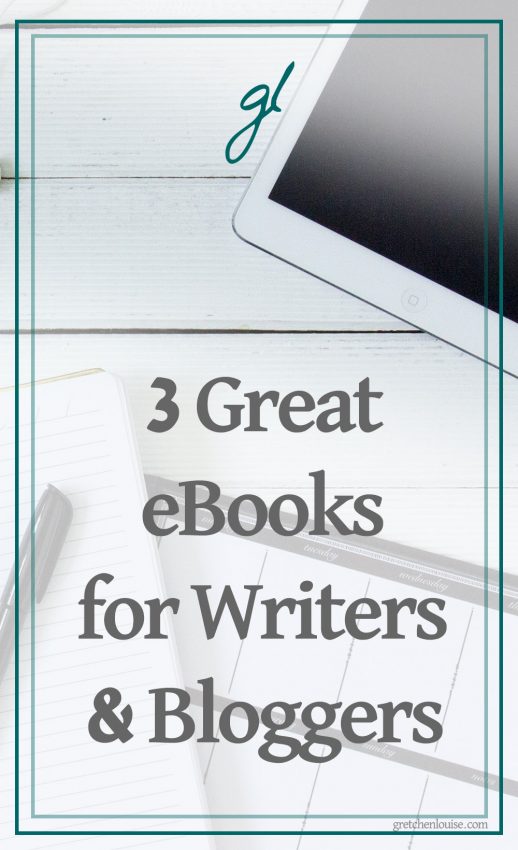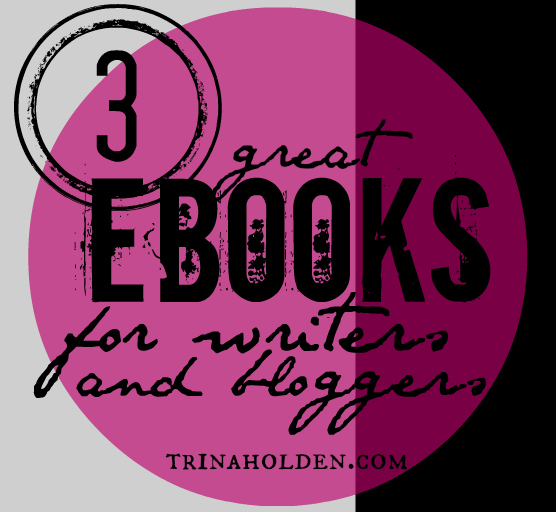 eBooks for Writers and Bloggers
Ya'll, I just have to brag that this author is actually one of my IRL besties. She's one of my favorite writing voices, and I love that she's finally released her first book!
The amazing thing about this book is how many writers it guided to a stronger voice and confidence in the value of their story when it was a series on the Allume blog. A whole community has grown up around Kristina's authentic example and creative writing prompts.
Here's my review on Amazon:
"K.J. Tanner is a master at turning every day, ordinary life happenings into exquisite, readable prose. I love watching her work magic with whatever the day has given her.

And I value this book because in it she teaches us to do the same. Not only does she cover the basics of tense and voice, but she thrusts us out of our comfort zones with enticing prompts and challenges, helping us turn our material into something memorable.

Kristina is very affirming of individual voice and the worth of each writer's story, reminding us that our best writing will happen when we are staying true to our own voice, and not trying to imitate someone else. Her exercises for developing and maintaining consistent voice would be particularly helpful for bloggers working to solidify their personal brand.

I love that the content is linked to a thriving community on facebook where I can get feedback and encouragement as I seek to improve my writing.

This book is not another 'how to write' book, the reading of which will consume all the time that you were supposed to spend writing. It's concise, powerful content delivers a swift, well directed kick in the pants to all of us who are tempted to simply dream of becoming better writers, and launches us well on our way.

No one will have you salivating for a smooth pen and empty notebook faster K.J.Tanner."
Get your copy of 31 Days to Become a Better Writer and start writing better today!
As bloggers, it's so easy to fall into blogging habits that may or may not be good writing habits. If you find a post style that works for you, you can just keep producing content in that format, writing thousands of words a month, and still not grow as a writer. But isn't that sad? To invest all this time into an activity, but never progress in the art?
Denise Hughes thinks that would be a shame, too, so she's written a book on writing just for us who have found this passion through the medium of blogging. Her book will gently and clearly guide you through the writing process, helping you straighten up the areas that need work (how are your outlining skills? what's your most productive writing routine? how do you court inspiration?) and pin point where and how you can grow.
I absolutely love this book because Denise is actually an English professor, but not the type you may remember from college. She's actually very encouraging, affirming, and gives me permission to write where I'm at, even as she calls me onward.
See? Super encouraging. She covers grammar, presentation, finding your voice, writing with clarity, how to write a hook and lots more. Yet the book is concise and could be read in an afternoon. I highly recommend this to any of my friends and readers who want to hone their writing skills.
Get your copy of On Becoming a Writer here.
This would be overt self-promotion if this book was for sale, but it's not. It's FREE, and a quick read for anyone who needs a reminder of why they're writing/blogging in the first place. T
he feedback we've gotten on this little book has been such a blessing–many bloggers have been encouraged to write words, to tell their story, and to seek to impact God's kingdom no matter how small their blog.
"I just read your eBook, and I thought it was great. I love your writing style, and the message is spot on. It really spoke to me. I'm one of the smaller than the small bloggers, and I've recently been thinking about putting more energy into my blog. Your ebook has reminded me to keep my priorities straight at a time when I was tempted just to concentrate on growing my blog rather than focusing on the readers I already have." (Catherine)

"This is a gorgeous book, Trina! Thank you so much for sharing your story and your insight. I have struggled with this, too. I never want it to be about the numbers, but it's hard to always remember! I'm keeping my blogging mission statement in view to remind me each and every day." (Stacie)
Is there a book that's inspired you as a writer or a blogger? I totally want to hear about it, mkay? 'Cause I just love writing. And blogging. And books and blogs on writing and blogging.