How to Blog for Profit (ebook review)
(This post contains affiliate links. Read my full disclosure.)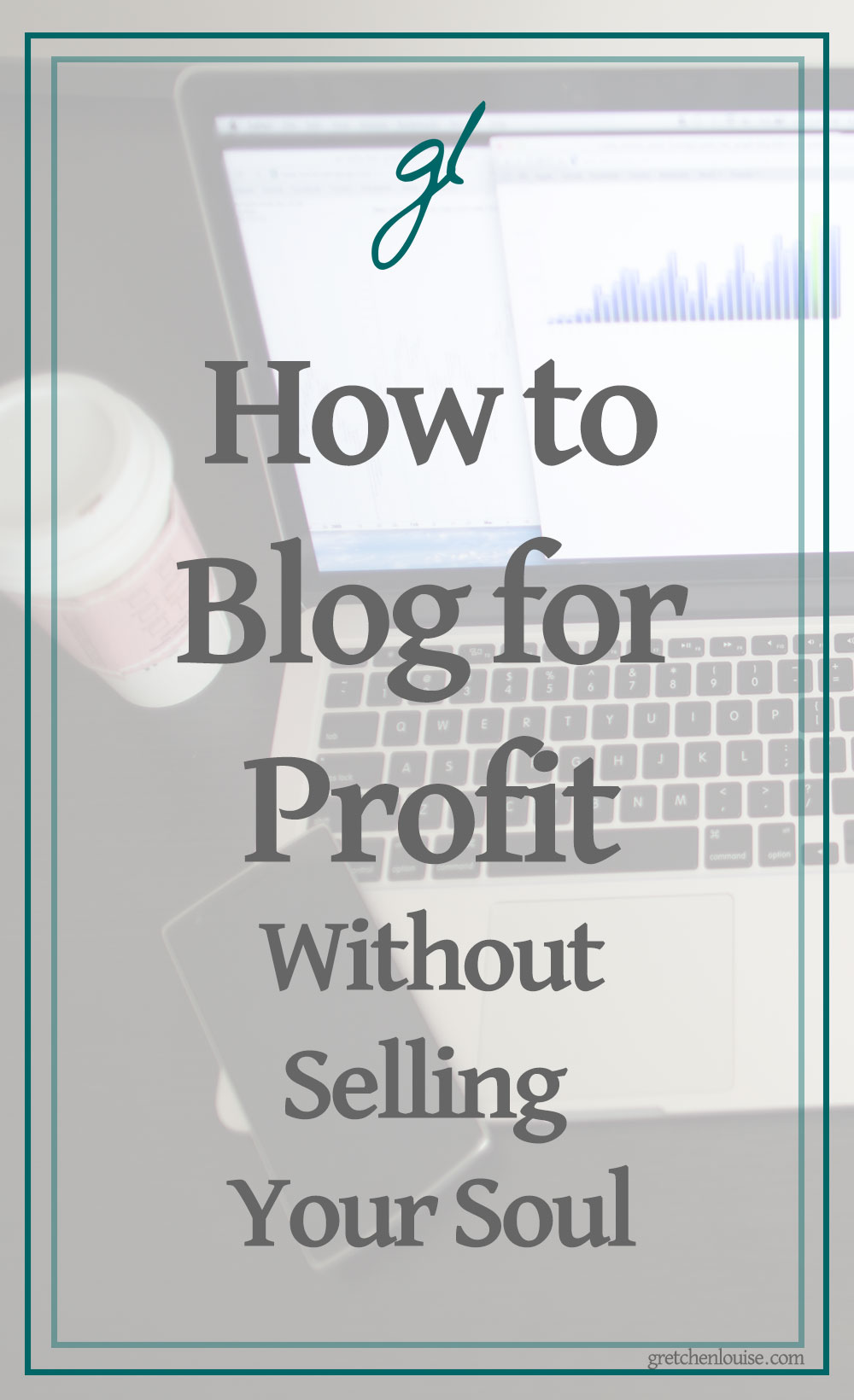 I grabbed How to Blog for Profit: Without Selling Your Soul last week, thanks to the recommendation of a friend in my mastermind group. Little did I know the nugget I was getting. It's a quick read with pertinent and practical information about blogging right now, in today's blogosphere.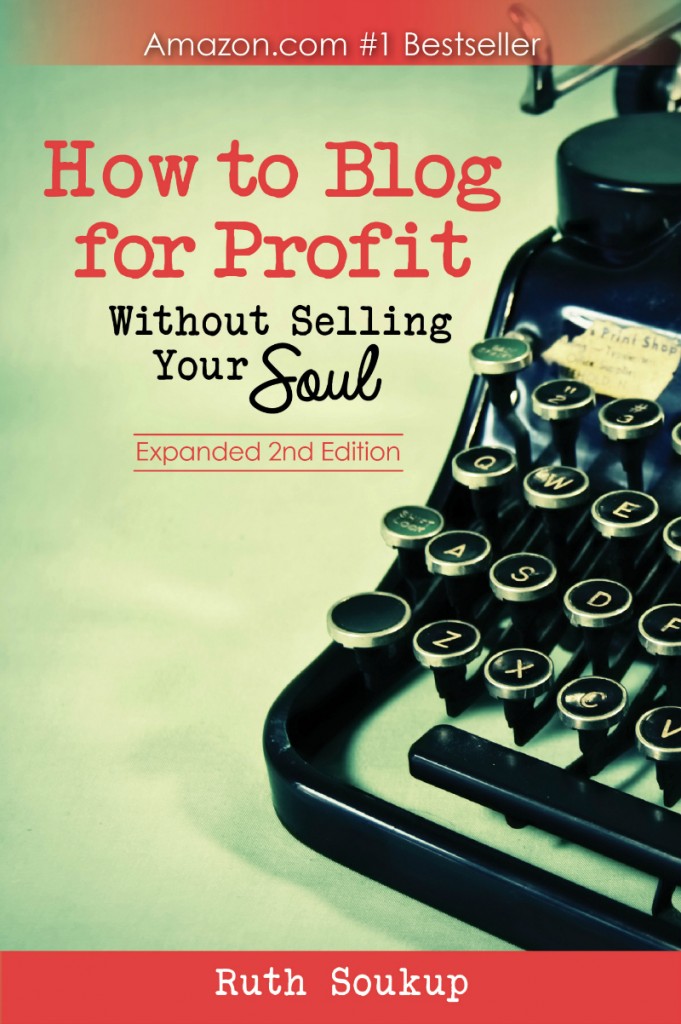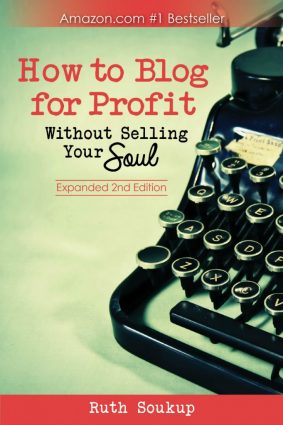 Ruth Soukup's story of coming to her wit's end while trying to manage three blogs is the caveat for her story. She stepped back, re-examined her priorities, and changed her game plan. It's her new approach to blogging for profit that's made all the difference–and that's what she shares with her readers.
The theme of the book is summed up in two of the chapter titles: "Content is King…but Presentation is Everything." It's those two points Ruth emphasizes throughout all eleven chapters, whether she's talking about writing blog posts or selling ad space. In an ebook that emphasized proofing your posts, I would have preferred not to notice so many typos. But the author's exuberance and experience made up for the editorial lack.
I still believe in the importance of the traffic-building methods she qualifies as "old school" (including SEO), but the chapter on Pinterest had the most take-away information for me. Ruth reminds readers that first of all, one must create pin-worthy posts, but second, they need pinnable images to go along with them. She includes screenshot examples of everything from her popular pins to her favorite website layouts, which is great for visual learners like me.
I found the anonymous profiles of other bloggers really interesting. How to Blog for Profit provides definite proof that there's not just one formula for making money blogging. Each blogger profiled earned very different percentages from affiliate income vs. ad networks, etc.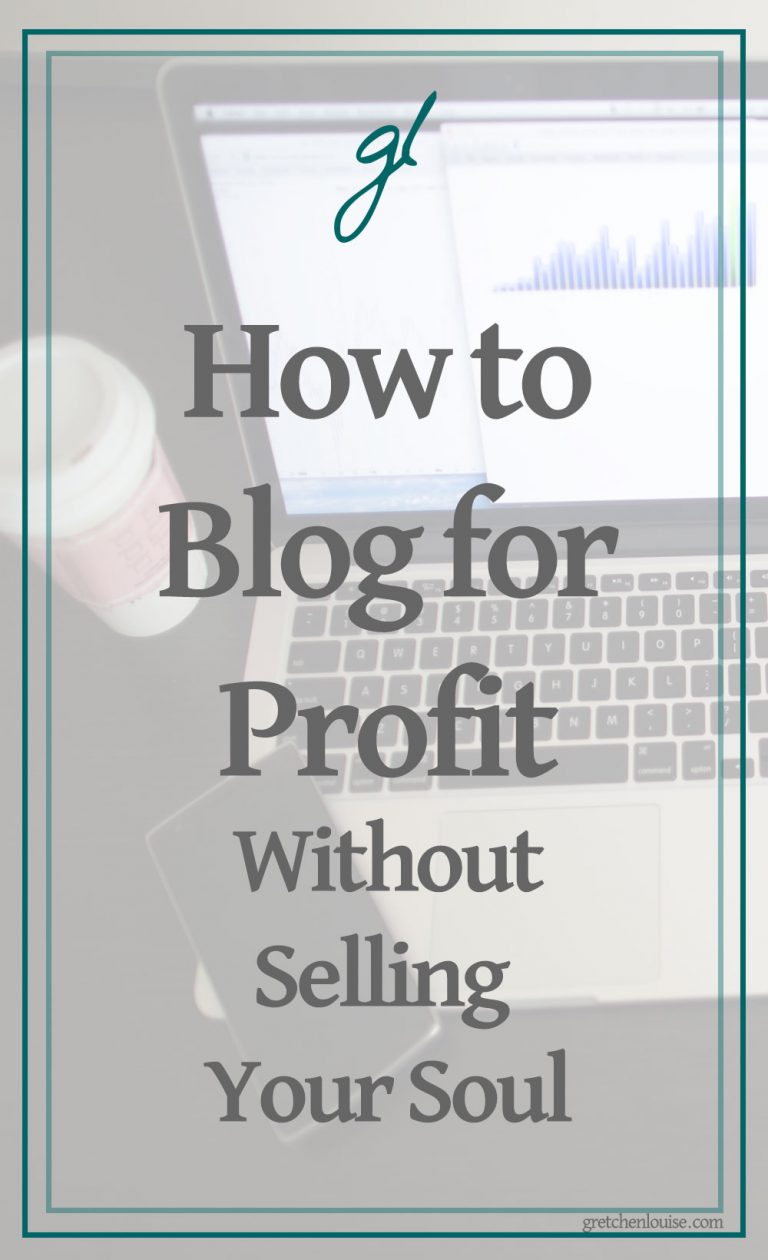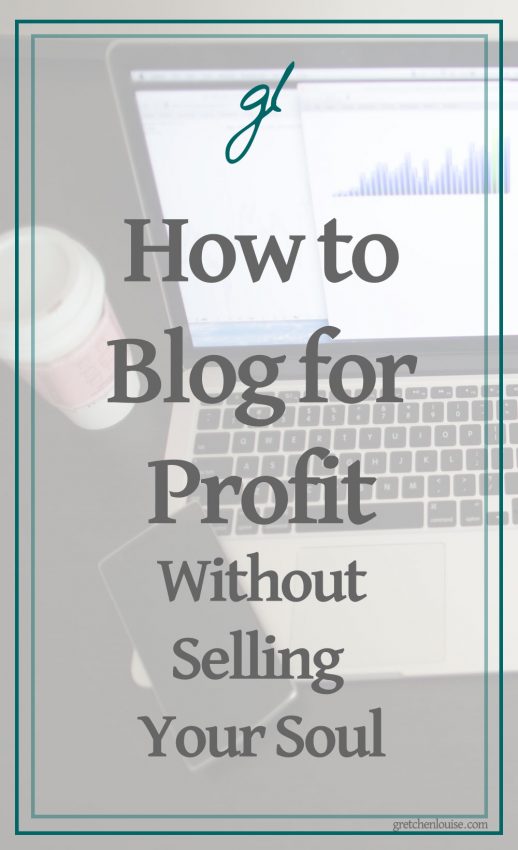 Ruth's eBook is packed with current and practical information for anyone looking to increase their blog's profit margin. Links to over a dozen ad networks, little-known secrets of affiliate income, even details about Google DFP (DoubleClick for Publishers).
You'll be sure to get back your investment if you buy How to Blog for Profit: Without Selling Your Soul. (Yes, that's an affiliate link. Click here for my full disclosure.) And if profit wasn't one of your blogging goals, Ruth's eBook will give you a realistic look at what's involved–and the potential.
What's the most helpful eBook you've read lately about blogging?