Sometimes, writing our story is the best way to focus on the good memories. Other times, writing out our story is the only way to process the hard times.
Sometimes, our own story hurts so much to write that we need to lose ourselves in another's story for a while.
Sometimes, reading another's story brings our own back into perspective.
Other times, we get so wrapped up in another's story that we forget to be purposeful about writing our own.
Sometimes, we have to write out our story in order to make sense of it. Other times, our story might not be understood by any but the Author until after the last page has been written.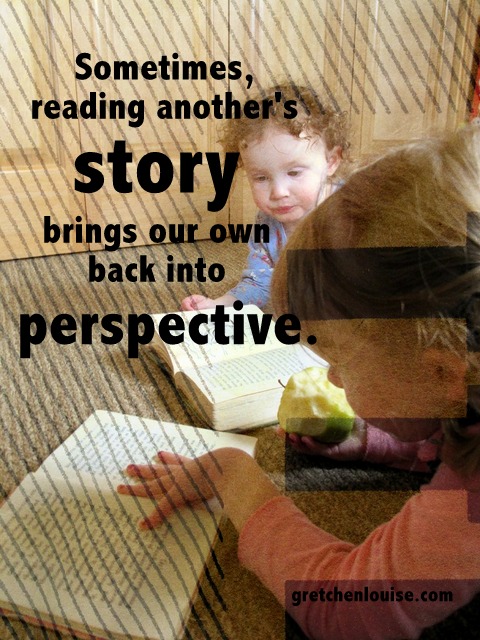 {And sometimes, we spend 30 minutes trying to say what we want to for the Five-Minute Friday prompt of "story" only to have it all come to us while doing dishes the next day…}
photo by Jessica Elisabeth