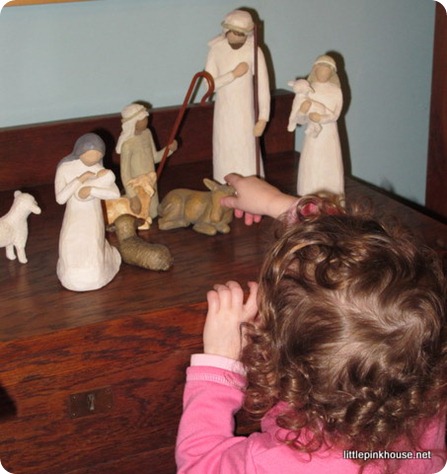 It's December and once again the weather has played tricks on us. It taunted us with that bright, fluffy, beautiful snow that melted before Thanksgiving. Yet now, when we're thinking about Christmas trees and wishing for more sledding weather, it's clear and cold.
Of course, speaking of colds, it seems impossible to visit my family without bringing back some cold bug or other. I thought we'd escaped with our health intact, but it was just waiting a few days to get me. At least we got unpacked and caught up on laundry before Mommy started operating in constant-I-need-a-Kleenex-mode.
And even though I'm fighting the cold bug and the cold weather and the tired and the to-do's, I'm loving this slightly slower time of year. The time to sort through some of the books on our shelves with my hubby. The early dark that means earlier dinner and earlier bedtime so there's time to cuddle up together in front of a movie (we're still loving the "Sue Thomas: F.B. Eye" series we've been borrowing!). The time to devote to web design and home décor and cooking and reading. Time to dig out the boxes and begin decorating for Christmas.
Each time I pause and realize that the to-do list isn't an emergency and that there's time to slow down and rest and just be is one more time I've been able to forget the "tired" and just live this crazy life I love.
And so I sit with my lemon ginger tea, Christmas music on the radio, the children in bed, and I tap out words and list out gifts and thank Him for the slow, quiet moments that come again into my days to surprise me with their rest.