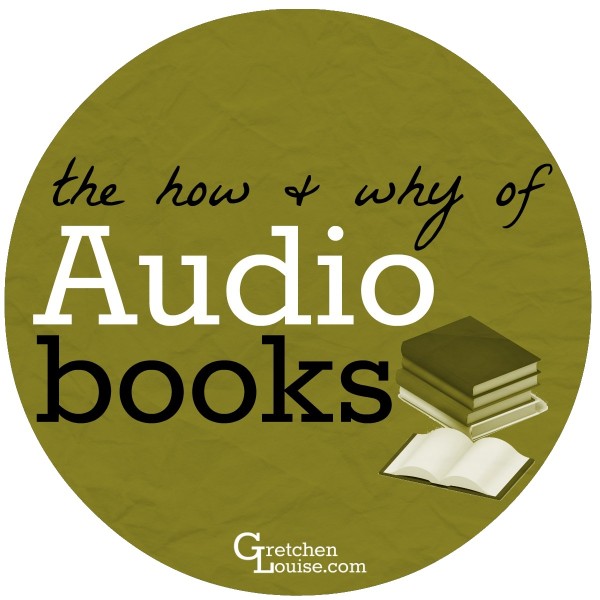 We can't stop talking about how much we love audiobooks. If you're one of those friends to whom I've been gushing about Loyal Books and Radio Theatre, then I probably sent you to this page to find out more. Here you'll find information about the benefits of audiobooks and reading aloud, along with links to our favorite sources for free and reasonably priced audiobooks. We hope you'll enjoy them as much as we do!
(This page contains affiliate links. Thanks for helping support my family's audiobook habit!
Read my full disclosure.)
Just in case you haven't yet fallen in love with audiobooks, let me tell you why they form an integral part of our family's schedule.
Curious how to locate good quality free audiobooks–and how to listen to them once you've found them? Here are our favorite audiobook resources, and simple directions for downloading and listening to them.
Find out why Andrew Pudewa says that reading aloud to your children is so important–and why you shouldn't stop the moment they learn to read on their own.
My husband's childhood memories center around playing on the living room floor listening to his dad read aloud. Here I share a few of his memories and how we're carrying on the family tradition.
---
Read-Aloud Resources
Though my husband and I both came from families who cherish books, Andrew Pudewa's lecture "Nurturing Competent Communicators" is what informed and inspired us about the inherent value in reading aloud.
One of my very favorite podcasts, Sarah Mackenzie is dedicated to encouraging parents to build their family culture around books through the Read-Aloud Revival Podcast. (Don't miss the episode with Andrew Pudewa, on Reading Aloud to Older Kids.)

From booklists to a library of book reviews, Storyformed is dedicated to getting great stories into the hearts and minds of children everywhere.
Story Warren exists to help you foster imagination in the children you love. One of the many ways they do this is to provide a new short story on the blog every Friday!
---
Audiobook Sources
Free Audiobooks:
More Audiobooks:
Follow Gretchen Louise's board connoisseur of audiobooks on Pinterest.