Two reasons for Christmas to come early
(This post contains affiliate links. Read my full disclosure.)
It seems that each year it gets harder. The calendar gets full and the days get fuller. All this hustle and bustle in a season that is supposed to be about waiting and watching–for the King Who came and is coming.
I got out the Christmas books early this year. An ever-changing stack of them is on the coffee table. And I may already be playing a bit of Christmas music. But I've decided not to stress about reading every book or trying to help my children create handmade gifts for everyone on our gift list.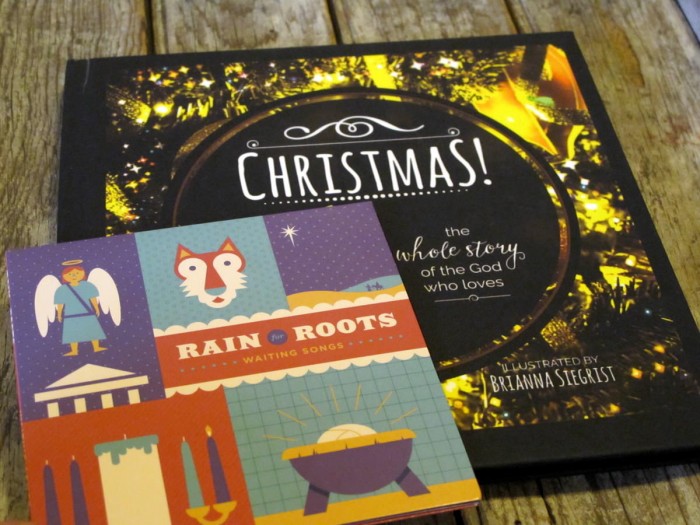 I'm giving myself permission to skip the glue and the glitter for another year. Instead, we're slowly savoring the simple promises outlined in a beautiful new Advent storybook that has become my children's favorite. And we're celebrating the season by listening to a lot of music, old and new, that reminds us what this waiting of Advent is all about.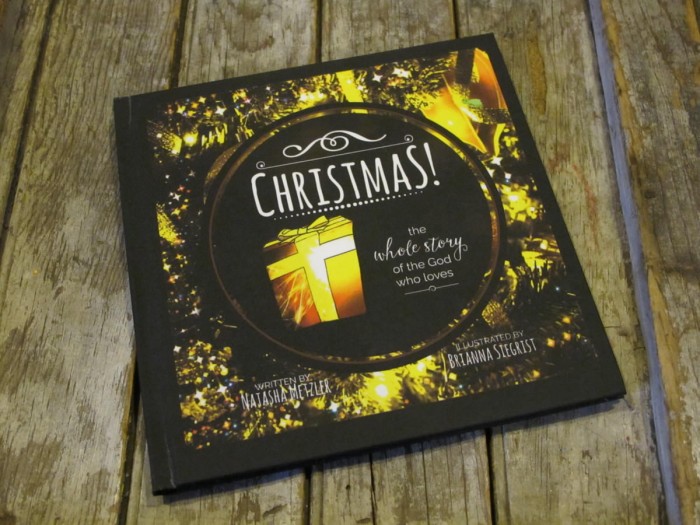 It's easy to lose sight of the whole story of Christmas when we're focused on the manger and the Babe. But this beautiful book by Natasha Metzler starts at Creation, telling us over and over about how "really great things happen when God speaks". In a way that's so simple a child can understand, yet so profound it touches my heart deeply as I read it aloud, we're reminded that we "were made to be friends of God".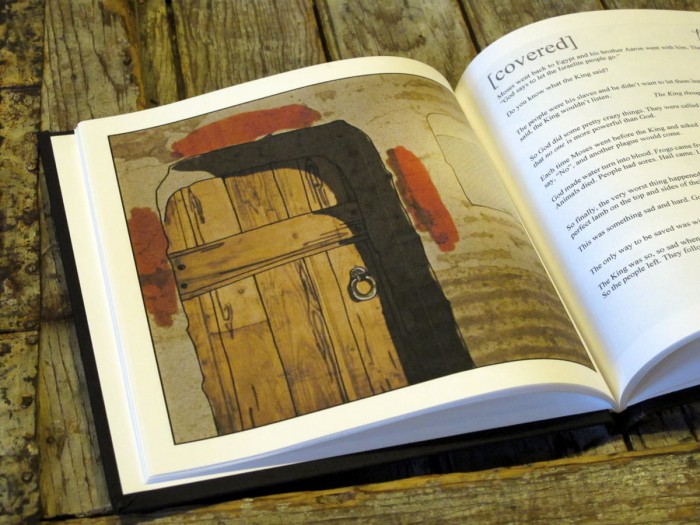 You'll find unexpected stories within Christmas! as Natasha tastefully weaves the tales of Rahab and Hosea in with those of Noah and Moses. She clearly draws the parallels from the Old Testament to the New, showing how everything pointed to the promise that Someone was coming to fight the snake.
Christmas! contains 25 concise readings, one for each day of Advent. With bugs on each page for the littlest ones to find, and Scripture passages in the back for the older ones to search out, this is an Advent book for the whole family.
And the illustrations by Brianna Siegrist? They take the greatest Story ever told and make it come alive in vivid color for your children.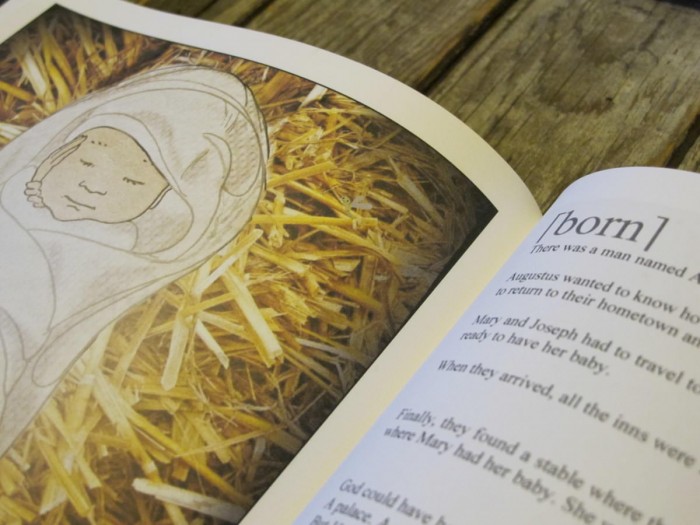 But most of all, Christmas! reminds us that the Story didn't start when Jesus was born: it started in the Garden, with a man made in the image of God and a snake who lied about God. It started with a promise that someday, somehow, they would once again be friends of God.
"He didn't come to make Himself great. He came to fight the snake. To show His love. To make it possible for us to be His friends."
–Christmas! by Natasha Metzler, Day Twenty-Two
Some Christmas music is meant to be played all year long. Waiting Songs from Rain for Roots is just such an album. While it opens and closes with two beautiful renditions of hymns traditionally categorized as Christmas music, every song in between makes it clear that this is an album about waiting for our Savior to return as much as it is celebrating the fact that He has already come.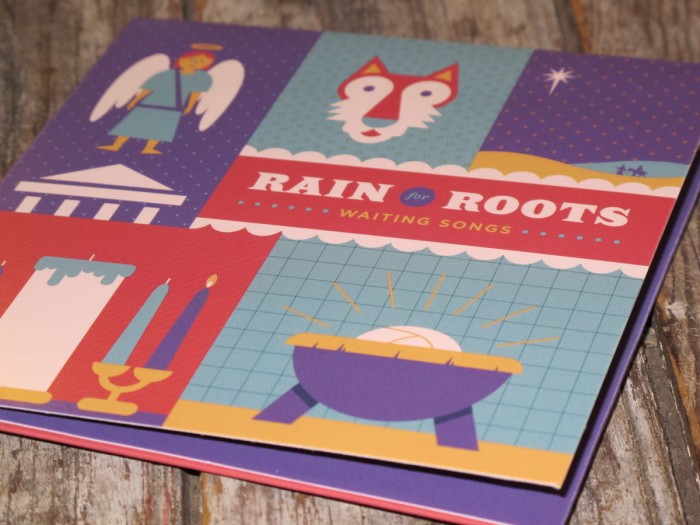 Rain for Roots has a unique and pleasing sound. It's the kind of easy-listening that I can keep on repeat all day, as well as let my children listen to as they fall asleep. This CD has an almost mournful, melancholy sound to some of the songs. But at the same time, it is tinged with such hushed expectation it's almost palpable. You can hear it–the agony of waiting, the joy of His coming, the knowing He is coming again soon!
And as much as I love the traditional, upbeat Christmas carols, this year I'm especially loving this quiet musical contemplation of His coming.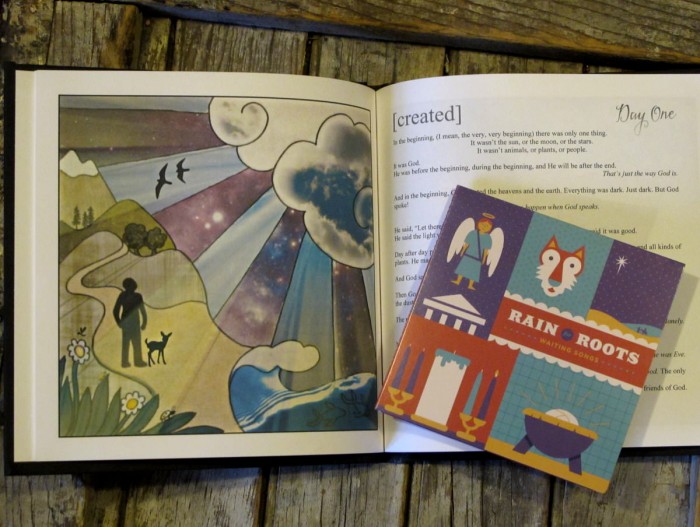 Because it's hard to wait. It's hard to quiet my heart and be still when all around me is so busy and loud. But these Waiting Songs are helping me do just that. Just as Christmas! brings my children and me back to the reason for the whole story of Christmas and the God who loves.
Get these Advent resources for your family:
More of my Christmas favorites:
Disclosure: I received complimentary review copies of both Christmas! and Waiting Songs. However, they are each items of which I'll be buying multiple copies for gifts!