(This post contains affiliate links. Read my full disclosure.)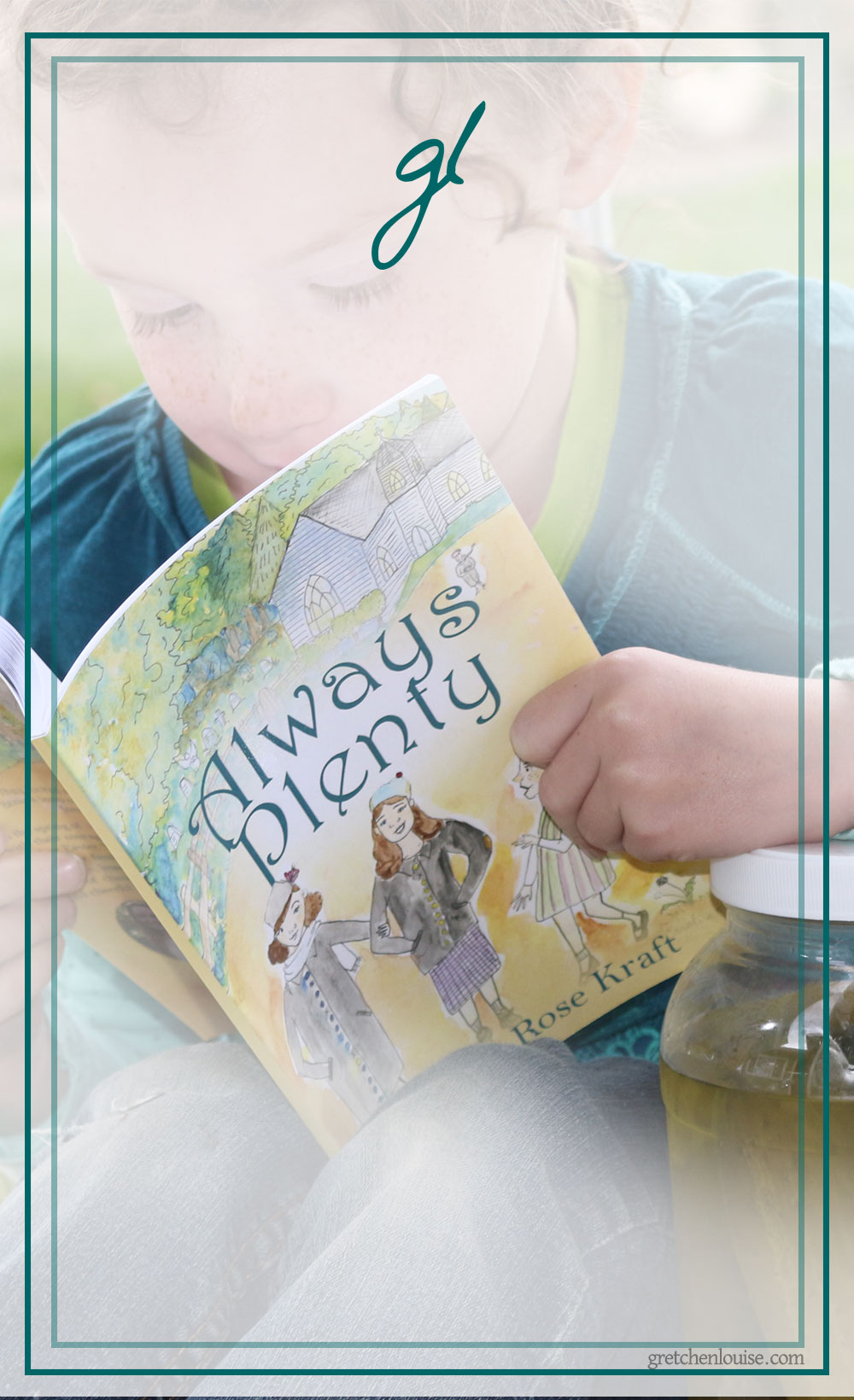 Sometimes the biggest truths come in the smallest packages. Often some of the most important stories are found in children's books. It's no wonder He told us to become like little children. "He chose the weak things of the world to shame the strong" (1 Corinthians 1:27).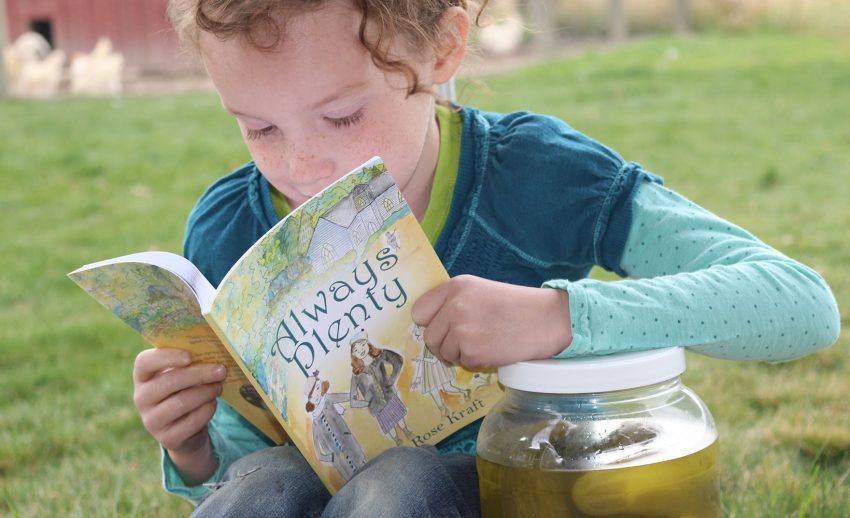 Always Plenty is a little story written for children, with a big message for all ages. When their local church decides to raise money to give to a poor family at Easter, Eddie, Ocy, and Darlene start brainstorming about how they can contribute to help the family in need. From a diet of potatoes to extra odd jobs, and even sales of handmade potholders, their faith is stretched and their patience tried as they sacrifice and save their pennies. In the end, that Easter gift taught them lessons of generosity and contentment that they'd never imagined having to learn–lessons that will be gently passed on to every reader, as well.
Interspersed with whimsical drawings and delightful bits of humor, Caroline Rose Kraft has retold a true story in a memorable way that will touch hearts of all ages. Always Plenty is both heart-warming and convicting. A short story packed with a powerful message about sacrificial giving, it's one our family will enjoy often.
My children (seasoned book critics that they are) gave it rave reviews:
"Always Plenty taught me that you should be thankful for what you have. It reminded me that you can always find ways to earn money. And you are always rich because of Jesus."
-Ruth Ann, age 8
"I liked the pictures."
-Mary Kate, age 6
"Miss Caroline is a good draw-er."
-Daniel, age 4
Pick up this little book for the children in your life. You might even want your own copy as a reminder of the truths it shares:
"Money doesn't make you rich. Riches are your Mom and Dad, your brothers and sisters, friends and good times. And Jesus! . . . And so many other things that could never fit in a pickle jar."
-the children in Always Plenty
Disclosure: The author is a friend and fellow writer at Kindred Grace, and I was privileged to read an advanced copy of her book. But I love the story for its own sake and am recommending it based on its own merit.