(This post contains affiliate links. Read my full disclosure.)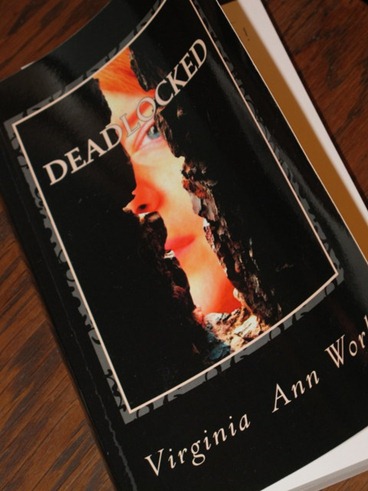 It starts out in the middle of a drug bust in an old downtown warehouse. And from the first chapter, it's clear Gina Lindsey is carrying extra weight around on every job she performs as a police officer—the weight of guilt for events which she can't forgive herself.
But before you know it, she's set out on her own—in the middle of a blizzard, no less—to a small town in Montana, after a desperate call for help from her aunt.
Gina doesn't believe her uncle can be dead. But her investigation only gets her more confused as she uncovers the layers of deceit and tries to figure out where the mole is in the system.
Can she trust anyone? What about the guy whose search for justice has brought him alongside of her own investigation? Does he know that he, too, needs to quit carrying around that kind of guilt?
With more twists and turns than you can count, Virginia Ann Work's book Deadlocked keeps you guessing on the edge of your seat until the very last pages.
My sister reviewed Virginia's Jodi Fischer series for teen girls over at YLCF today—and the books are up for a giveaway! Be sure to enter for the young mystery-lovers in your life. You can also check out my review of Virginia's Medieval Christian Fiction book, Sirocco Wind From the East.