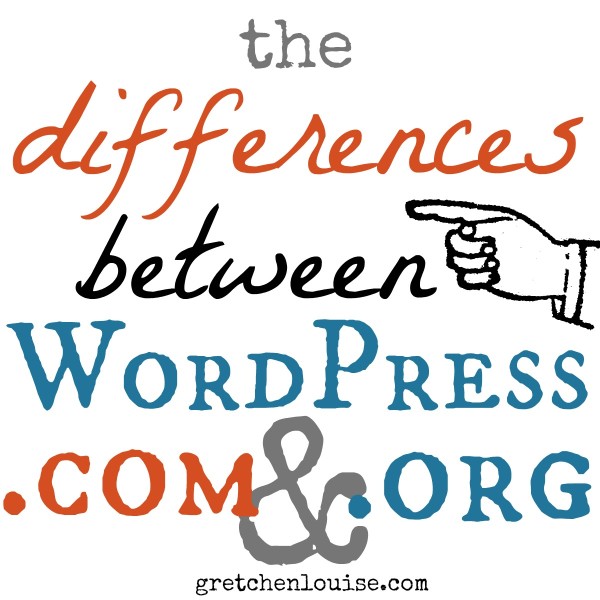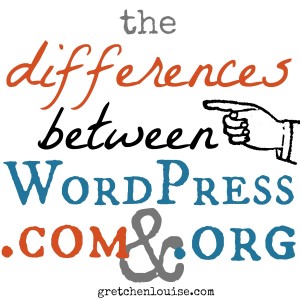 The first step to becoming savvy inside WordPress is to understand the differences between WordPress.com and WordPress.org. They share the same logo, name, and many of the same features, but that's where the similarities end.
WordPress.com
Anyone can sign up for a free WordPress.com account and get a free site at yourname.wordpress.com. Paid upgrade bundles include yourname.com, custom themes, custom fonts, increased media storage, no ads, and more.
Why choose WordPress.com?
Little to no start up cost.
Little to no technical skills required.
No maintenance required.
No security or optimization required.
Great for entry-level blogging and getting your feet wet.
Why not choose WordPress.com?
You are not allowed to monetize your site through the use of ads or affiliate links.
You do not have access to WordPress plugins.
You have limited theme options and no custom coding ability.
You are limited to 3GB media storage.
Ads may be visible on your site (to viewers who are not logged in to a wordpress.com account of their own).
WordPress.org
WordPress.org requires purchase of a domain name (through a domain name registrar like NameCheap or through your host) and website hosting (through a reputable web host). Your domain name needs to point to your web host and WordPress.org needs to be installed on your web host.
Why choose WordPress.org?
You are free to monetize your site through ads or affiliate links.
Unlimited theme, plugin, and customization options.
Unlimited image and file storage (depending on your host).
You have complete control over every aspect of your site.
No ads will be displayed unless you choose.
Why not choose WordPress.org?
Recurring fees for domain name and hosting.
Installation and customization requires some technical knowledge.
Problems may require hiring technical assistance.
You are responsible for your site's maintenance and optimization.
You are responsible for your site's backups and security settings.
Got more than 5 minutes?
A free WordPress.com account is great for beginning bloggers. But if you have books to sell or want to monetize your site, you'll get a better deal paying for hosting for WordPress.org than paying for all the custom upgrades with WordPress.com.
Check out these links for more about the differences between WordPress.com and WordPress.org: