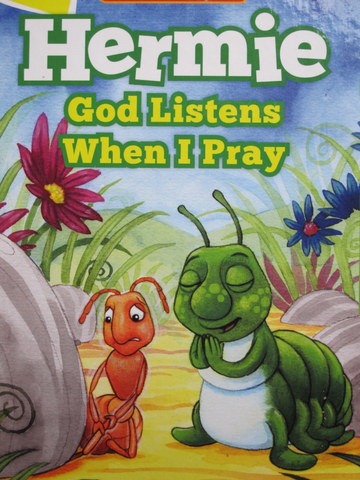 We like Hermie and Wormie at our house. Can't help it. They are just too cute. And their caterpillar characters have so much wisdom to share!
The latest Hermie book I got to review was no exception. Hermie runs smack-dab into a problem—his friend Antonio the Ant is stuck under a rock—and goes to find help, without ever stopping to pray.
Like most of us, Hermie runs around trying to fix it himself before finally remembering that God's right there waiting to listen—and to help!
My girls (almost three and almost five!) both sat and listened to the entire "Level Two" Reader. the bright pictures captivate even our one-year-old little man, who has already given some "character" to the pages of our copy.
Want your own copy of Hermie: God Listens When I Pray? Tommy Nelson Publishers has one to give away! Comment and share how you teach your little ones about prayer or how you make prayer a routine in your family. (Giveaway ends May 31 at midnight. Preview the book here. Congratulations to Jyl for winning a copy!)