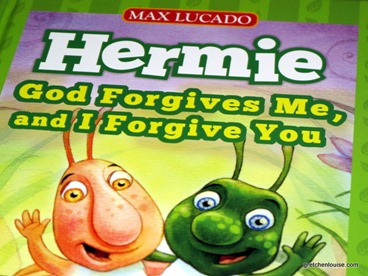 I really appreciate the way Max Lucado communicates lessons to kids. Especially in the new book Hermie: God Forgives Me, and I Forgive You.
It starts off with two examples of Wormie being an understanding and forgiving friend when Hermie is forgetful. Then, Hermie's hesitance to forgive Wormie is in such stark contrast that the lesson teaches itself—the perfect parable! And it all reflects the biblical parable found in Matthew 18.
My 9-year-old niece has read the book to herself at least three times in the past two days. And all three of my kiddoes (4, 3, and 1) sat still to listen.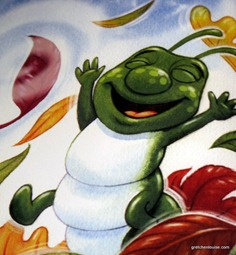 My favorite page? Hermie dancing in the leaves and singing an ode to fall. (It's my favorite season, too.)
Click here to preview the book's first pages—including the fall page spread!
Tommy Nelson publishers is giving one of you a copy of God Forgives Me, and I Forgive You!
Enter below via Rafflecopter (subscribers, click through to enter—hopefully you'll be able to access my site okay on its new host, otherwise clear your cache and try again soon!).