(This post contains affiliate links. Read my full disclosure.)
Everyone piles on the couch, the kiddoes still in their pajamas. It's one wintry morning, and everyone is slow in waking up.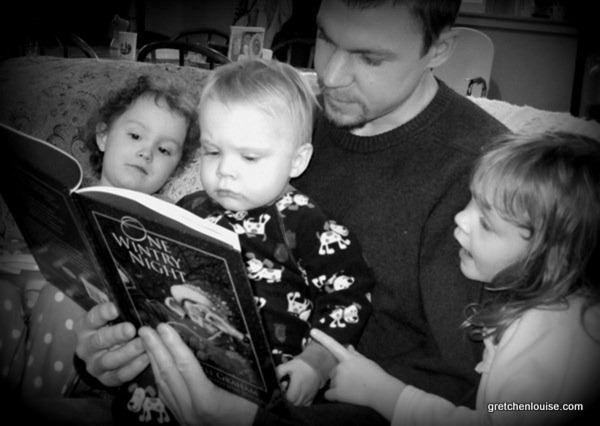 The bright pictures captivate their imagination.
The boy was caught in the storm.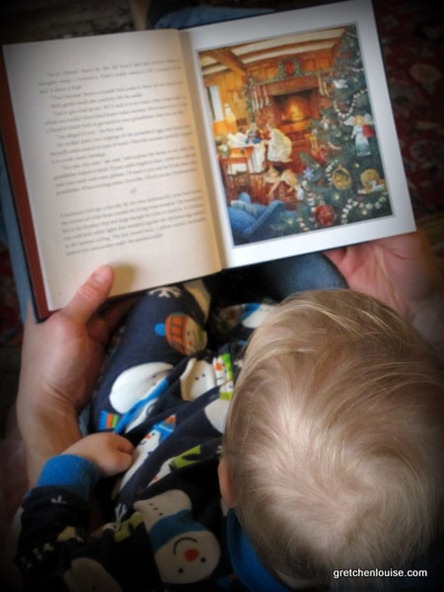 But the story draws them in.
He stumbled toward the house his grandpa had built. "If the boy could make it down there, they'd let him in."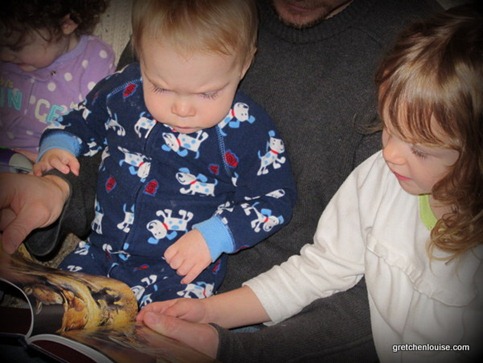 For once, their attention spans match the length of the book, always asking Daddy to "read more, read more"!
"When evening comes, if you like, I'll tell you the Christmas story," said the woman whose home had provided the boy refuge in the night.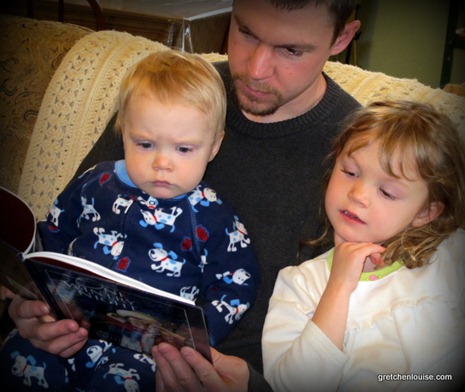 And in less than a dozen short chapters, interspersed with Scripture and commentary from the boy, the Christmas story is told, from the Garden to Golgotha.
"The baby born that night in Bethlehem had become Lord of all."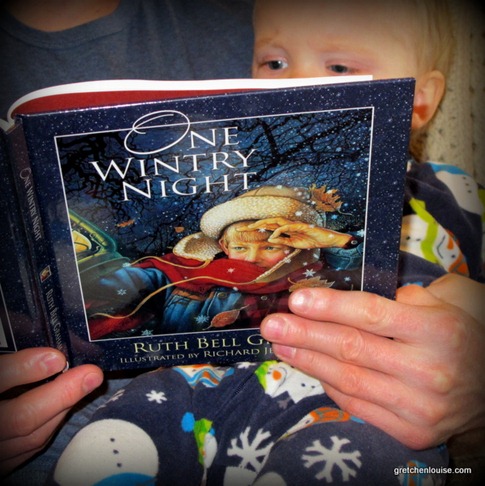 One Wintry Night is told in Ruth Bell Graham's inimitable style. The illustrations by Richard Jesse Watson are as stunning as the story is compelling. Originally released in 1994, One Wintry Night has been republished by Tommy Nelson in a smaller, more affordable version, with a new foreword from Billy Graham.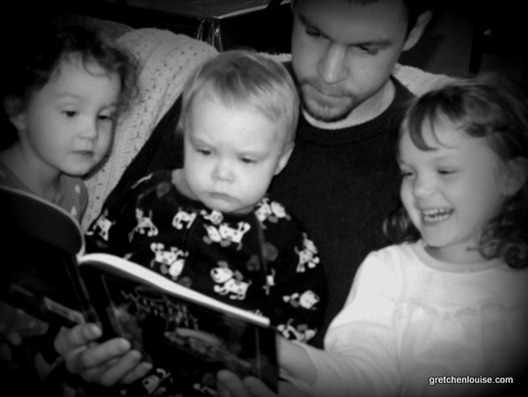 Disclosure: I received a free review copy of this book from Tommy Nelson. Opinions expressed are my own. Affiliate links are present.