Parenting with Scripture (book review)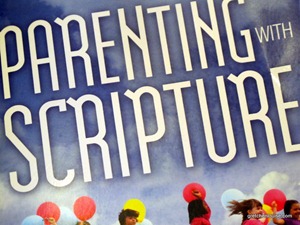 There are so many parenting books available today, with seemingly conflicting ideas about how to train your children up in the way they should go. So sometimes, it's nice to just go back to the basics and remember that God has given us everything we need in the Bible, which is "useful for teaching, rebuking, correcting and training in righteousness."
I know that if I want to be the Proverbs 31 kind of mom, who opens her mouth with wisdom and faithful instruction, I need to have the Word hidden in my own heart. But when the times of instruction often come between a night of little sleep and my first cup of coffee, no matter how much I desire to parent with the living, active words of Scripture, it can be hard to recall the most applicable verses for every occasion.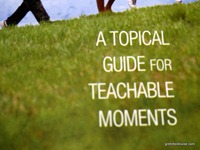 That's why I'm excited about this reprinting of Kara Dubbin's book Parenting with Scripture: A Topical Guide for Teachable Moments. It's not another parenting how-to book. And it's not just a topical Bible for parents. It's a neat and organized collection of verses relating to character qualities and behavioral issues like courage and complaining. With indexes and cross-references, definitions and discussion points, Parenting with Scripture not only helps you find the right verse to use in a teachable moment with your child, but provides a starting point for more discussion.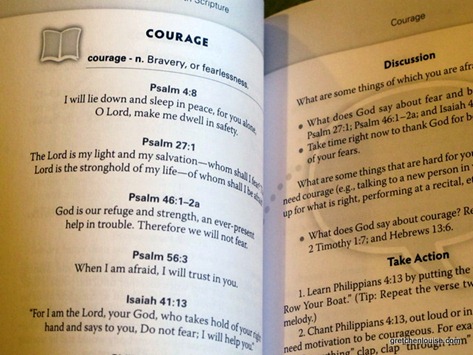 P.S. I loved my friend Natasha's review, highlighting how the book can be helpful for aunties and babysitters, too!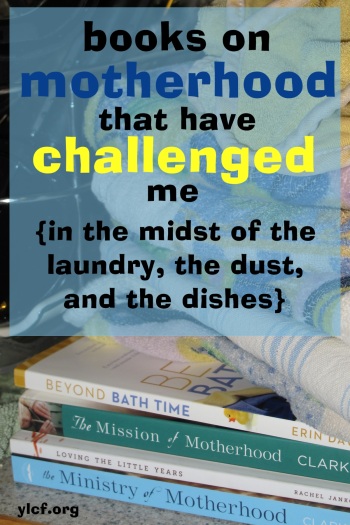 For more of my favorite books on parenting, check out my post over at YLCF: books on motherhood that have challenged me.
{Disclosure: I received a free review copy of Parenting with Scripture from the MP Newsroom.}