(This post contains affiliate links. Read my full disclosure.)
I grew up on the stories of the Depression as told in Reminisce Magazine (back when there was a Reminisce Extra). I lived vicariously through the World War II era tales in the books like We Pulled Together and Won! collected and published by Reiman Publications. I might not be able to quote you exact dates or battle locations, but I learned more about World War II from those stories than I ever learned in my school history books.
But I didn't develop this fascination with the World War II era on my own. It was my brother and guy cousins who fueled the fire. I loved reading the stories, but they loved acting them out. I played everything from Army Nurse to W.A.S.P., working alongside them to heal their imaginary battle wounds or fly to victory with them.
It was fun then. And of course, the good guys always won. My boys always came home.
But now, I read those same stories and I'm empathizing with the mothers and the sweethearts. Now, I watch the good old classic "Thirty Seconds Over Tokyo" or a modern-day like "Red Tails" and the sacrifices those soldiers and their families made seem so much more poignant. The tears blur my eyes and those men on the screen become the men in uniform in my own family, putting their lives at risk in service of town and country.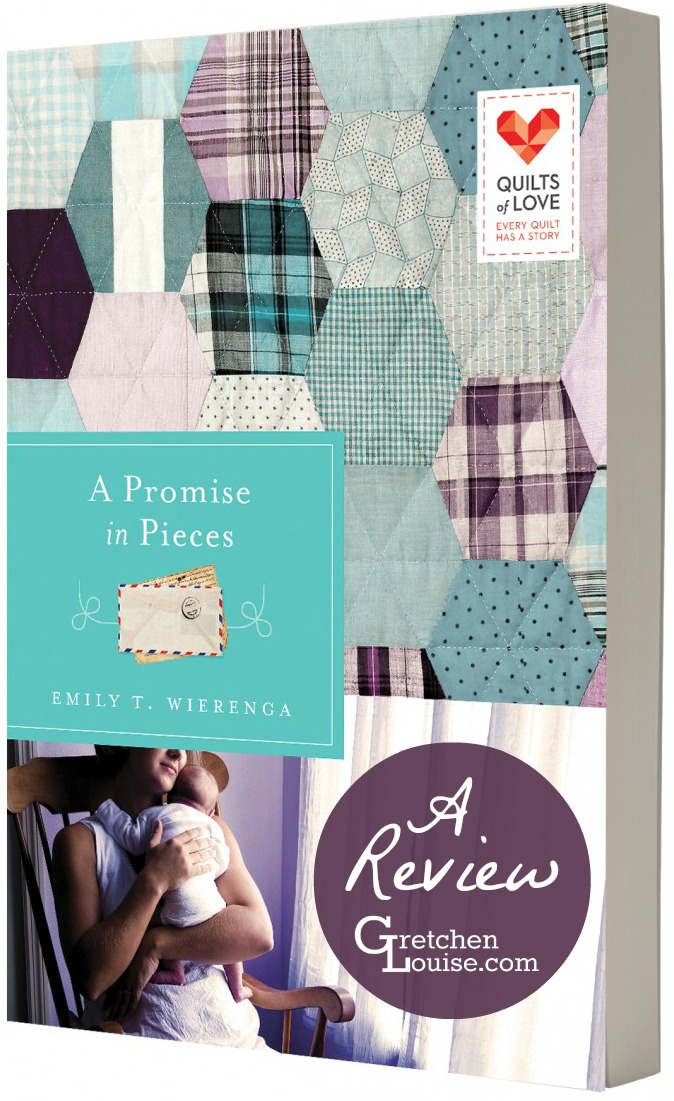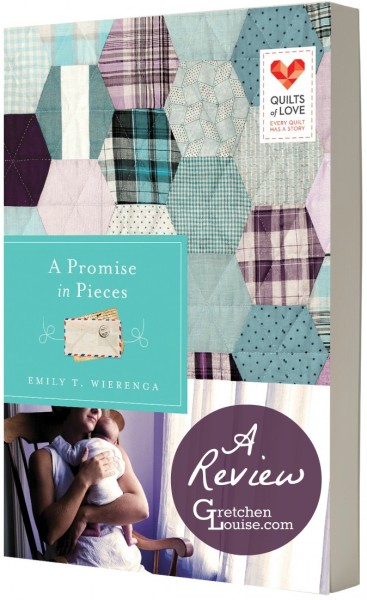 Maybe it is the soft spot in my heart for the World War II era. Maybe it is my love of a good story. But I cried all the way through Emily T. Wierenga's new book A Promise in Pieces. I knew Emily could weave words into poetic prose, but she can sure tell a good story as well.
I love the first person voice of A Promise in Pieces. I could do more than just empathize with Clara, the main character–I was living her story through her words. I felt her chagrin over being restricted to ridiculous rules as the daughter of a conservative, nonresistant pastor. I smelled the aromas that filled her with disgust in the nurse's boot camp. I cried with her at the bedside of a dying soldier. I agonized with her at the birth of the first child she delivered on her own as a midwife.
The only thing I didn't like about A Promise in Pieces was that it was so short. It left me hungry for more. I couldn't help but wishing Emily had developed the characters more–I felt like I was just barely meeting them when they were already leaving the story or aging many years and changing in character. Because not only can Emily tell a good story, but she can make her characters come to life on the pages. I just wished I'd had a chance to spend more time with them.
A Promise in Pieces left me in so many puddles of tears. Spanning decades and generations, the story will tug at the heartstrings of anyone who loves their family and a good story. Having played Army nurse as a child isn't required for reading the book, but if you did, you'll probably find even more tears watering the pages of your book or splashing off your Kindle screen.
Disclosure: I recieved a free ecopy of this book from NetGalley in exchange for an honest review.