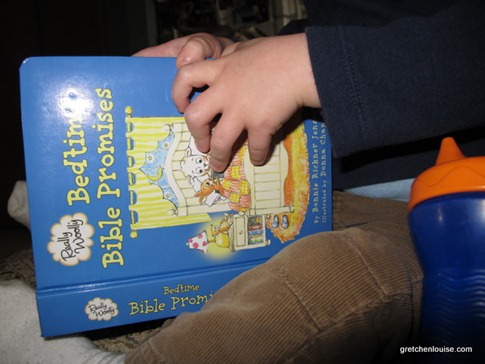 Maybe I'm prejudiced because my dad raised lambs and my mom collected sheep décor and figurines. But I don't think children's book illustrations get much cuter than DaySpring's "Really Woolly" pictures. The new Really Woolly Bedtime Bible Promises, published by Tommy Nelson, is no exception.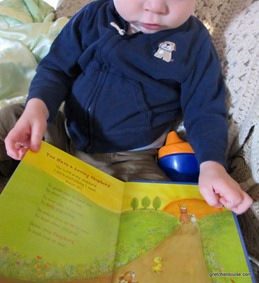 Filled with rhyming promises and reminders from "You Are Forgiven" to "You Have a Loving Shepherd", Really Woolly Bedtime Bible Promises makes for bedtime reading that even the littlest ones have an attention span for. My 16-month-old couldn't keep his hands off the bright pages of this board book—even if he was reading it upside-down most of the time! Each rhyme is paired with a verse of Scripture and a short prayer related to the promise. (Click here to preview some of the pages.)
Inside, outside, All around,
In the country, In the town.
God protects you Every day.
In every single Sort of way!
-Bonnie Rickner Jensen in Really Woolly Bedtime Bible Promises
Enter below using the Rafflecopter widget (or click through to visit if you're viewing it in an email or feed reader).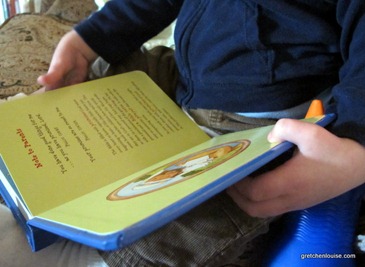 Don't miss the other giveaways: a digital copy of Rain for Roots' debut album and a devotional book from Tommy Nelson!
(Disclaimer: I received a free copy of Really Wooly Bedtime Bible Promises in exchange for a fair review.)