There is something about a book with a handle. It gives a little person instant ownership. And makes them feel all grown up to be carrying around a book that is all their very own.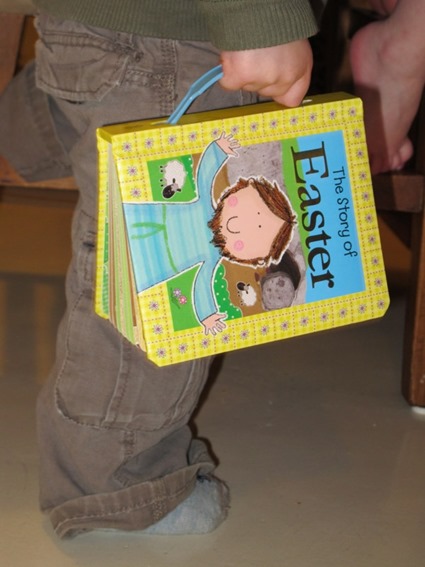 To our little man, every book is a "Bible." But this particular Bible of his really does have a Bible story in it: The Story of Easter.
In simple rhymes, the story of God's plan for salvation is told. From Christ's coming and ride on a donkey, to the Last Supper and His death on the cross, each scene is depicted in illustrations my little ones love.  And finally, the little book concludes with the good news that Jesus is alive.
It's a story I want our little man to own in every sense of the word:
And so, because of Jesus, when our lives are through,
we can live in heaven if we trust and love Him too.
Tommy Nelson publishers is giving one of you a copy of The Story of Easter!
Enter below via the Rafflecopter.
(Disclosure: I received a free copy in exchange for this review.)