WordPress Trackbacks and Pingbacks: 5 things you should know
Trackbacks and pingbacks are like a comment telling you that someone has linked to your blog within their own blog post or page. They can be handy—but they can also be annoying.
How you deal with them, or whether you want to deal with them at all, is up to you. Here are five things to know.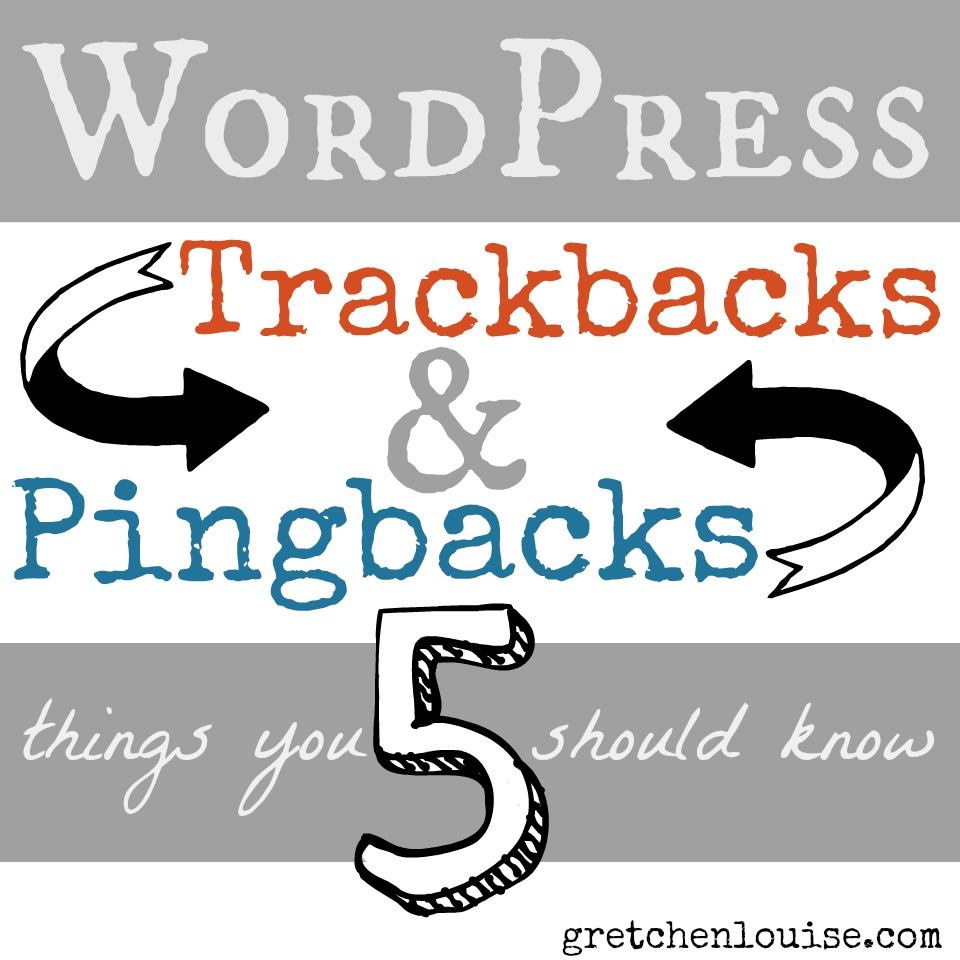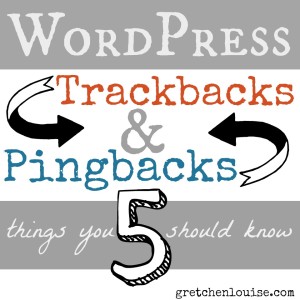 1. You automatically send pingbacks every time you link to another post.
WordPress automatically pings any other post or page you've linked to within a page or post, including your own site. Only the post title will be sent with the ping—no content.
Whether the other site chooses to approve your pingback, or even allows pingbacks, is up to them. But pingbacks lets other people know you are talking about their posts. See WordPress glossary: Pingback.
You can visit the edit screen to find which sites have already been pinged, or to manually send a trackback to a site.
Editing an old post may cause new pingbacks to go out. Install the WordPress Ping Optimizer plugin so that only one ping will be sent per article (keeps your site from appearing spammy).

You can turn off automatic pingbacks in Settings, Discussion by unchecking "Attempt to notify any blogs linked to from the article."
2. Other bloggers can choose to manually send trackbacks to your post.
Blogger users are probably familiar with the manual Trackback feature ("Create a link to this post"), though some WordPress themes also have that functionality in the comment section. With trackbacks, the title and an excerpt of the content is sent. However, unlike the pingback technology, there is no double checking to see if the site sending the trackback actually linked to you at all. They may just be fishing for a free link to their spam site. See the WordPress glossary: Trackbacks.
3. You don't have to approve pingbacks and trackbacks.
Often, pingbacks and trackbacks are spam. If it looks at all questionable, don't approve it. There is a lot of debate about whether approving pingbacks and trackbacks is good or bad for SEO, but approving a spammy one will always be bad.
However, many pingbacks and trackbacks are legitimate. Always follow the URL if you don't recognize the site. Then, depending on the post, you can decide whether you want other readers of the post to see the pingback or whether you'd rather trash it.
4. Trackbacks and pingbacks are a great way to discover content theft.
Trackbacks and pingbacks are actually a great way to discover someone is stealing or "scraping" your content. If you have other links to your own posts within your post, you may get a pingback from the scraper. Or if they are grabbing your content straight from your RSS feed and you're using a plugin like WordPress SEO by Yoast, your original post may get a pingback thanks to the RSS footer that says "this post was originally published on…" (Click here to find out what to do if someone steals your content.)
5. You can disable self pings or turn off trackbacks and pingbacks altogether.
If you're using great SEO practices, you are linking to your own posts within your new posts (they are called deep links or internal links). But this can bring an annoying flood of self pings into your comment section, and it's not the best way to show related posts. Use the plugin No Self Pings to eliminate this issue.
Or, if you want to turn off trackbacks and pingbacks altogether, go to Settings, Discussion, and uncheck "Allow link notifications from other blogs (pingbacks and trackbacks)."
Got more than 5 minutes?
Sometimes trackbacks and pingbacks mess up the comment count. If you're familiar with PHP, you can make sure WordPress only displays the comment count rather than including the trackbacks and pingbacks.