Babywearing: Not Just for Crunchy Moms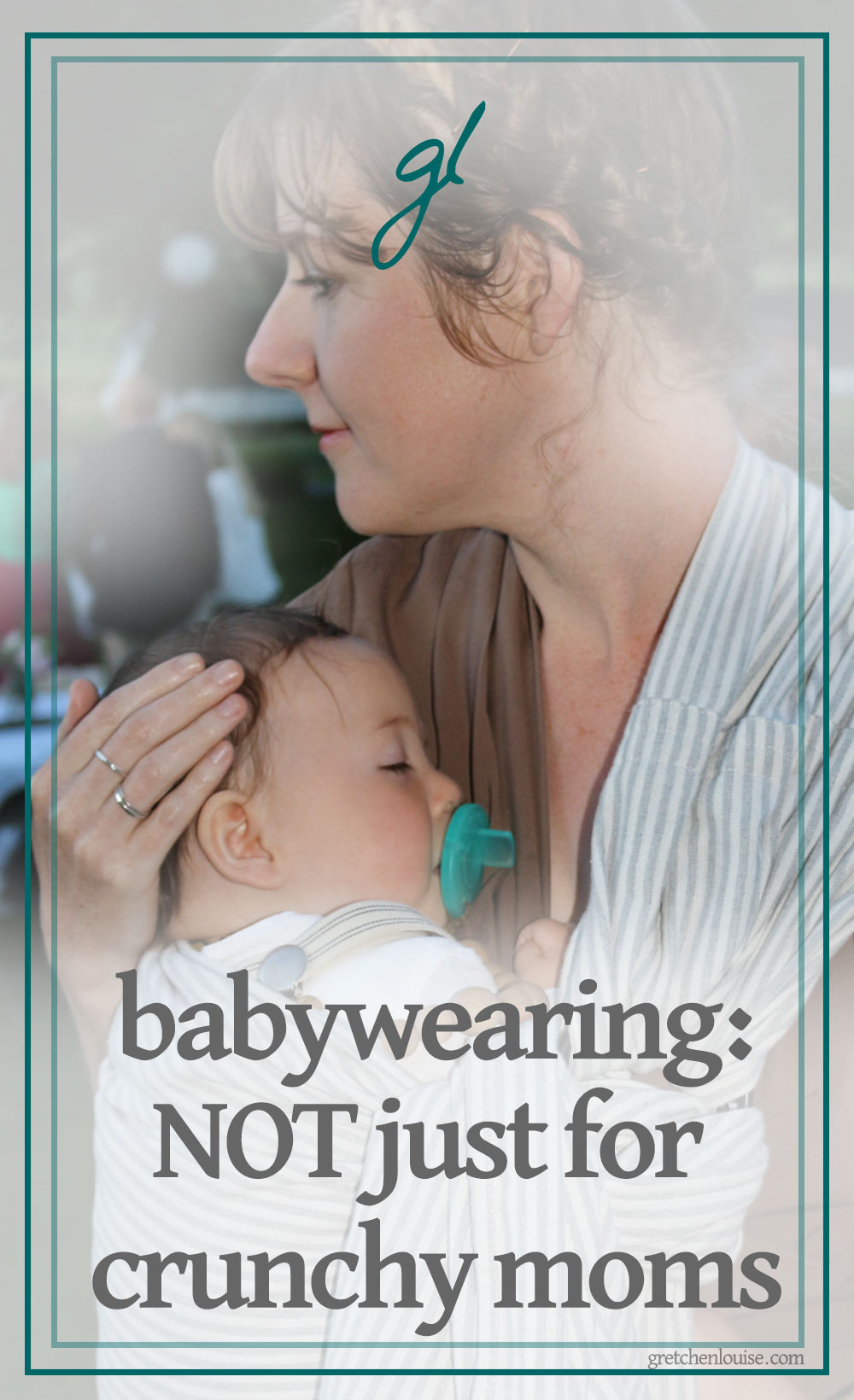 I thought babywearing was just for all-natural moms who practiced attachment parenting.
I loved being a mom. But I wasn't the stereotypical "crunchy mama". I breastfed as long as I could but I didn't do home births. I made my own baby food but I used rice cereal sometimes, too. I would often fall asleep nursing a baby but we didn't exclusively cosleep. We grew organic vegetables but we didn't eat exclusively organic.
I assumed that my lack of total crunchiness precluded me from babywearing.
I couldn't have been more wrong.
I learned that babywearing transcends cultures and parenting styles. Babywearing is for every mom and dad (aunts and uncles, grandparents and babysitters, too!); it adapts to every family's needs.
Here's why babywearing isn't just for crunchy folk.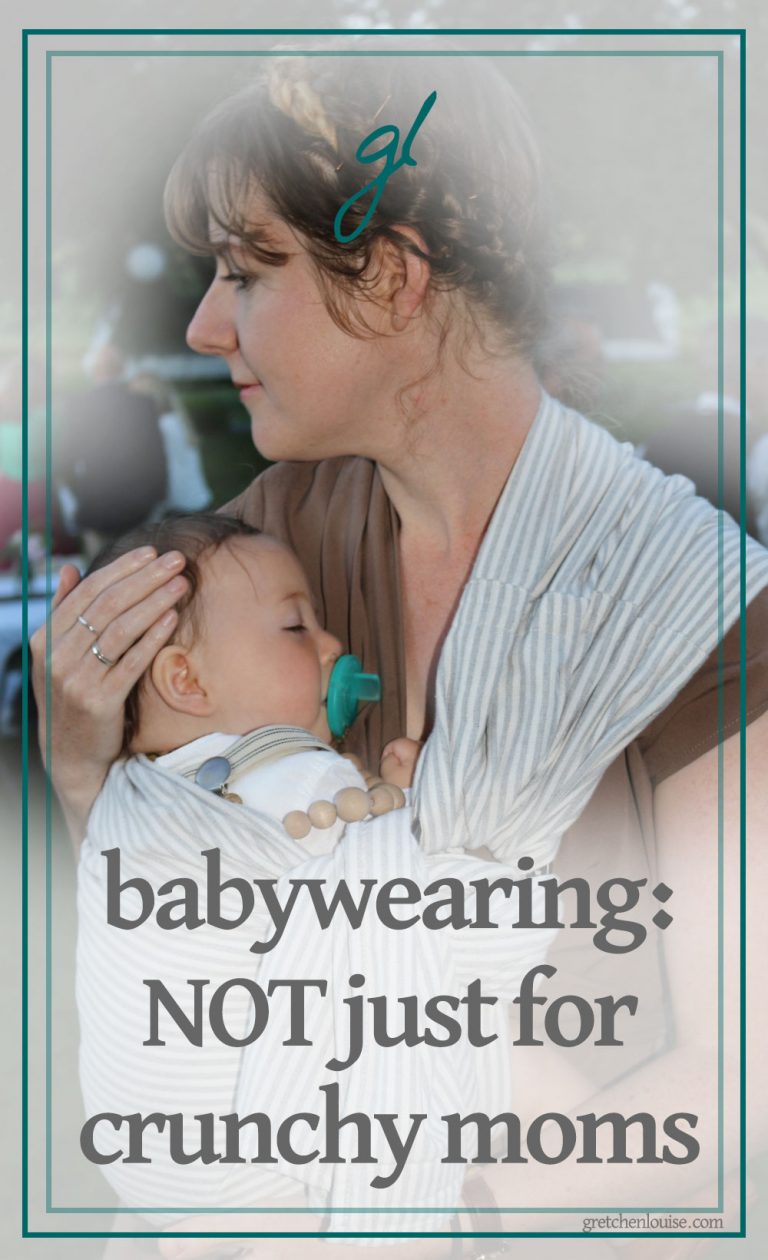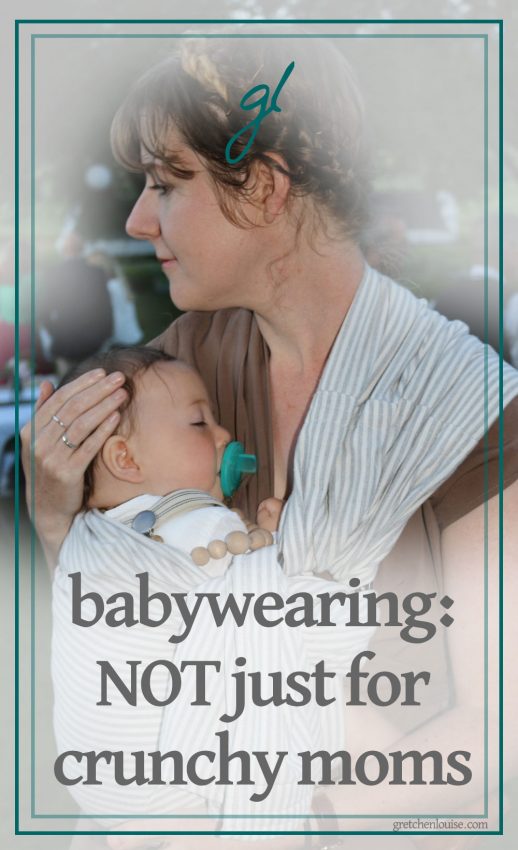 (And if you're still trying to figure out what crunchy means in this context, let me help you out. It's derived from the crunchiness of granola. In other words, crunchy mommas are the granola making, all natural, organic type. And the only part of me that qualified was my Birkenstock sandals. Well, and I did make granola that one time since I've been married.)
1. Babywearing is an age-old tradition.
I have to laugh sometimes at the comments people make on my wrap or sling: "They have such fancy contraptions for babies these days." In reality, babywearing has been around in other cultures for thousands of years. There's nothing new about the practice of babywearing except that it is seeing a resurgence here in the states (after we rejected it for several decades in favor of contraptions like swings and strollers). Babywearing is part of the way women have mothered for generations; it stands the test of time and fits in every culture.
2. Babywearing is not exclusive to any one parenting style.
Babywearing is a tool suited to all styles of mothering. How much you babywear may be influenced your parenting philosophy. But just because babywearing aids in bonding and attachment does not mean it is exclusive to a Dr. Sears attachment parenting method. All babies need to be held and loved, and all parents need to have their hands free at times to do other things besides just holding their little ones, as sweet as those snuggles are. Babywearing aids any parent, allowing them to parent–regardless of how they parent–while fulfilling other responsibilities.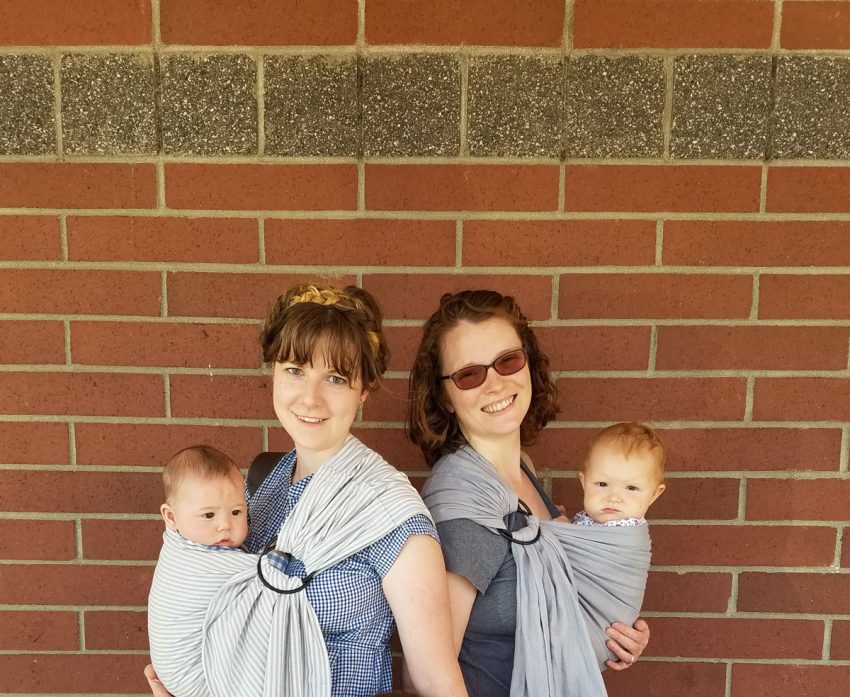 3. Babywearing doesn't mean your baby will only sleep in the carrier.
I was afraid that my babies would never sleep in their own bed if I started babywearing. But that's kind of like thinking that your baby will never nap on their own if they once drift off to sleep while you're snuggling them. Just because your baby loves to be worn doesn't mean they won't fall asleep in their own bed.
4. Babywearing adapts to your needs.
You may be the mom who wears her baby for convenience and safety when out and about but never uses the carrier at home. You may have a baby with reflux issues who needs to be held upright for thirty minutes after every feeding and find that babywearing is a lifesaver for you. Just because you babywear doesn't mean you will babywear all day every day.
5. Baby carriers come in all styles.
Nowhere is the diversity in babywearing mommas more evident than in carrier styles, fabrics, patterns, and colors. From silk to linen, chambray to canvas, carriers come in every color of the rainbow–sometimes every color in the same wrap! There's the tie dyed look and the formal black look. There's a wrap for every occasion, a sling for every mom or dad. Whether you're a hippie momma or an professional business executive, matron of honor for the day or a movie star, there's a baby carrier to suit your style–I guarantee.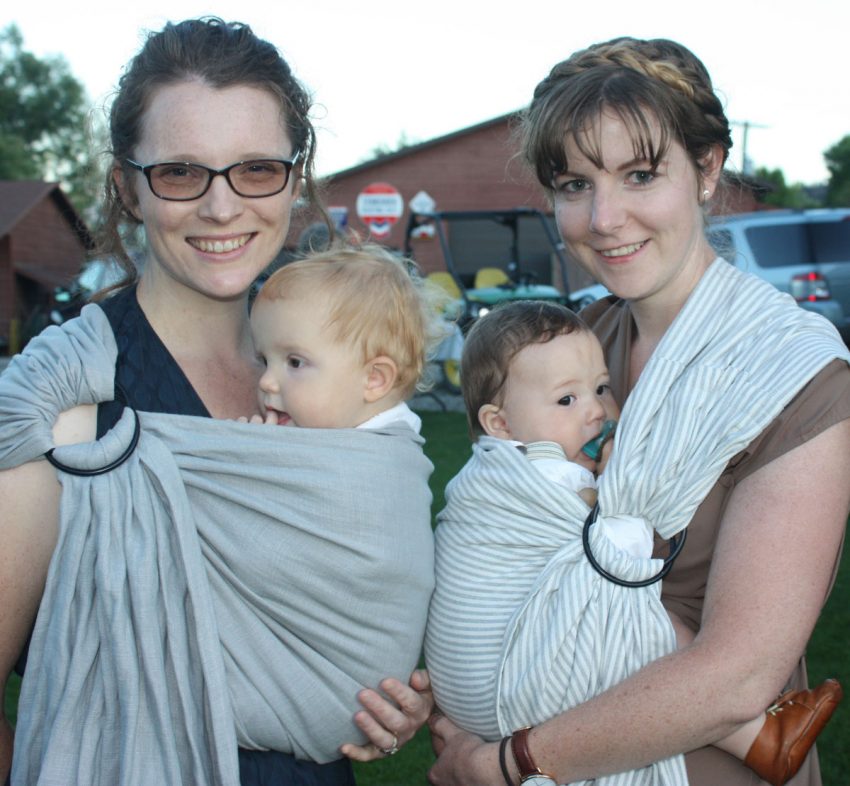 My parenting styles have changed with the years. I don't watch the clock anymore for naptimes and mealtimes; it's instinctive now. I'm cherishing these fleeting years a bit more with my fourth than I had time to with my first. I know the coming years will bring even more learning and growing. I'm just glad I learned before my babies were all grown that babywearing is for all moms, not just crunchy ones.
In celebration of International Babywearing Week 2016, I'll be sharing a few new babywearing posts here on my blog this weekend. For more babywearing fun, be sure to visit last year's For the Love of Babywearing series.