how to make your favorite book a bestseller
(This post contains affiliate links. Read my full disclosure.)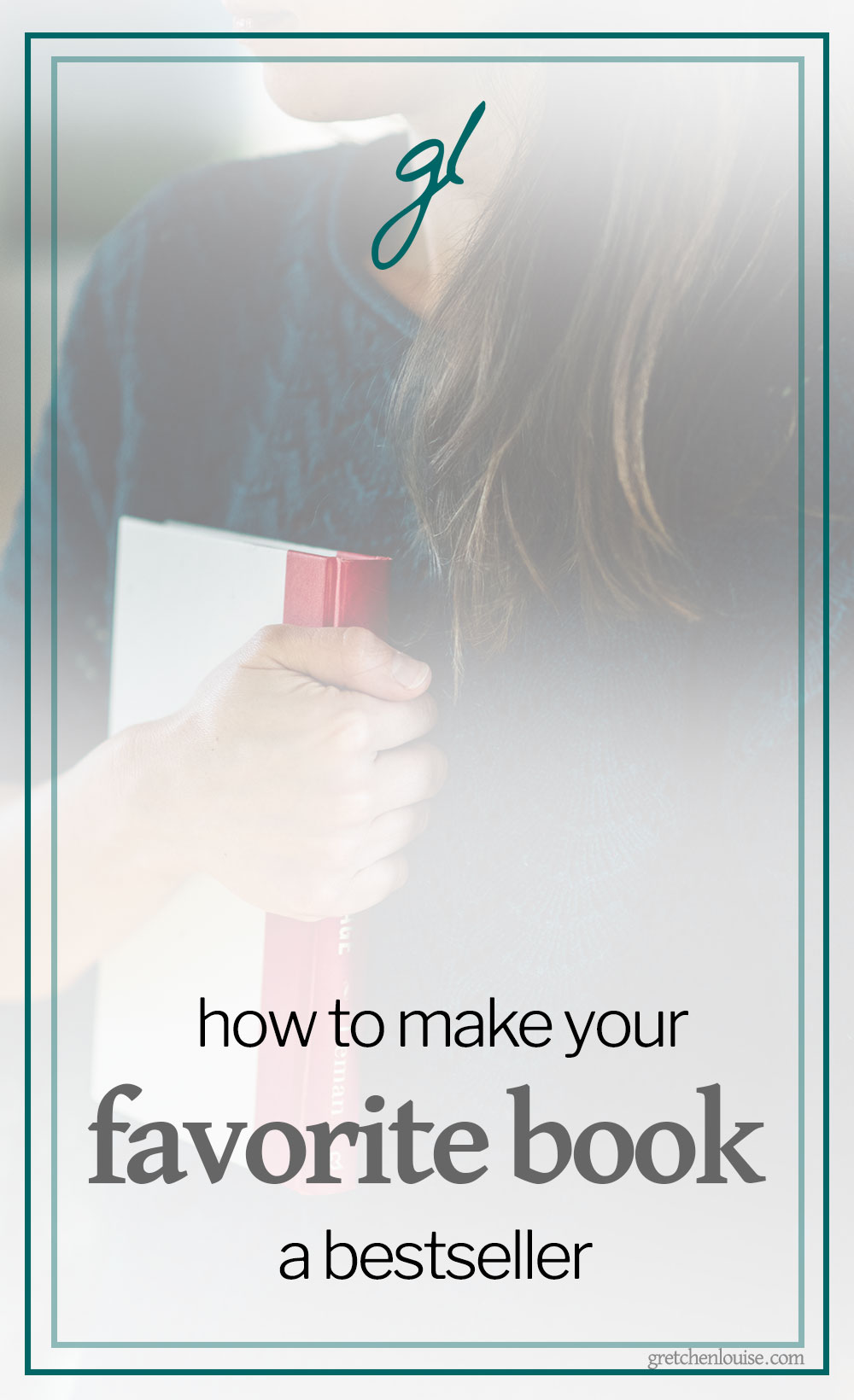 The debut novel had a beautiful cover. But the title tricked me into thinking it was another of those dime-a-dozen Jane Austen spin-offs that I saw every time I went to Hallmark. Emma is inimitable–why would I want to read anyone's attempt?
But then my friends started talking about this new book by Katherine Reay. And I discovered it was not a Jane Austen retelling at all, but an epistolary novel inspired by Jean Webster's classic Daddy-Long-Legs.
I finally read Dear Mr. Knightley. And then I read it again. It immediately earned a spot on my list of all-time favorite books. Whenever someone who likes old books is looking for something new to read, I recommend Dear Mr. Knightley. Katherine Reay makes the most lovely literary references without it feeling over-done. Her books are a delight.
Without my friends constantly talking about her first book, I would have missed out on every one of Katherine Reay's delightful titles.
Do you know a debut author who is launching their first book? Are you friends with an author who could use some help marketing their books? Do you have a favorite book that needs a nudge towards the bestseller lists?
In my parents' and grandparents' era, it was the reputation of the publisher or a well-known author's name that shoppers relied on when choosing books to buy. But today? The power of personal recommendation is in the hands of the readers.
You and I are the best advertisement for the books we read.
You don't need to be a blogger to spread the word about your new favorite read. You don't have to curate a carefully planned #bookstagram feed to share shots of your best-loved books. Genuine endorsements and heartfelt reviews are what make the most powerful book recommendations. And there's an innate joy that comes from sharing good books with friends.
"When you give someone a book, you don't give him just paper, ink, and glue, you give him the possibility of a whole new world."
(Christopher Morley)

How can you best help out your author friends? How can you create a buzz about your favorite books? Here are twelve time-tested, author-approved ways to promote your favorite books via word of mouth.
1. Leave a star rating.
It doesn't matter whether you give it three stars, four, or five–just give it a rating. When you've stayed up way too late to finish that Kindle book, you may not have the words to leave even a two sentence review. But it only takes a tap to leave a star rating before you turn off your device for the night. Easy as can be!
2. Review it wherever you buy books.
Your Amazon review only has to be a few words long. Taking the time to compose a two or three sentence review could go a long way towards selling more copies of your favorite book! But Amazon isn't the only place you can leave a consumer review. If you shop on Barnes and Noble, Google Play, Apple Books, Kobo Books, or CBD, leave a review there instead. If you are buying books there, so are others who will want to read your review. (Leaving a review on the consumer site where you purchased the book will often mark your review as a "verified purchase" lending more credibility to your review.)
"The things I want to know are in books; my best friend is the man who'll git me a book I ain't read."
(Abraham Lincoln, The Lincoln Treasury)
3. Loan the book to your friends after you've finished it.
Pass it around. Take the book to mom's group, church, or co-op and–after raving about it a bit–ask if anyone would like to borrow it. Your enthusiasm to share the book will get more people talking about it and wanting to buy their own copies.
Just because you usually read ebooks doesn't mean you can't share the book love. Two major retailers allow you to loan out each digital title once–for fourteen days:
"There is a simple rule: practice a kind of generous selfishness. Give a book to a friend, but don't lend it, because you will never get it back."
(James Wood)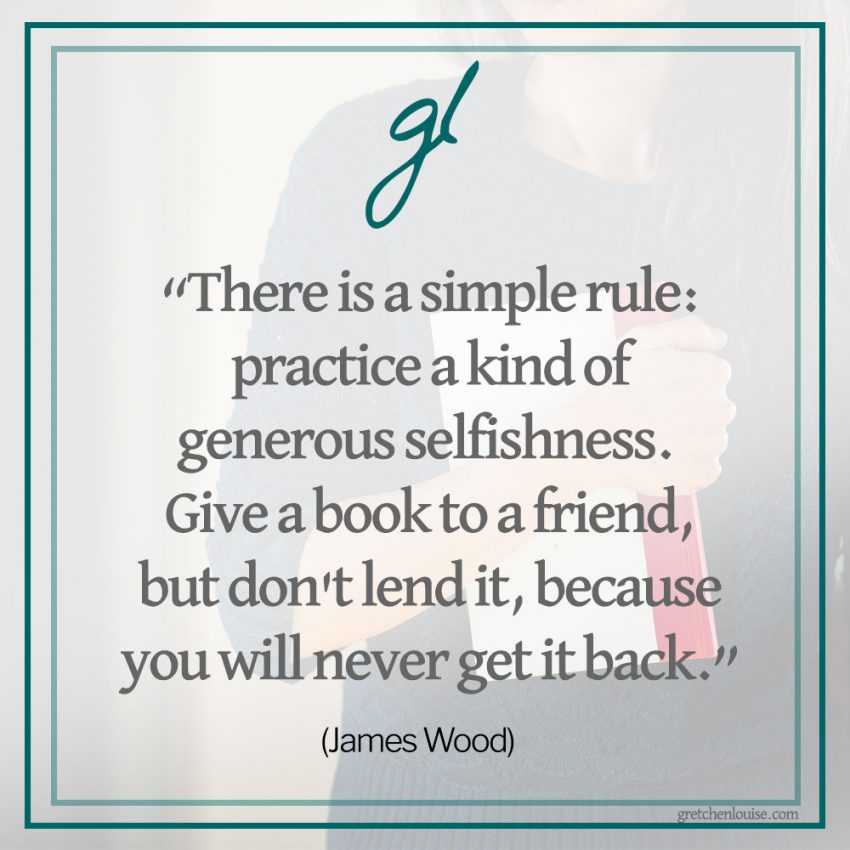 4. Share a link to the book on social media.
This is especially effective when there's a new release, a sale on the book title, or a Kindle freebie. The more people share the same link, the more likely Facebook will be to show the posts in your friend's feeds. Some may scroll on past when one person mentions a book, but when everyone is talking about it and sharing the link, people are a lot more likely to click.
"When I get hold of a book I particularly admire, I am so enthusiastic that I loan it to someone who never brings it back."
(Edgar Watson Howe)
5. Post a picture of the book on social media.
You don't have to have a #bookstagram perfect flatlay to post pictures of your favorite books on social media. Sometimes the best recommendations come from unstaged shots that simply say, "I love this book!"
If you're reading an ebook, you can take a screenshot of the cover. Or you can get really creative and open the book's cover or title page on your device, then grab another device and take a picture.
6. Share a quote from the book on social media.
Those little nuggets you underlined, highlighted, marked with a Book Dart, or copied into your reading journal may be just the thing to convince your friends they need to read the book, too. Occasionally sharing a brief quotation from your favorite book is a great way to share the wealth.
"You are not done with a book until you pass it to another reader."
(Donalyn Miller)
7. Add the book on Goodreads.
Goodreads is a book lover's social media platform: it's made for talking about books and only books. Follow your favorite authors on Goodreads. Rate and review their books on Goodreads (your reviews will show first when your friends look at the book!). And then, when you've mastered the basics:
Highlight and share your favorite quotes from the book (it may generate some great discussion about the book and even entice your followers to read it).
Recommend the book to your friends on Goodreads (it usually works better to send hand-picked recommendations to select friends rather than spamming all your Goodreads friends with the same recommendation).
Find an appropriate List and vote for their book to be added to it.
(Did you know? Book Depository doesn't have its own review system, but displays Goodreads ratings on each book listing.)
"A book is a gift you can open again and again."
(Garrison Keillor)
8. Give the book as a gift.
If you love something, you'll share it with your friends. If you love your friends, you'll give them books as gifts. And if you love your author friends, you'll choose their books first when buying gifts. Giving the gift of a favorite book is sharing a piece of yourself with your friend.
Looking for a last-minute gift? Gifting ebooks makes for easy last-minute shopping, as long as you know what kind of device your friend uses to read ebooks. Gift an ebook straight to any email address, with the option to schedule the delivery on their special day. (Most services allow users to return a gifted book for credit if it's a duplicate in their library.)
"Do give books – religious or otherwise – for Christmas. They're never fattening, seldom sinful, and permanently personal."
(Lenore Hershey)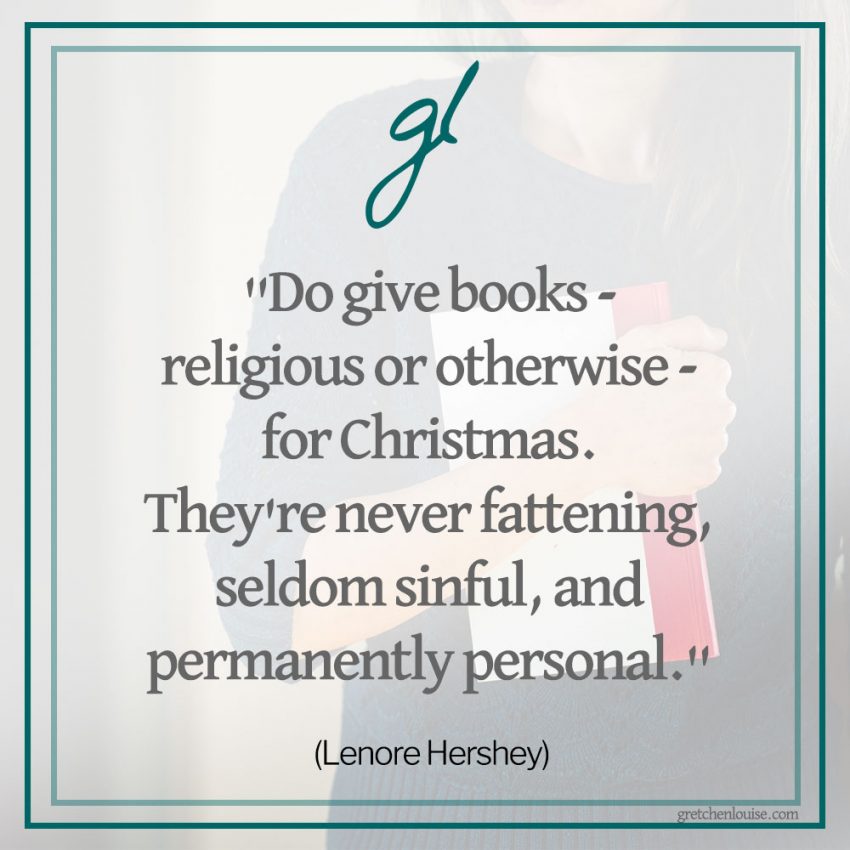 9. Suggest the book at your local or online book club.
If a whole book club decides to read a book, guess what? That means almost everyone in the book club will buy a copy! If you're part of a book club–locally or online–give a plug for discussing your favorite book as a group.
10. Ask your local bookstore to carry the book.
Bookstores want to stock books their clientele enjoy. While they may not always order inventory of a book the first time it's suggested, they might if you're the second or third person who has mentioned the title. Most bookstores have a "local authors" section — if your author friend is local, that's the perfect opening for recommending their book be added to the store's shelves.
"A good reader should always have two books with him: one to read, the other one to lend."
(Gabrielle Dubois)
11. Request that your local library order a copy of the book.
Most libraries have dedicated budgets for patron-requested books. It doesn't hurt to ask! (There may even be an online suggestion form.) If the library decides not to order the book, you can always consider donating a copy. Either way, tell your local friends to check out the book at the local library (especially if you've already loaned out your copies!).
"I hate lending, or borrowing—if you want me to read a book, tell me about it, or buy me a copy outright. Your loaned edition sits in my house like a real grievance. And in lieu of lending books, I buy extra copies of those I want to give away, which gives me the added pleasure of buying books I love again and again."
(Jonathan Lethem)
12. Like and share the author's social media posts.
The single most important way you can help your favorite author's Facebook page or Instagram profile to succeed is to like, share, and comment on their posts. The more fan/follower interaction there is with a page or profile's posts, the more the social media platform will show their posts to others. Share their posts when appropriate. Mention or tag them in your posts about their books. Help them beat the social media algorithms by being a superfan.
"As a writer, you have control of the words you put on the page. But once that manuscript leaves your hand, you give control to the reader…"
(Nicholas Meyer, film writer, producer, director, and novelist,
quoted in Basics Film-Making 03: Directing Fiction by Robert Edgar)
How has word of mouth influenced your book buying?
More ideas from around the web:
(originally published in 2012; edited from the archives)
Photography: JenniMarie Photography