Cancer—a gift? Ken and Joni (Eareckson) Tada firmly believe so. And as they let you look in on their story, you'll find yourself realizing why. Because God used Joni's cancer to bring them closer together as a couple than anything else. And when you're talking about a couple who has now been married more than thirty years, and dealt daily with the effects of quadriplegia while ministering worldwide—that's saying a lot. A lot about the power of our God, as Joni and Ken would both be quick to remind us.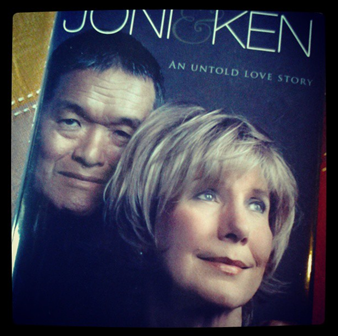 When I picked up Joni & Ken: An Untold Love Story, I couldn't put it down. It was then I realized that it was the first I'd actually read of Joni's books, even though I've seen the movie and been familiar with her story and her voice on the radio for as long as I can remember. But I confess, I'd always had a bit of a stigma about Joni in my mind. Perhaps because hers was always the story that's held up as an example for the complaining teenager. Perhaps just because as a human I shy away from anything that will bring me face to face with suffering that's greater than my own.
But Joni and Ken don't want anyone to have a false impression about them. They are so very real as they share their story, their frequent frustration with each other and with Joni's disability, and the resulting years of distance in their friendship and marriage. There's no stigma left when you finish Joni & Ken, only awe at God's transforming power. Awe—and a new perspective on your own marriage.
Disclosure: I receive a free copy of this book from BookSneeze and NetGalley in exchange for my honest review.