(This post contains affiliate links. Read my full disclosure.)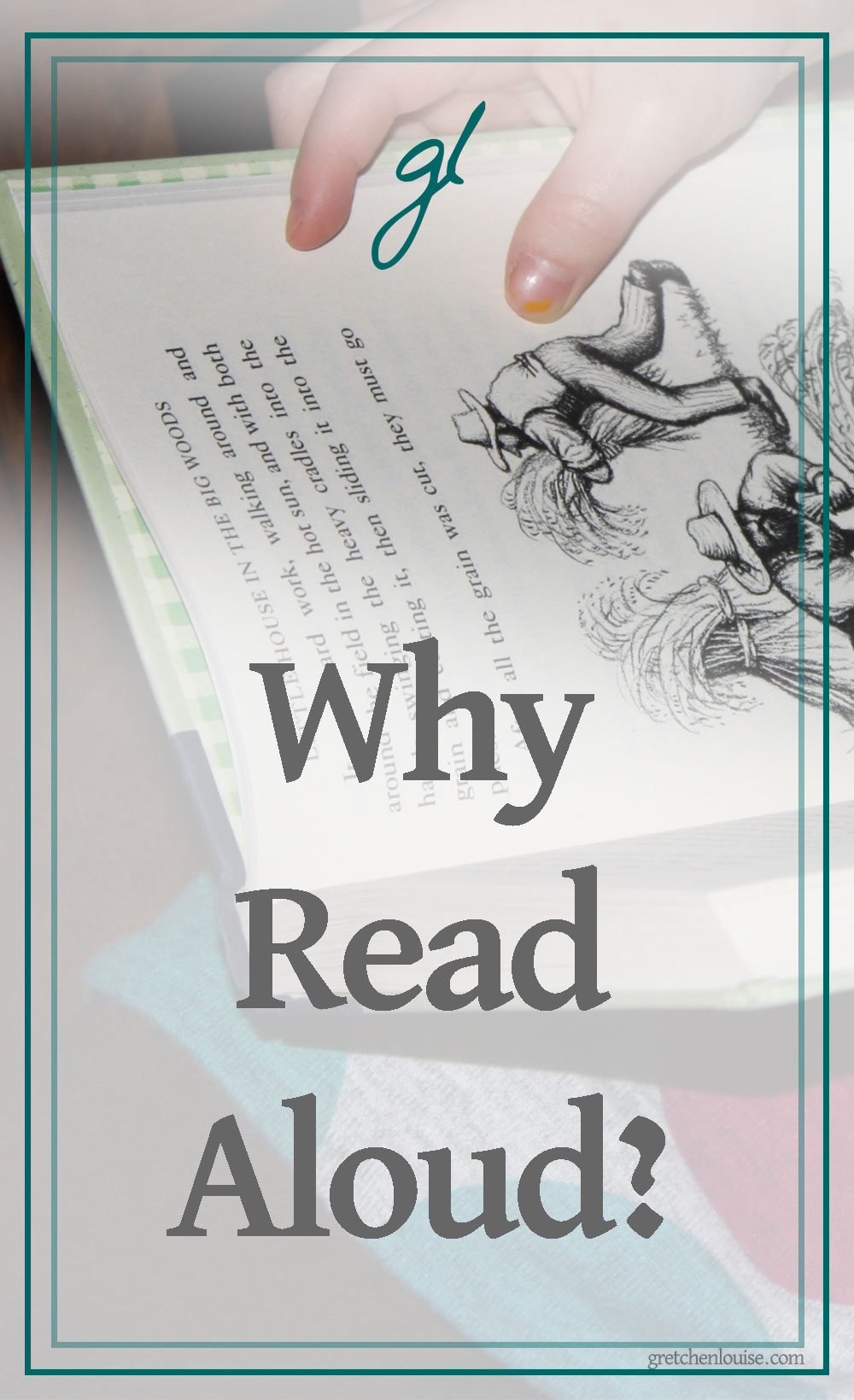 I had always assumed that a good reader would naturally make a good writer.
Not necessarily, according to Andrew Pudewa of the Institute for Excellence in Writing.
Andrew Pudewa believes that the fundamental requisite for being an excellent communicator is listening to quality literature being read aloud.
Why Reading Aloud Makes Good Writers
What do we do when we're reading silently? We speed read. We skip over the words we don't know. We hardly pay attention to the articles or pronouns.
But when we read aloud — or listen to something being read aloud — we absorb the sentence structure, the syntax, and the verbs. And the more we listen to the language patterns, the more our brain memorizes the form, creating mental templates of excellent writing. We're building what Andrew Pudewa calls a "rich database of reliably correct and sophisticated language patterns."
Why We Should Read Aloud to Children of All Ages
Andrew Pudewa encourages parents to read aloud to their children as much as possible (at least two hours per day), at a level slightly above the oldest student's reading ability ("decoding skills", he calls it). "Understanding is highly overrated," says Pudewa; "you're building syntax."
It is amazing what they pick up. We were given the Radio Theatre editions of The Lion, The Witch and The Wardrobe and Little Women when our oldest was four. We listened in amazement as our daughter's vocabulary grew exponentially each time she heard the familiar stories again. As our children grow, so does their love for good literature, as well as their verbal dictionary!
But reading aloud is not just for parents of young children. "We usually stop reading aloud when they most desperately need us to continue," says Andrew Pudewa. Too often, we stop reading aloud to our children once they can read on their own, which is just when they can learn and absorb more than ever.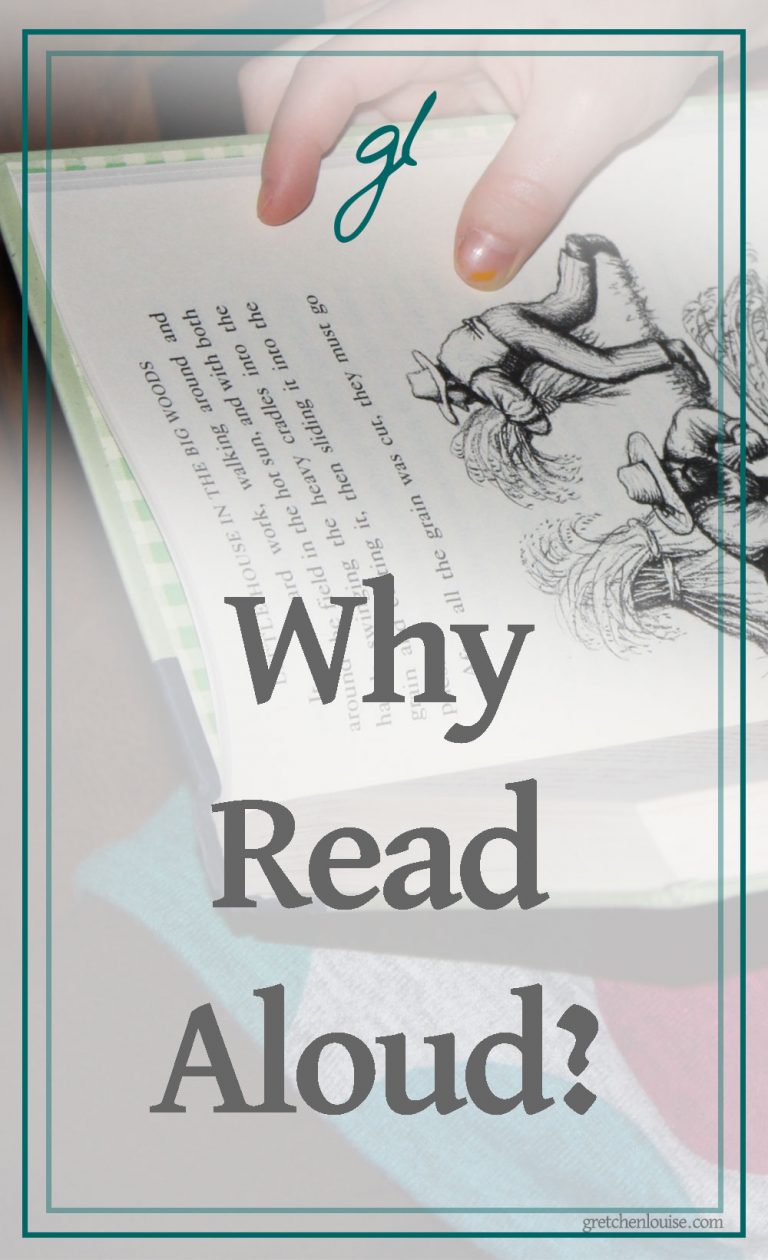 The Read-Aloud Revival
My husband grew up in a home that ran on solar power. A central feature in his childhood memories is playing on the living room floor, by the light of a gas lamp, while his dad read aloud to the whole family. From Ralph Moody's Little Britches series to every one of Gene Stratton Porter's vintage works, my husband grew up with a sincere appreciation for the classics. And it's a family tradition we're working hard to preserve and pass on to this next generation.
Homeschool mom Sarah Mackenzie also believes in the power of reading aloud. In 2014, she started a podcast called Read-Aloud Revival, where she shares her passion for helping parents shape their family culture around a shared love for reading. Through her podcast conversations and webinars with educators and experts like Andrew Pudewa and Adam Andrews, Sarah is equipping families around the world with the knowledge of why it is so important to read aloud. The Read-Aloud Revival podcast provides parents with the inspiration and the tools for instilling our children with a love of literature. Sarah even provides challenges to help you create a read-aloud habit in just five minutes a day.
How Audiobooks Can Supplement Reading Aloud
Not every family has a schedule conducive to reading aloud for hours on end each day. And not all parents love to read aloud (in fact, some downright hate it). But don't give up hope on nurturing a new generation of bookworms just because you don't have the hours in your day. Both Andrew Pudewa and Sarah Mackenzie endorse quality audiobooks as an ideal way to expand your children's literary horizons beyond read aloud time. From Audible to Radio Theatre, and with resources like Loyal Books and OverDrive, today's options for audiobooks are affordable (if not free!) and nearly unlimited.
Nothing can replace storytime with dad or mom. But the way the whole family enjoys an audiobook together on a road trip can come close. Whether reading aloud or listening to audiobooks, it's all about creating a family culture centered around a love of good literature while fostering imagination and inspiring a "storyformed" life for the next generation.
What are you reading aloud today in honor of World Read Aloud Day?
Read-Aloud Resources
Related:
How to Stimulate Your Child's Brain Development by Susan Chrisman