Recipe for a Good Cookbook
Flipping through a new cookbook, just glancing at the pictures can make your mouth start to water. But before you pay for the cookbook based on salivary appeal alone, take a second look, and see if you can actually make the recipes included. Is it so gourmet that it calls for ingredients that aren't in your cupboard, let alone in your food budget? Or is it so modernized that it calls for boxes and cans and packages, instead of from-scratch ingredients?
Here's a recipe for a good old-fashioned cookbook; the kind you'll reference for the rest of your life…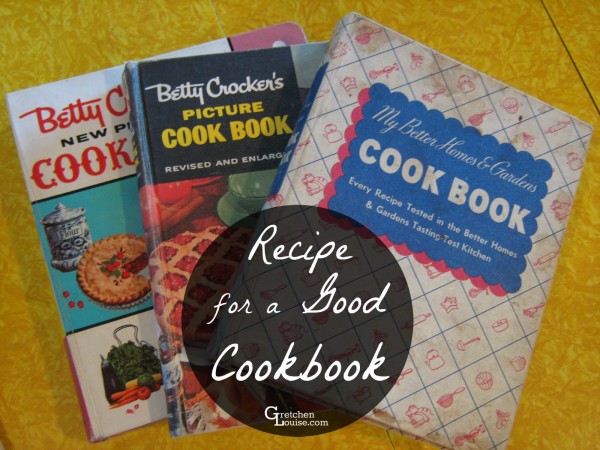 Turn to the index, and find a recipe for spaghetti. If it calls for a 16-ounce jar of spaghetti sauce, don't even give it a second look. If it tells you how to simmer your own spaghetti sauce, the cookbook may have some promise.
Next, look up minestrone soup. If it calls for a 15-ounce can of red kidney beans, drained and rinsed, forget it. If it tells you the proper dried measurements for soaking, rinsing, and cooking your own kidney beans and chickpeas, you're onto something.
Finally, sniff your way through the pages to pumpkin pie. If it calls for a can of pumpkin, it still fails the test. If it tells you how many cups of pureed pumpkin to use, it's a good cookbook. If it mentions substituting winter squash as well, you've really got a winner.
Anyone can open a can of beans in the interest of speed, or follow the recipe off the can of store bought pumpkin. But only a good cook can substitute the perfect from-scratch with-plenty-of-garlic spaghetti sauce when the recipe just calls for a 16-ounce jar. And every gardener knows that squash pie is better than pumpkin any day.