What makes you strong and powerful? (a book review from my daughter)
(This post contains affiliate links. Read my full disclosure.)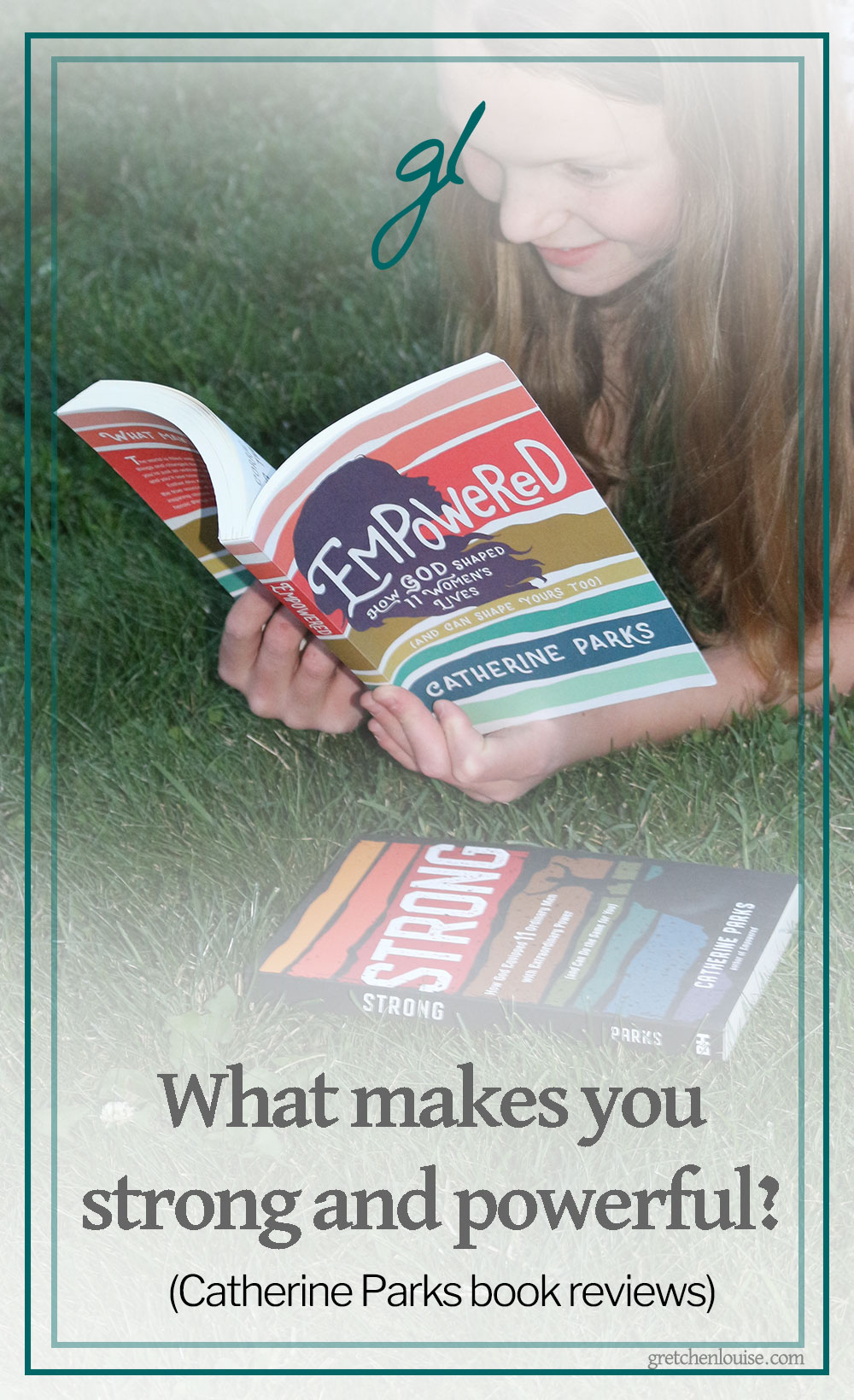 Empowered contains the stories of eleven women whose lives were shaped by God. Catherine Parks tells each one's story in an original and enlightening way.
The word "empower" is a magnificent verb meaning "to give power or authority to."
Catherine Parks explains in the introduction to Empowered: How God Shaped 11 Women's Lives (And Can Shape Yours Too):
"…God daily gives us the power we need to reflect His glory, to love Him, and to love others, just as He did for all the women in this book… Loving God and others means standing up for justice, being selfless, using our gifts, and many other things. But the power to do those things comes from God, not from our own strength. We won't ever do these things perfectly, but the good news is that God forgives and uses imperfect people!"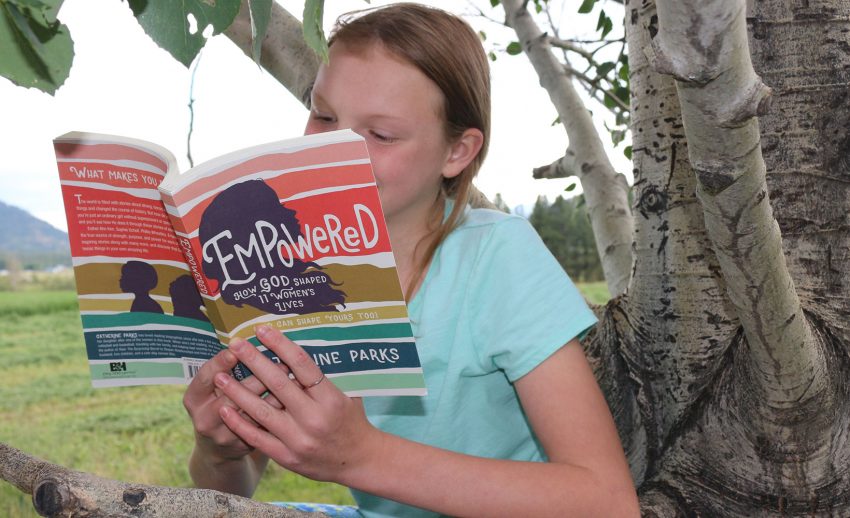 One of the women featured in Empowered is Joni Eareckson Tada. When Joni was seventeen years old, she dove into Chesapeake Bay and hit her head, which paralyzed her arms, legs, and torso. After many surgeries and much recovery time, Joni became a famous artist and has written over forty-five books. Her first book, Joni: An Unforgettable Story, has been translated into fifty languages. Joni is known for using her mouth to hold her pen, pencil, and paintbrush! She has a ministry called Joni and Friends which provides wheelchairs for people who can't afford them.
"I saw that my injury was not a tragedy but a gift God was using to help me conform to the image of Christ, something that would mean my ultimate satisfaction, happiness—even joy."

(Joni Eareckson Tada)
Joni is my favorite character profiled in Empowered! I'd never even heard of some of the other women featured in this book; it was informative and inspiring. I heartily recommend Empowered (it is now my second favorite book, my favorite being Battle Cry by Jordyn Glaser). Similar books I've also enjoyed are 100 Extraordinary Stories for Courageous Girls by Jean Fisher and the series Gutsy Girls: Strong Christian Women Who Impacted the World by Amy Sullivan.
(By the way, moms ought to be included in Empowered; they are the best ever!)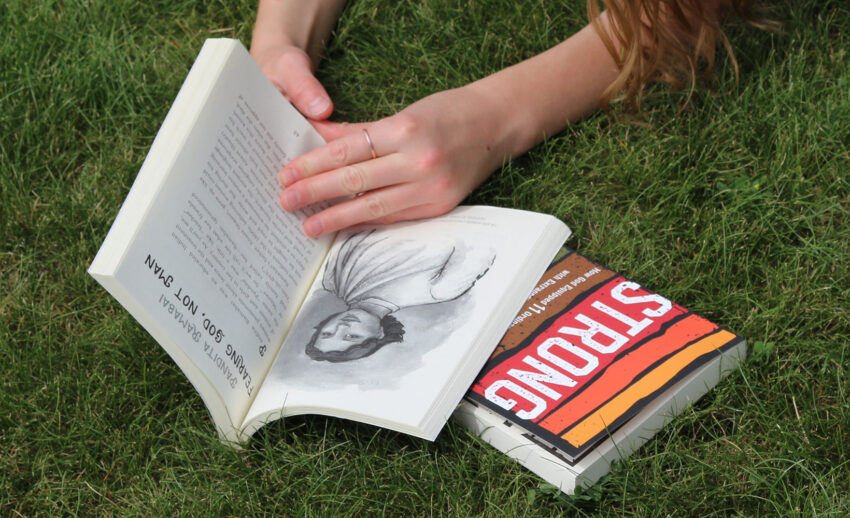 Strong is a companion book to Empowered. Catherine Parks tells the stories of eleven men and how God equipped them with extraordinary power.
The word "strong" is an awesome adjective meaning "well established" or "firm," as in "strong beliefs."
In the introduction to Strong: How God Equipped 11 Ordinary Men with Extraordinary Power (and Can Do the Same for You), Catherine Parks describes true strength:
"This is a different view of strength… This strength comes from outside of ourselves—from God… This strength helps us to do the things God has planned for us, hanging in there and being patient even when things are hard. The purpose of our lives isn't to prove how strong we are; it's to show His strength."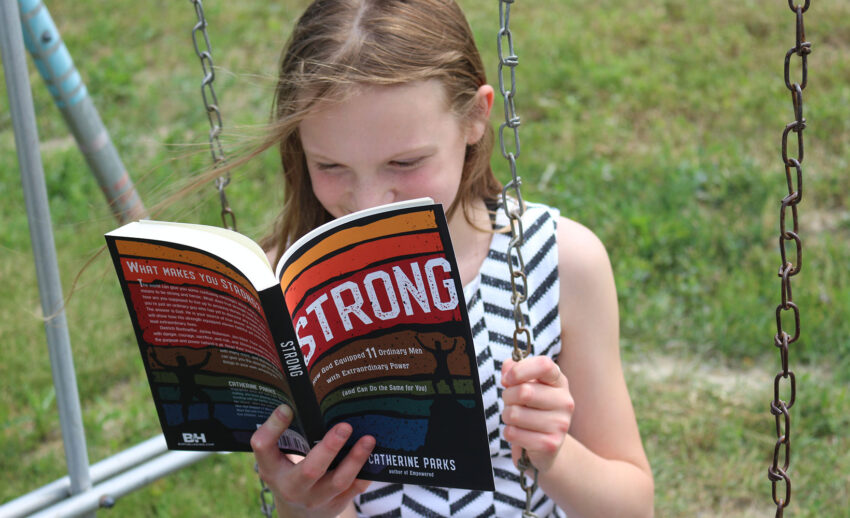 Eric Liddell is my favorite guy featured in Strong. He was born in China in 1906, the child of Scottish missionaries. Eric grew up to be known as a master of the racetrack and a devout Christian. He won many awards and even two Olympic medals. He gave most of his prizes away to friends.
"Every Christian should live a God-guided life. If you are not guided by God, you will be guided by something else."

(Eric Liddell)
Strong was a great introduction to some awesome heroes of the faith. It was a very motivating book!
(Dads ought to be included in Strong 'cause they're so cool!)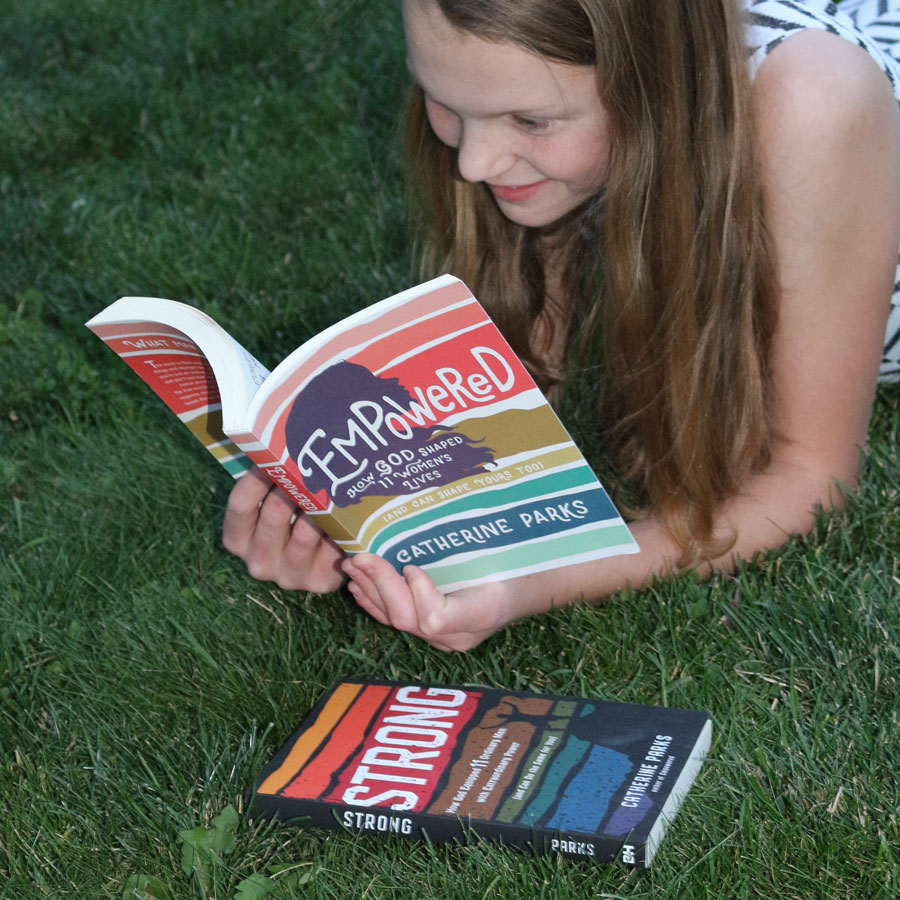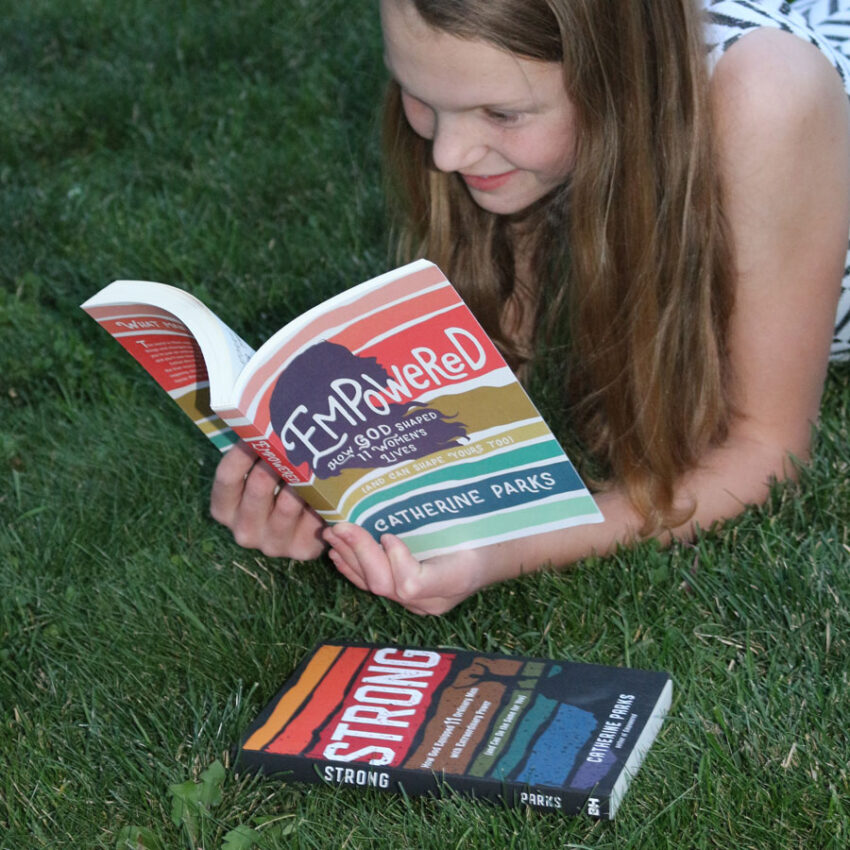 ---
Disclosure from Mom: Thanks to B&H Publishing for the review copies of Empowered and Strong.