shouting God's battle cry through the hard things in life
(This post contains affiliate links. Read my full disclosure.)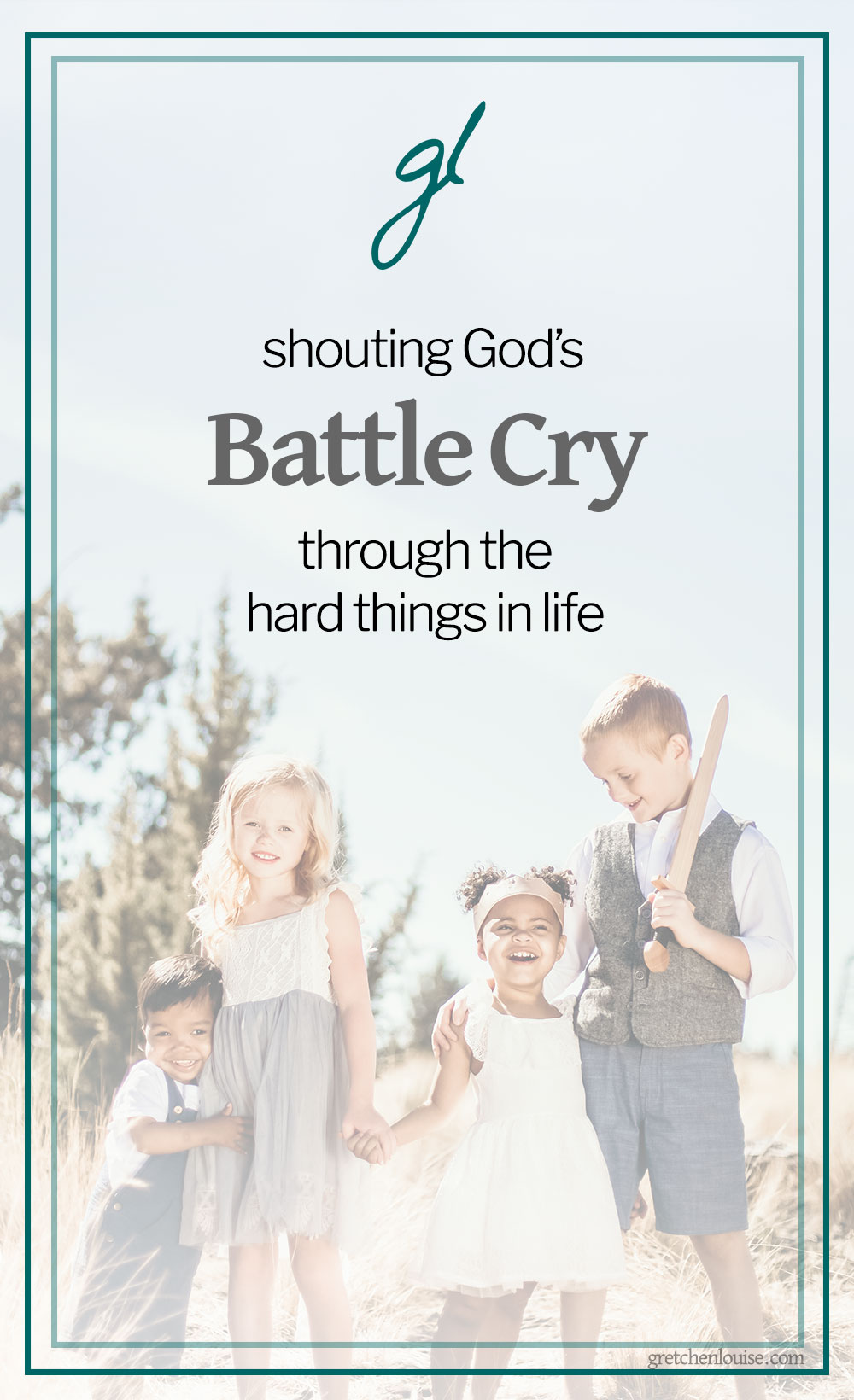 I still remember my aunt's phone call that summer of 2006. My cousin Brian had met a girl.
I was newly married myself. And I couldn't have been happier that my strong but tender-hearted cousin had found the girl he wanted to marry.
There wasn't a dry eye in the room the next January. Heartland's "I Loved Her First" played in the background as her daddy led her down the aisle to Brian.
"We are not special or more qualified. We are not perfect people, and we are certainly not perfect parents. The bottom line is that we are just doing our best to follow Christ, and that means saying yes to the hard things that He calls us to."

(Jordyn Glaser in Battle Cry, page 117)
I still remember my mom's phone call in June 2009. Brian and Jordyn were expecting a baby. But the doctor told Jordyn her heart's aortic valve couldn't stand the pressure of pregnancy. And the baby? His intestines were growing outside his body–an extremely rare condition called gastroschisis.
I was six months pregnant with our second child at the time. I could not imagine what my cousins were going through. But I could pray. And every kick I felt within my womb reminded me to pray for my baby's second cousin.
Our daughter Mary was born in August. Her second cousin Davis was born in November.
"Never doubt that God is at work. We might not understand His plans, but we can still have faith that God is good, and He is strengthening us through our battles."

(Jordyn Glaser in Battle Cry, page 123)
My mom's phone call in February 2011 felt like deja vu. But that was nothing compared to what Brian and Jordyn were experiencing. They found themselves in the one in ten thousand odds–for a second time.
I, too, was expecting another child. This pregnancy would mean a lot more tests and ultrasounds for me than before, and each one made me think of Jordyn's weekly ultrasound and appointment. Our son was born in April 2011. Watching my son be hooked up to all sorts of monitors and whisked away for surgery at almost two months old gave me a tiny inkling of what Jordyn would be facing–all over again. Her daughter Rory was born in July.
"God was on the move, and we had been given a front-row seat to watch Him work."

(Jordyn Glaser in Battle Cry, page 98)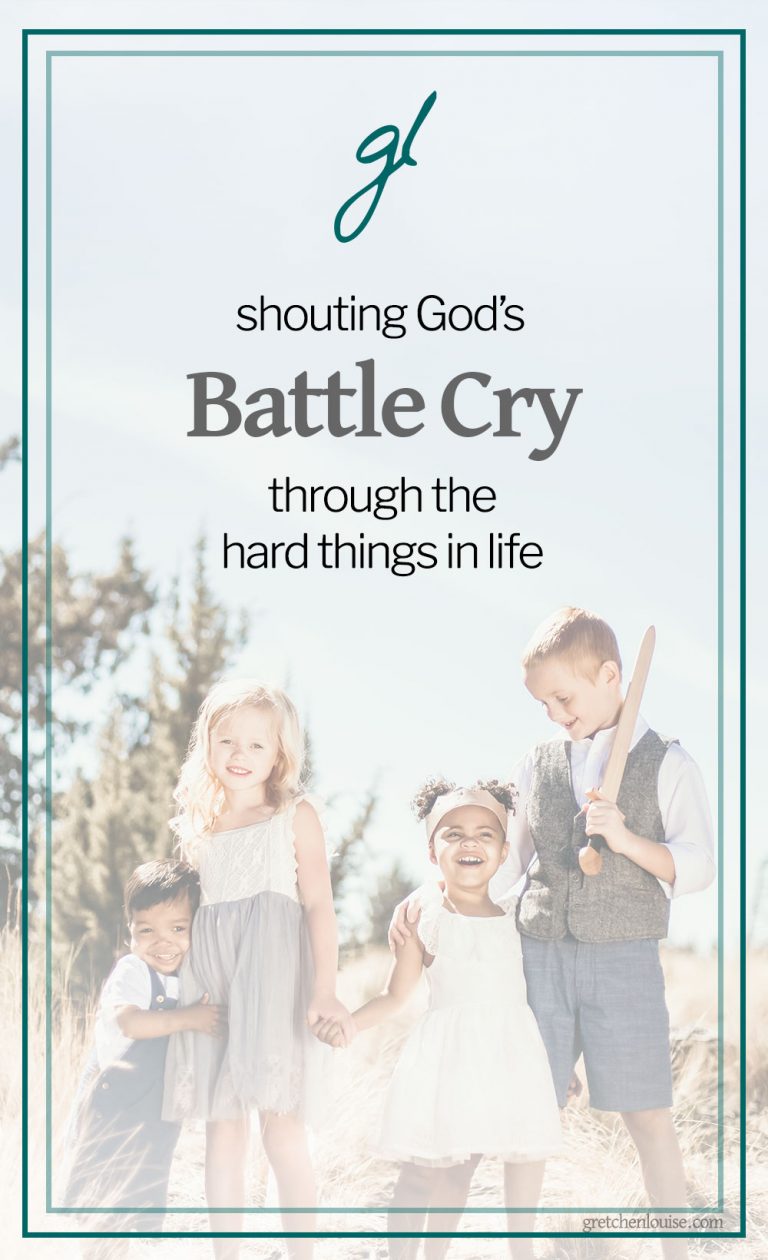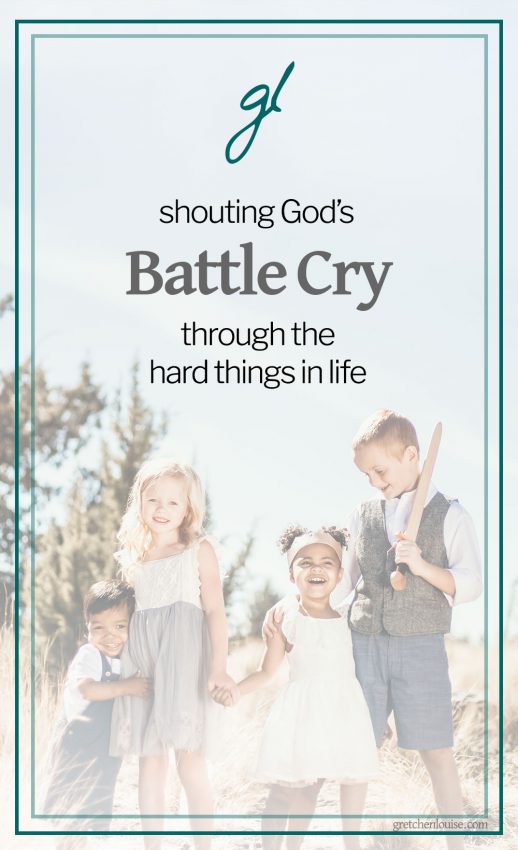 We'd prayed for Brian and Jordyn through each pregnancy, each adoption. We'd read the emails and blog posts with updates; we'd anxiously awaited the phone calls announcing each birth; we'd watched for each social media update as the adoptions progressed. We were thrilled to watch from afar how God proved himself faithful in their lives.
But reading Battle Cry was like getting that front-row seat to their story all over again. The little details I'd never heard brought me to tears. The heartbreaking specifics of each child's situation and diagnoses, the "coincidences" in the timing that made God's fingerprints so clearly visible throughout the adoption processes.
Each chapter of Battle Cry stands as a memorial stone of God's faithfulness to the Glaser family.
Jordyn tells her own story of being born with the same heart defect that took the life of her big sister. She takes us with her on an epic backpacking trip with her sister (an adventure that would give her a glimpse of how perfectly she could trust God's timing). Jordyn is honest about the hurt and confusion she and her husband faced as they went through not one but two high risk pregnancies. She shares candidly about the decisions and confusion they encountered on their adoption journey. She is also very real about the fact that adoption stems from brokenness, that it's beauty and tragedy all mixed together. And Jordyn humbly makes it clear that she and Brian are not more special or more qualified–they are no less prone to doubt or despair–they are just doing their best to follow Christ.
Battle Cry is the story of two imperfect people who said yes to the hard things God called them to. Two people who stepped out in fear and in faith and asked God to provide a miracle–over and over again.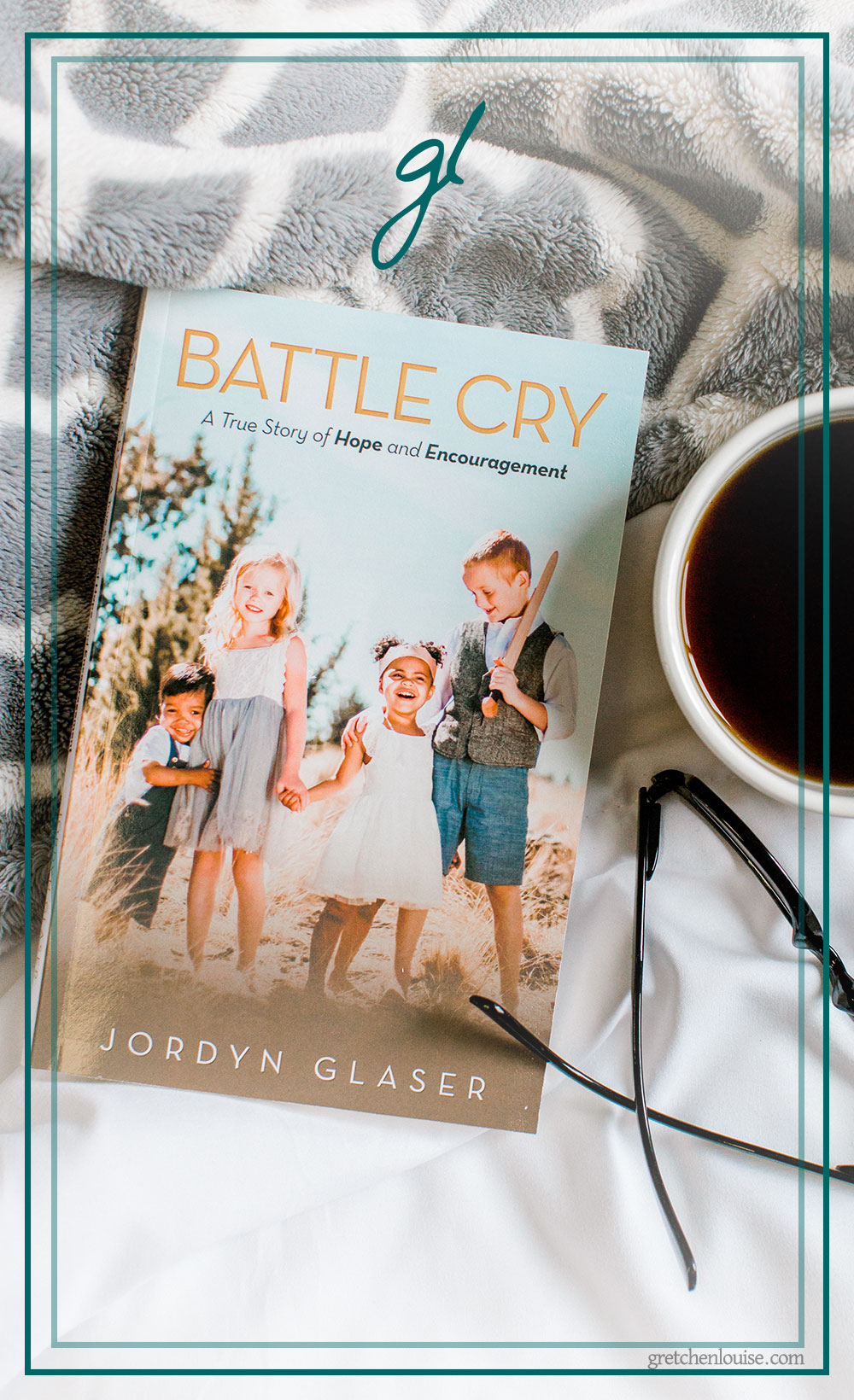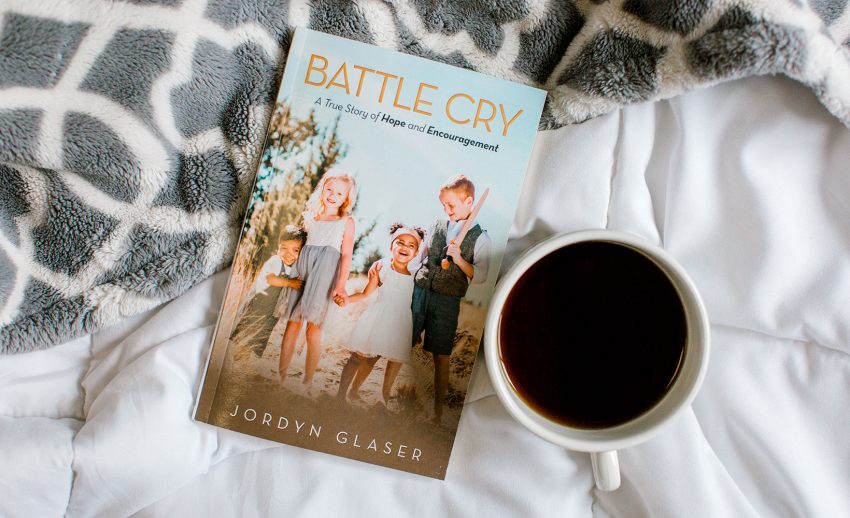 Read Battle Cry with a box of Kleenex nearby because you will cry. But you will also be encouraged with the truth that our God is good, our God is faithful.
Battle Cry will inspire you to step out in faith and follow Him.
"When we are too afraid to share our stories, God misses the glory that He is due. Our lives are God's battle cry—our story is His victory! We were never created to be the heroes of our own stories. We were created to be the rescued."

(Jordyn Glaser in Battle Cry, page 125)
My daughter Ruth Ann (age 11) shares her review of Battle Cry:
"Battle Cry is an outstanding book, showing that even in the darkest circumstances, God is always with you. Filled with encouraging Bible verses, this true story is something you will never forget."