(This post contains affiliate links. Read my full disclosure.)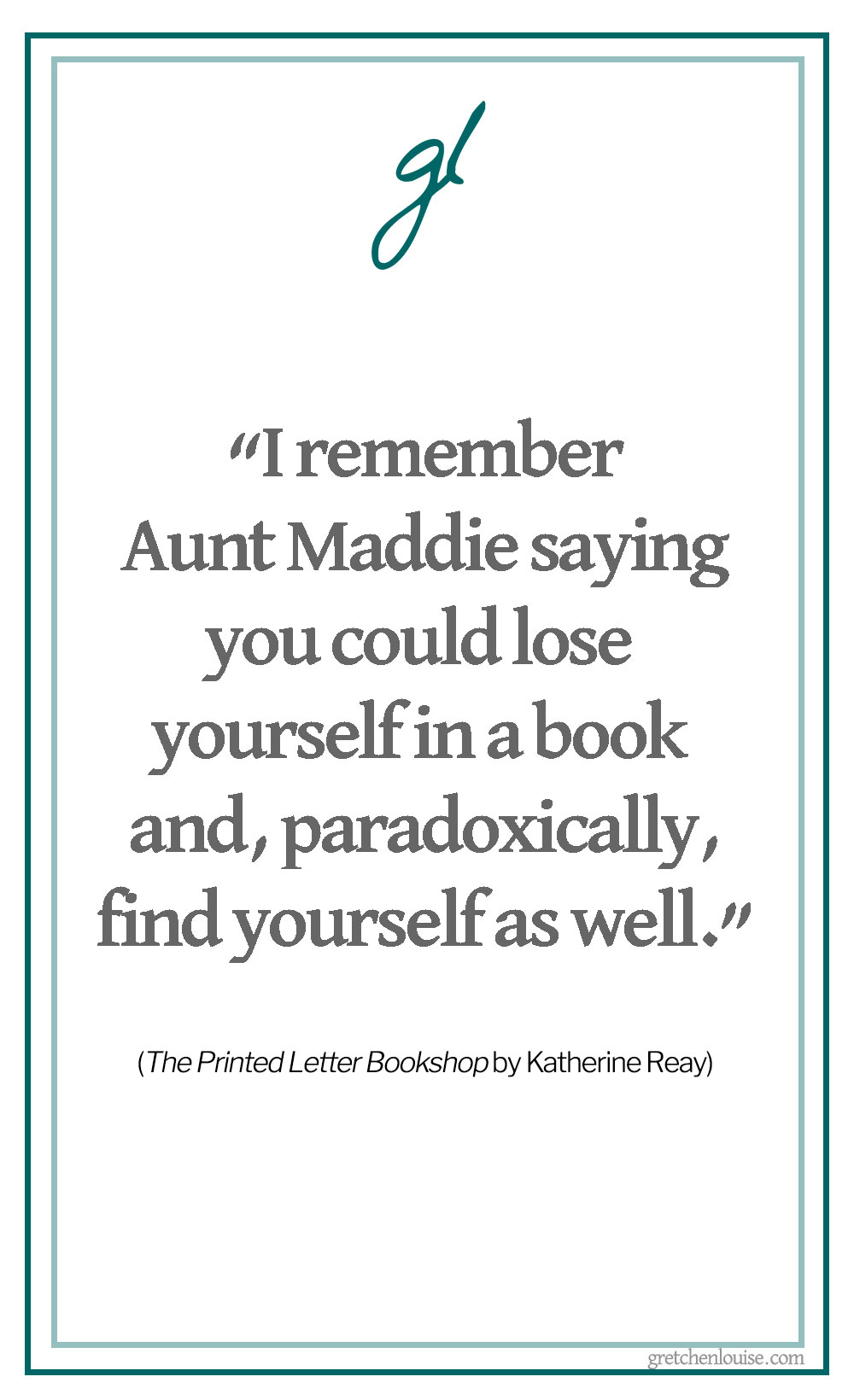 "Aunt Maddie glowed every morning as we pushed open the alley's sticky door, and she asked us the same question a hundred different ways. Each boiled down to something like Aren't books pure joy?"

The Printed Letter Bookshop–a bookshop, not a bookstore, mind you–is where Aunt Maddie invested everything, including the money from Uncle Pete's life insurance. And while it may not have shown great monetary profits, the close-knit community of friends she'd made is priceless.

It's the bookshop that draws together three unlikely friends: Madeline the single lawyer, Claire the mom of two teenagers, and Janet the newly divorced 50-something. The story is told from each one's perspective, by turns, in Katherine Reay's new book, The Printed Letter Bookshop. And through it all we see the power of one woman's life and legacy, a woman whose "wrinkles were born of a million smiles."

Katherine Reay's inimitable style invites us into the story in such a way that we see ourselves reflected in each character. We're too quick to speak like Madeline, we're too laid back like Claire, and our first reaction is too often anger just like Janet.

But then, as the layers of our heart are peeled back, we see the growth in each character and long for that transformation in our own lives. Madeline seeks contentment rather than success, Claire finds strength, and Janet learns humility.

And all because of the legacy of Aunt Maddie and The Printed Letter Bookshop.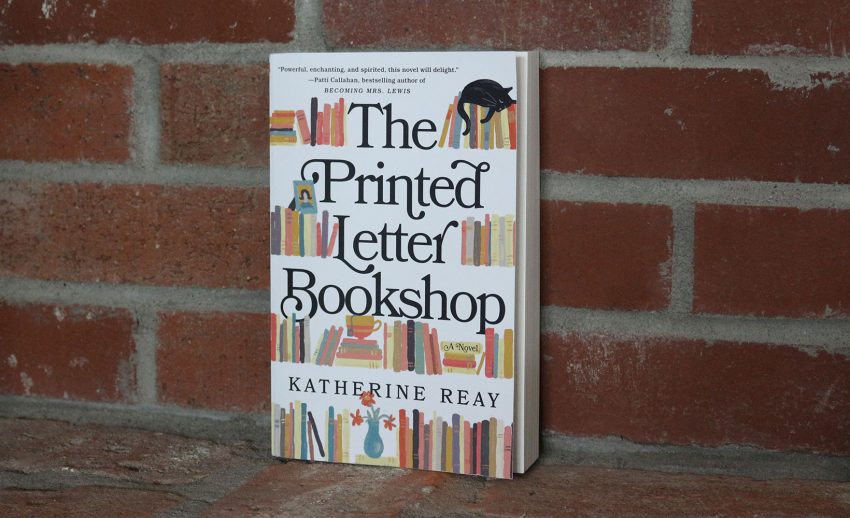 "I remember Aunt Maddie saying you could lose yourself in a book and, paradoxically, find yourself as well."

Only Katherine Reay can write a book in which three strong, independent women find themselves in Proverbs 31.
The Printed Letter Bookshop is a tribute to friendship, motherhood, marriage and the power of good books.
If you wished How to Find Love in a Bookshop didn't include an extra-marital affair and if you enjoyed The Lost for Words Bookshop except for the casual sex and crude language, you'll love The Printed Letter Bookshop. If you loved Parnassus on Wheels or 84, Charing Cross Road, then you must read The Printed Letter Bookshop. And of course, if you enjoy Katherine Reay's fascination with rare books in The Bronte Plot, way with romance in Dear Mr. Knightley, and insight into friendship in The Austen Escape and Lizzy and Jane, you'll want to add The Printed Letter Bookshop to your bookshelf post-haste.