The Tales of Larkin (a review by Ruth Anne, age 10)
(This post contains affiliate links. Read my full disclosure.)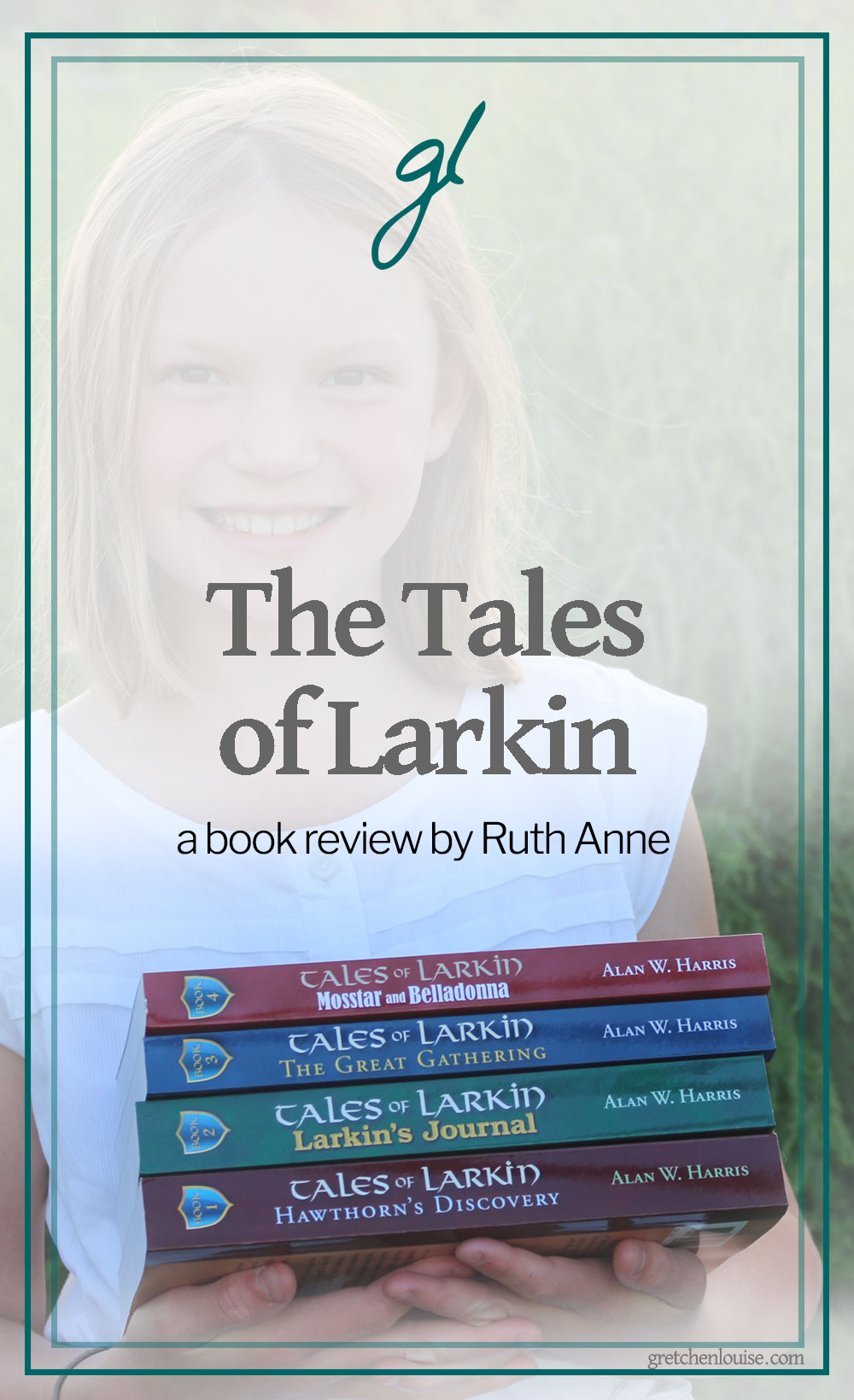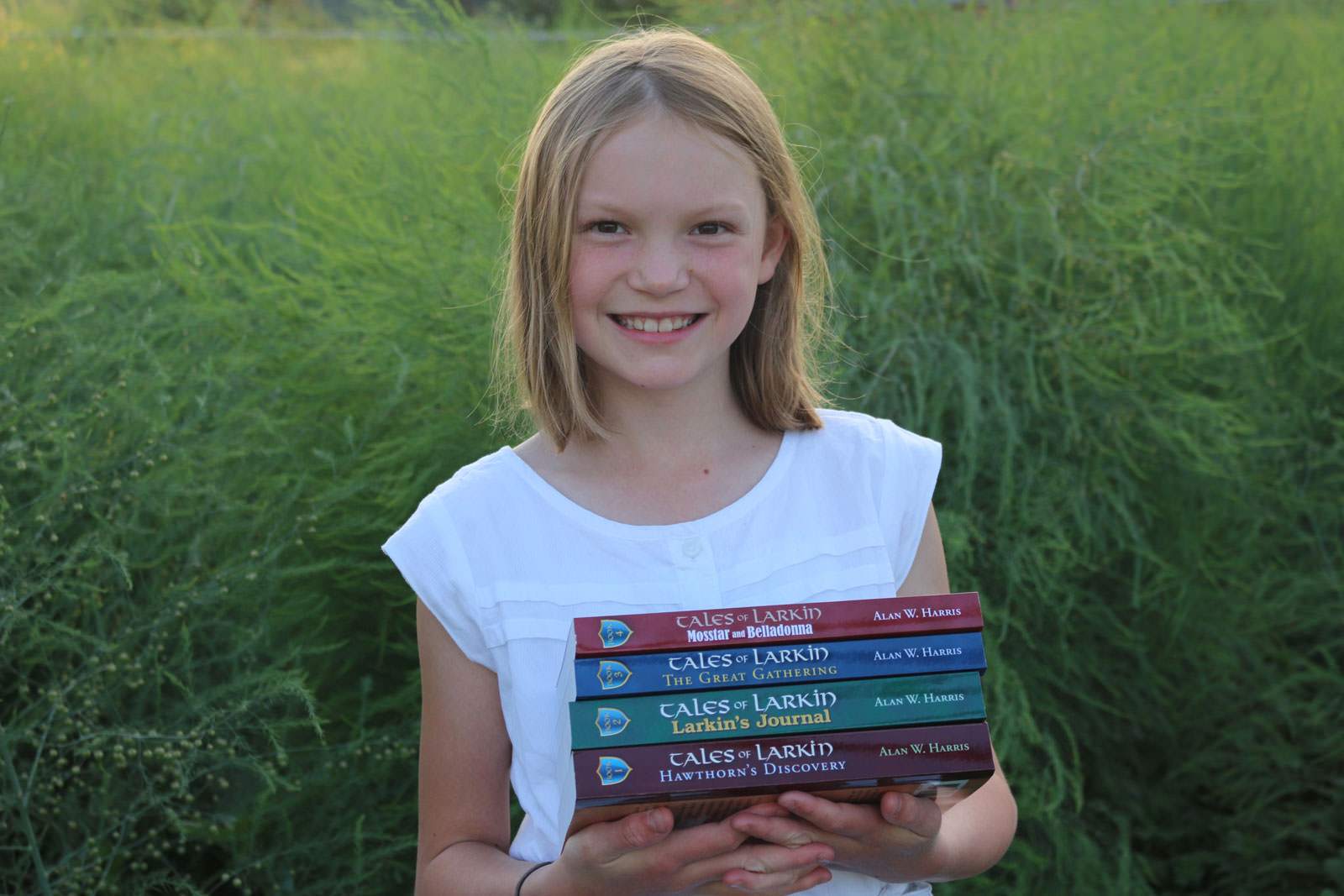 Dear Reader,
Larkin is one of my favorite games, stories, and dreams. Alan W. Harris' The Tales of Larkin are adventurous, exciting, and comical. All four books are perfect for the whole family to read aloud.
Hawthorn, a young Larkin, is off on his first hunt when he is ambushed by the Renegades. He is not quite successful in his attempts to prove himself in battle. Throughout many dangerous adventures, he discovers a new people cut off from his own by a different faith, hence the title Hawthorn's Discovery. He wants to go home, but it means facing the Shaman. What will happen to his family and friends if the Shaman find out about his discovery?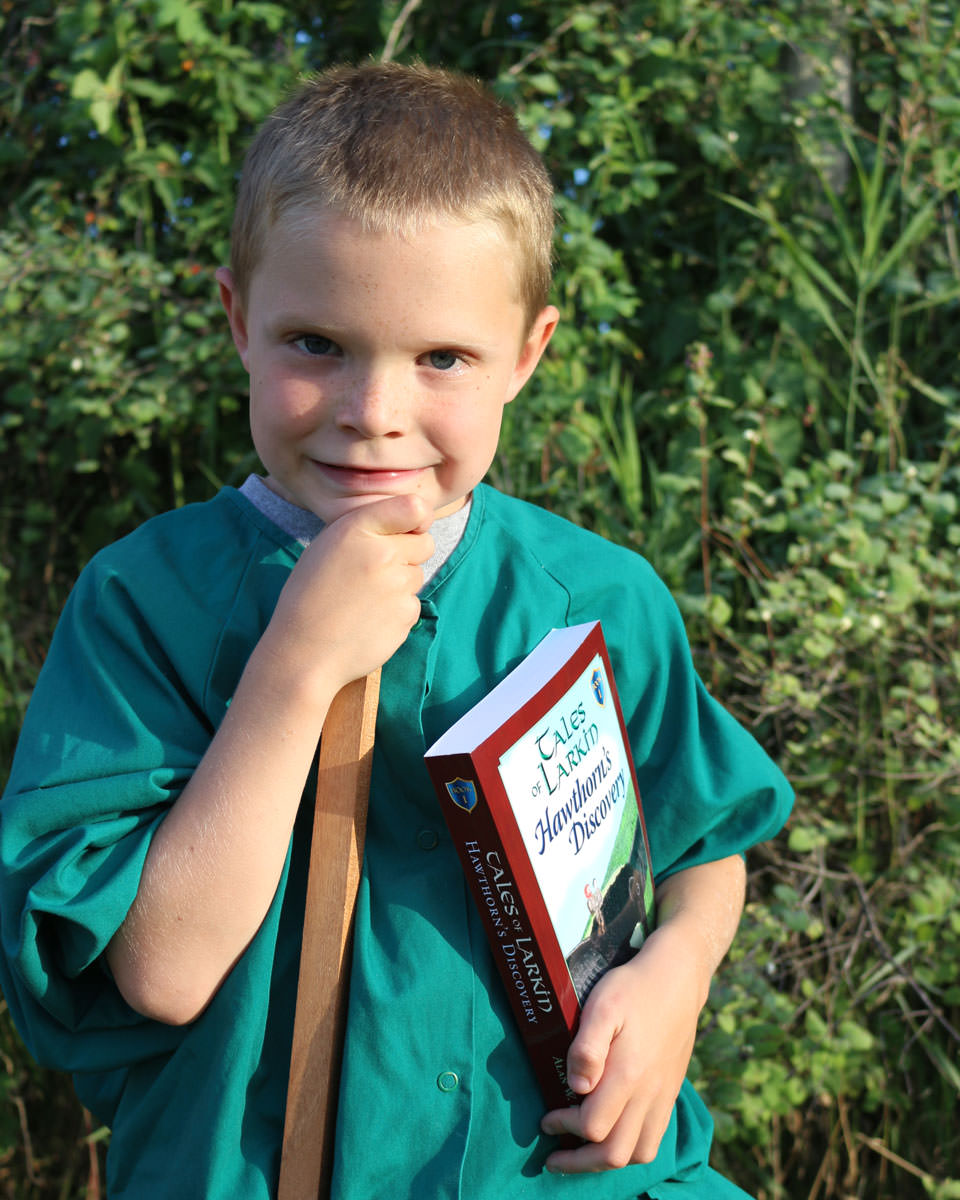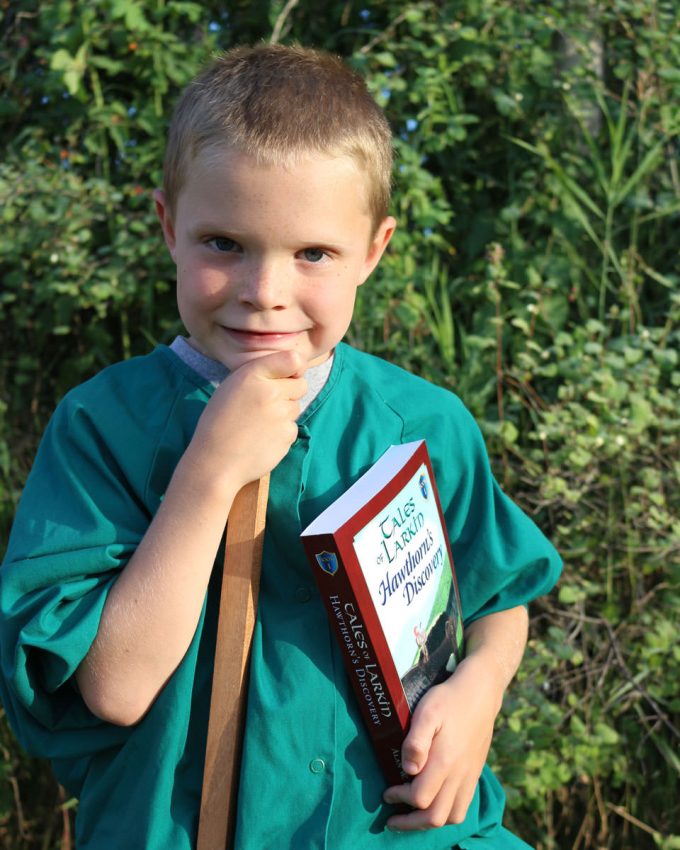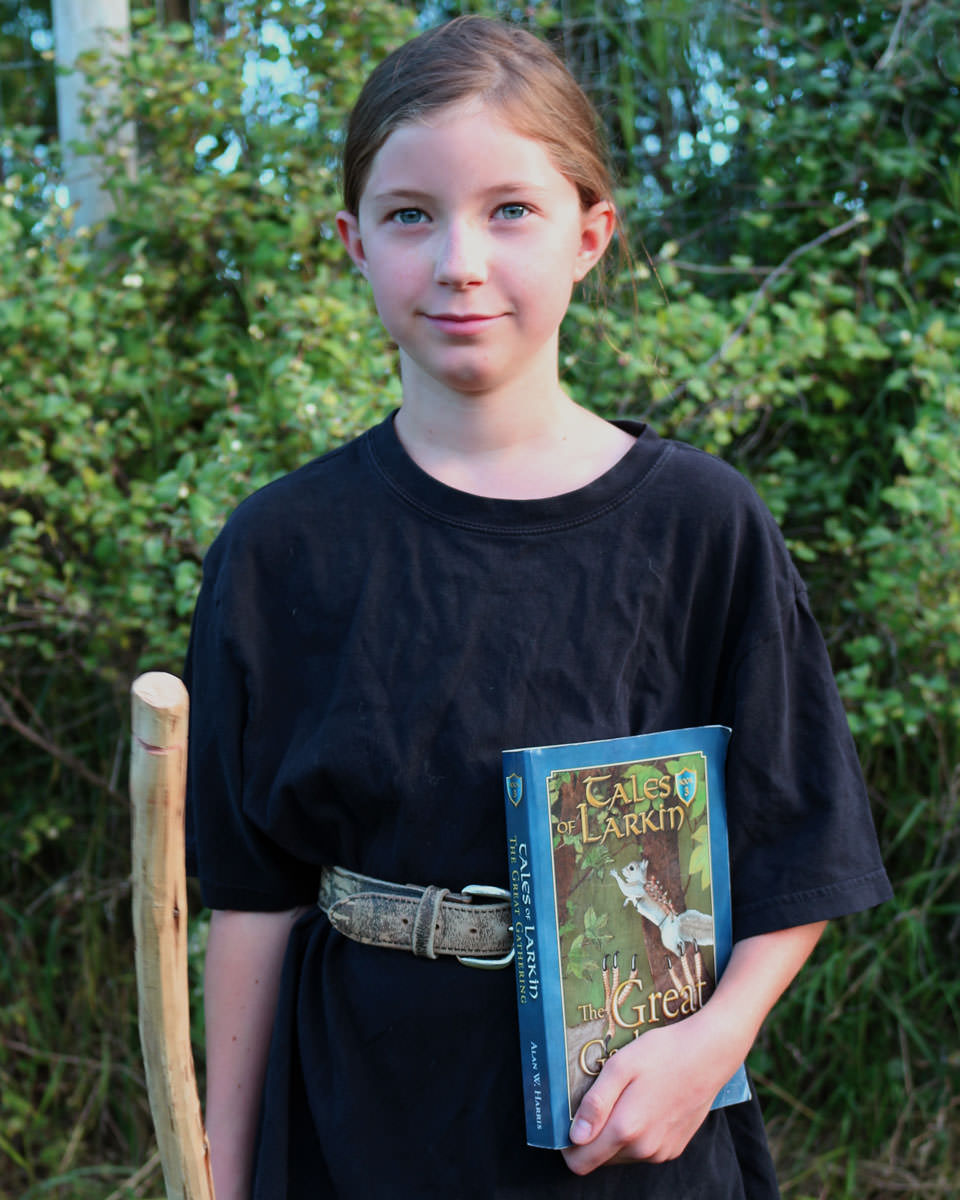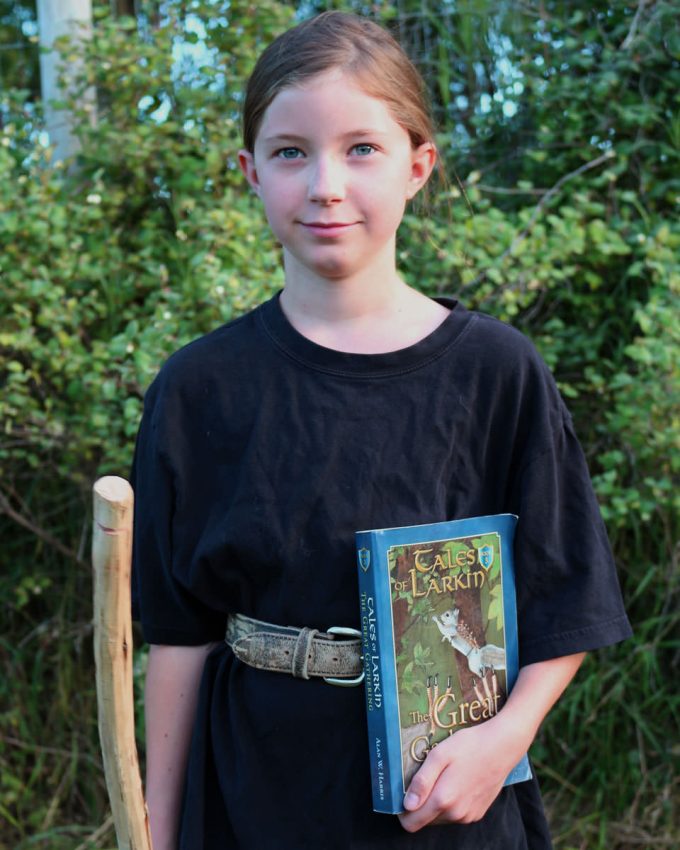 The story of Larkin's Journal is told by Micah. Larkin is a young Lanaran warrior, who hopes and dreams to someday join his father's army, protecting the king of Lanara from bandit attacks on his travels to the other provinces. Larkin records events in his journal as he goes, but sometimes things don't go as he planned. As Larkin travels–by river and by road, with the help of his giant friends–he learns to trust in his Maker, Jehesus. Larkin struggles between his love for his country and for his Maker. Can he make the right choice?
Hawthorn is now two years older, an experienced hunter for the Larkin clan. Hawthorn looks forward to The Great Gathering as an opportunity to spread the words of the Maker, Jehesus to his people. Hawthorn meets old friends and enemies, finding new battles and fresh challenges. When the Shaman threaten his family, can he protect his home while still sharing his beliefs?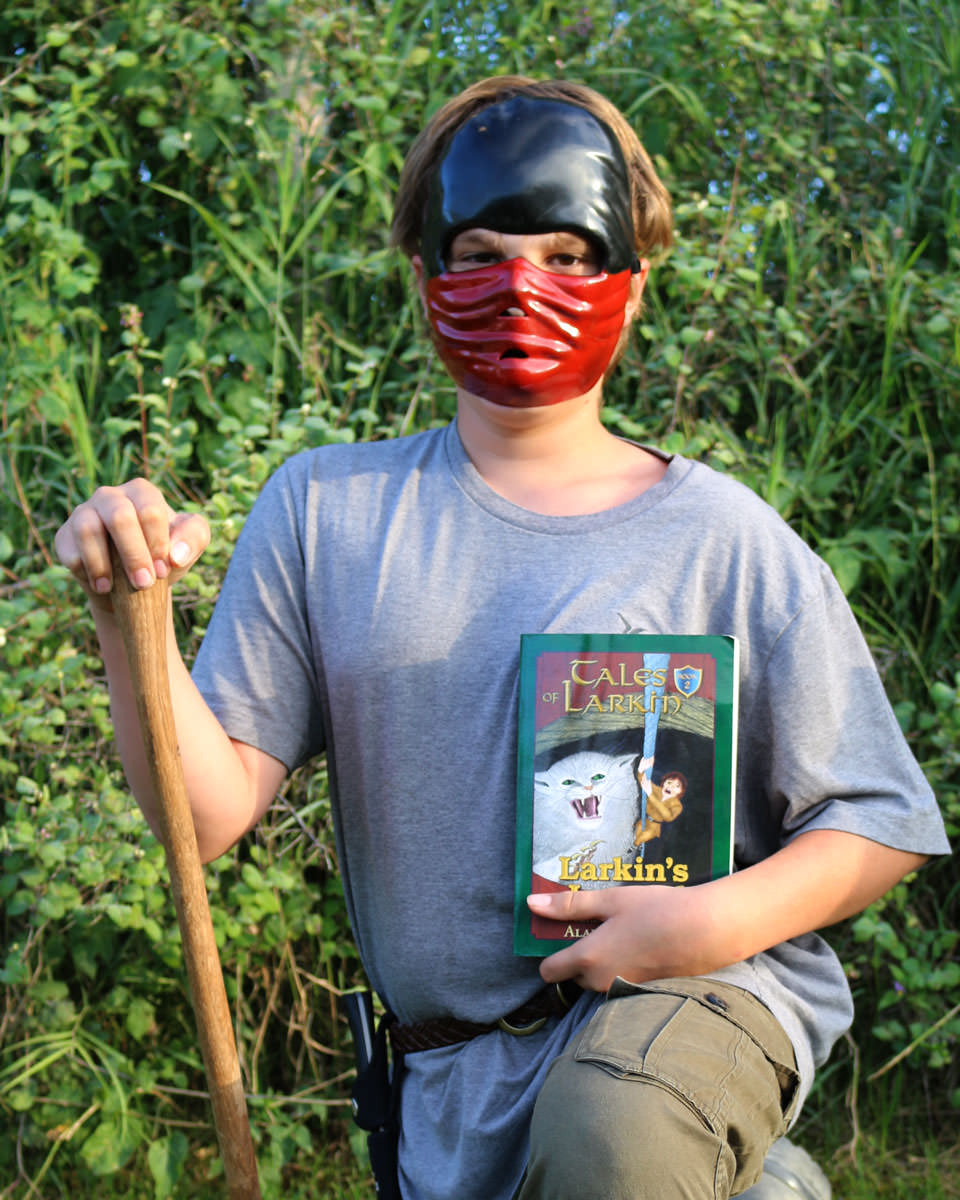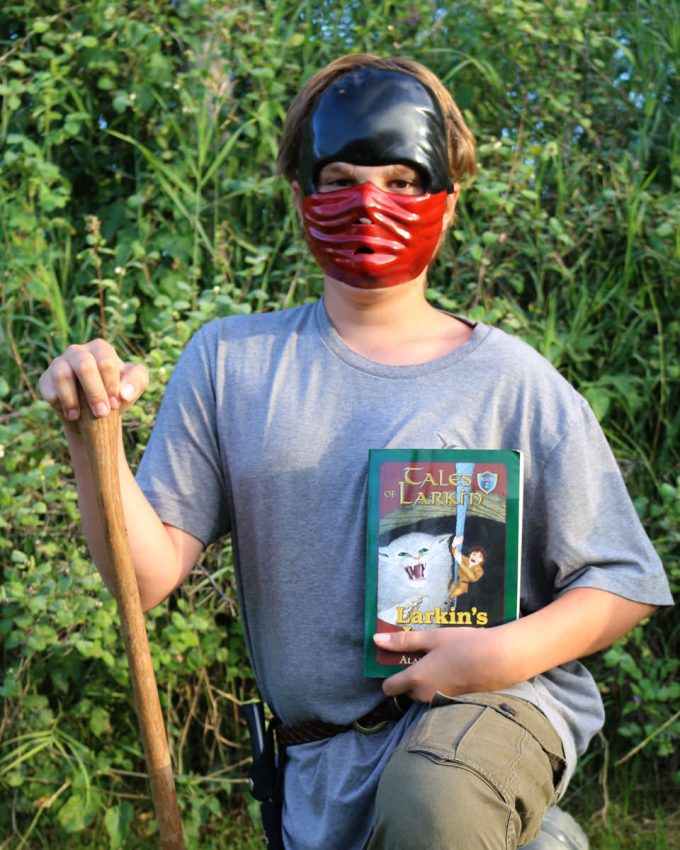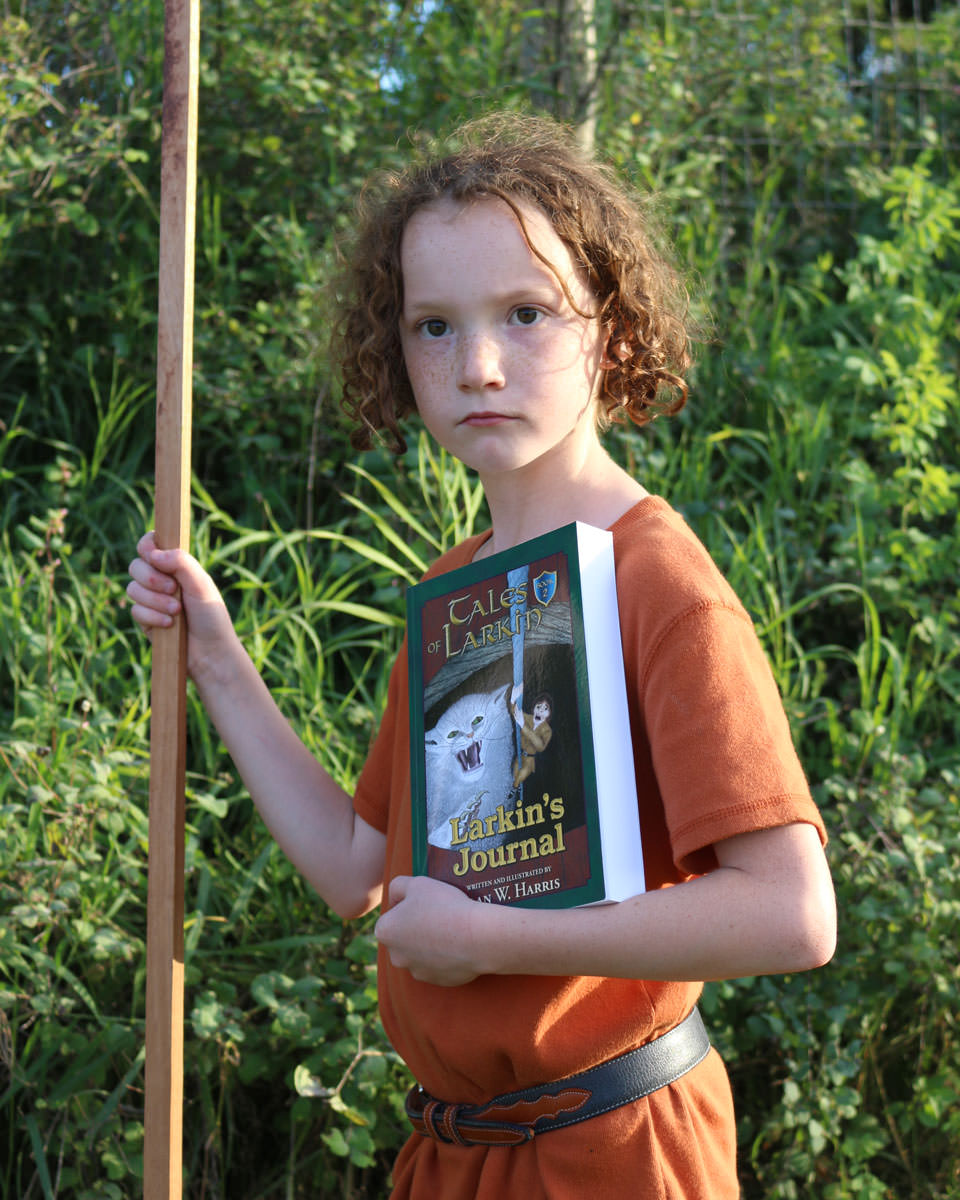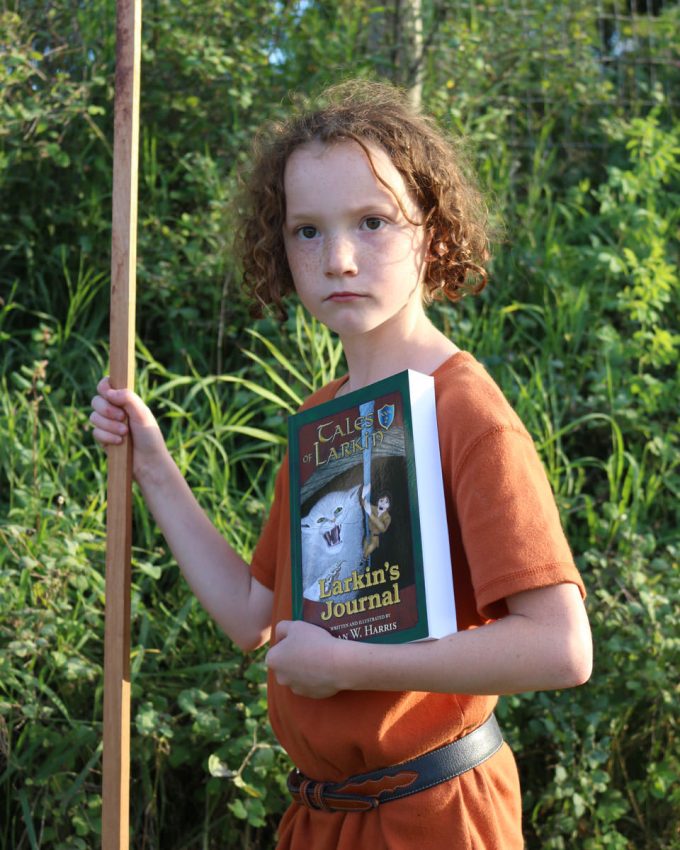 Mosstar and Belladonna are leagues apart–Mosstar is the son of Cragmoore the tree laird, Belladonna is princess of the first clan. When Belladonna's teacher, Master Dendron, is exiled from the clan for helping an injured Renegade, Belladonna is taught by a new teacher,the evil Master Vermilar. He wants to be high chief of all the clans and devises an evil scheme, which includes a rattlesnake named King Fangor the Magnificent. When Vermilar captures Mosstar, it's up to his family to save him so he can catch up with Belladonna. Will Mosstar be in time to save Belladonna from King Fangor?
As they march on a scouting trip, Hawthorn and his father, Savin, receive word that Hawthorn's mother, Rose, is gravely ill with a plague that has been spreading through the Third Clan of Larkin. Since becoming followers of Jehesus, the Third Clan is isolated from the rest of the clans, so there is no incoming help — until the Makerians get involved. Along with Red's Rowdies (actually a bunch of converted Renegades!), the Larkin hurry to reach the Third Clan stronghold in time to help them, until a large forest fire leads them to a desperate race for their lives, and those of their clan! As they flee, Savin, Rose, Hawthorn, and Eldan are caught by the fire. Will they survive the Fiery Trials and reunite with their clan?
All five books are available on Audible. They are read by the author Alan W. Harris. Sometimes I wonder how the author can keep track of all the voices he makes in each book! He has a very amusing voice, wonderful accents, and a thrilling way of telling the story! A definite must-listen.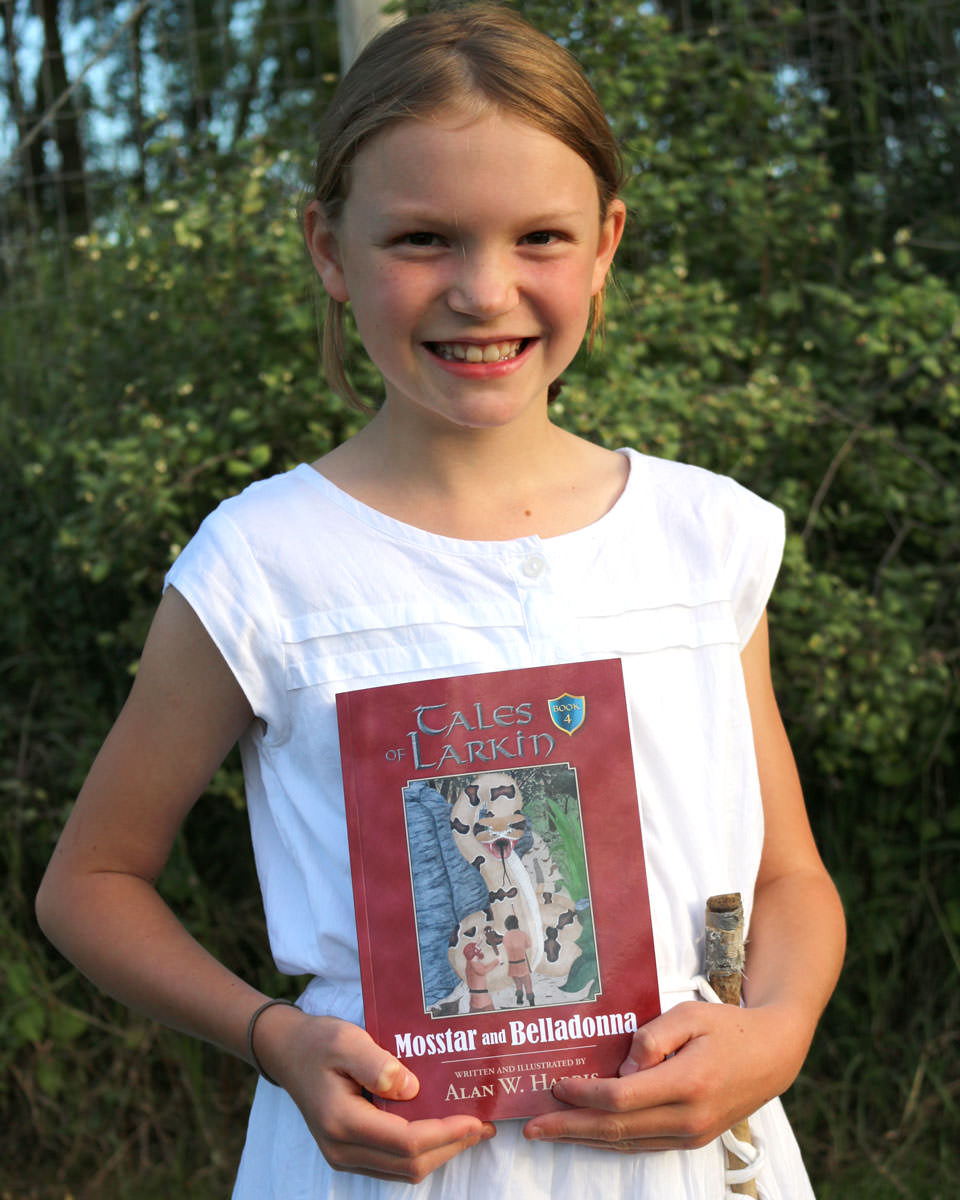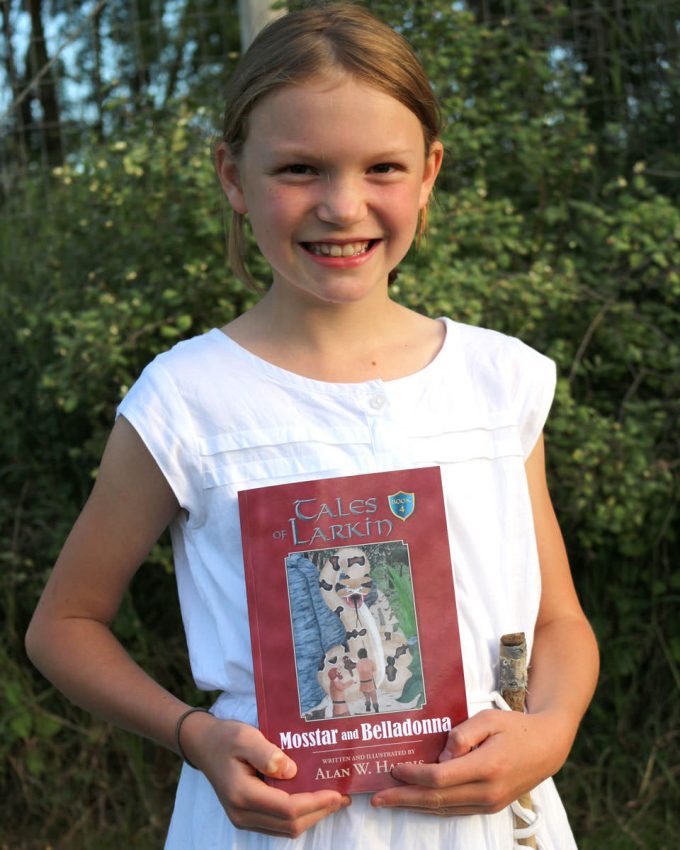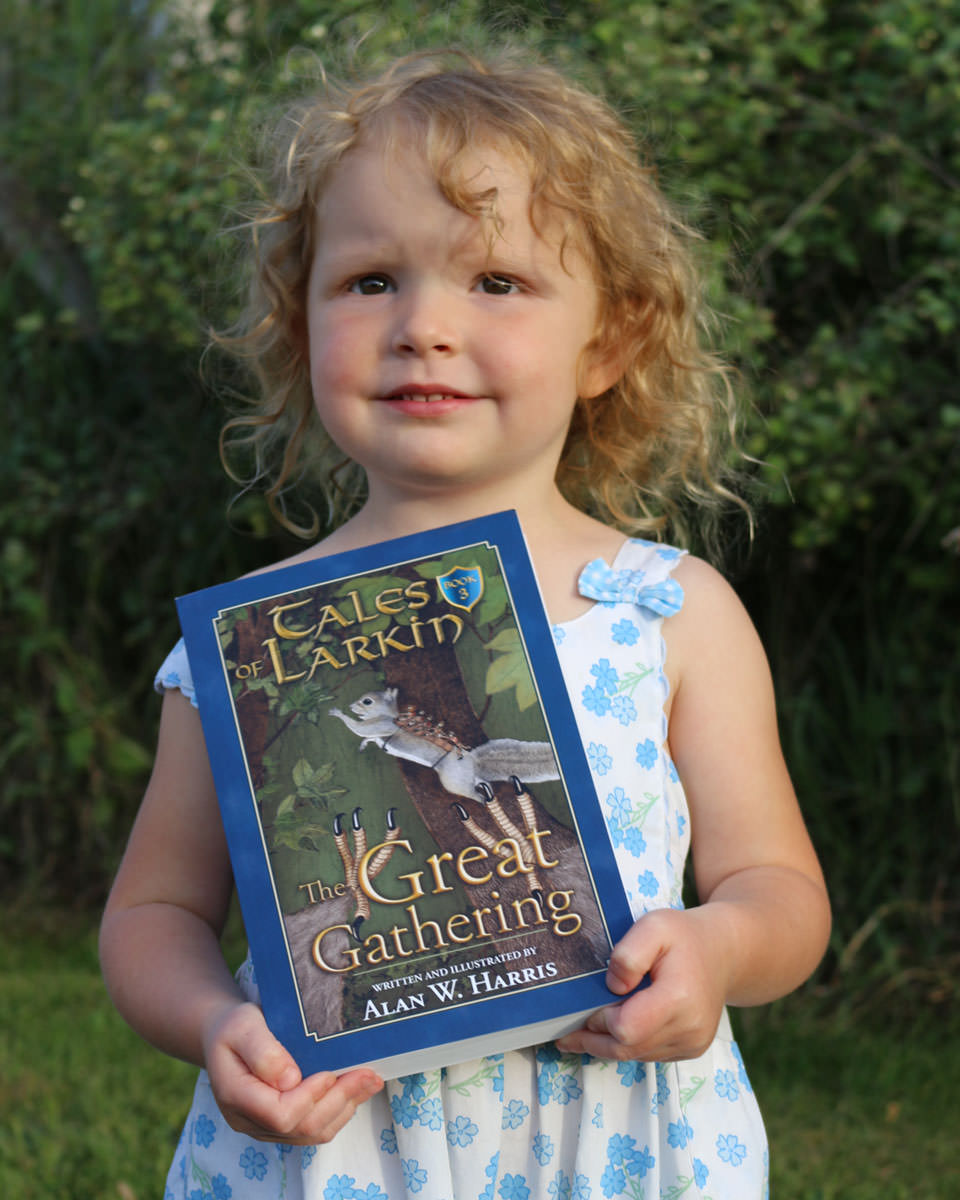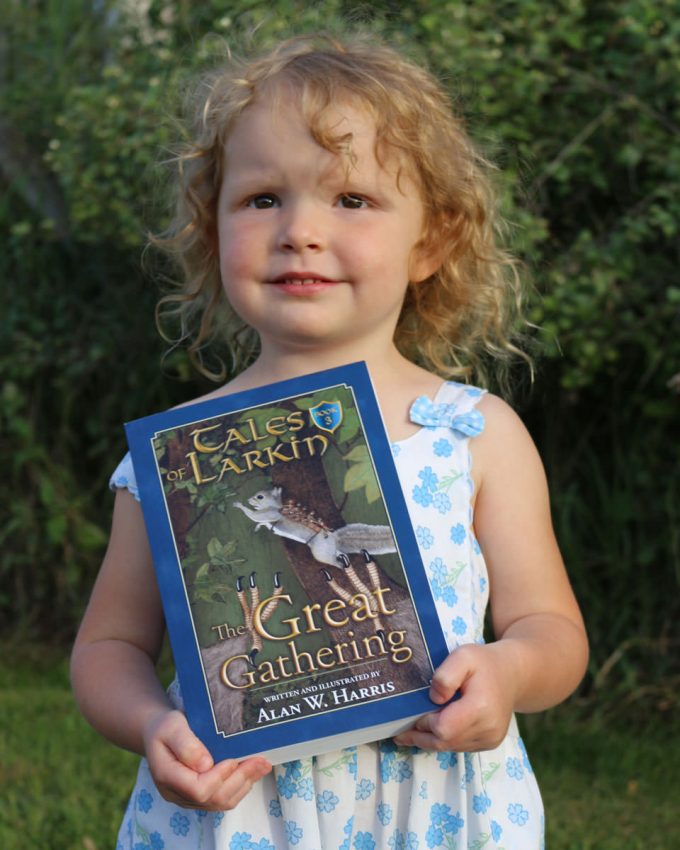 The Larkin world consists of foraging, fighting, building, and hunting. Action-packed, full of comedy, and very exciting, a budding warrior or bandit will thoroughly enjoy this series.
By the way, don't let them near a sword or spear afterwards. They could cause havoc! (Especially to Renegades and spiders.)
Hope you enjoy,
Ruth
P.S. My mom helped with the spelling and arranging of this post, as well as computer management. Two of my aunts helped with the brain-storming. My mom also took the pictures of me with my siblings and cousins.
P.P.S. I'm looking forward to the Audible version of the fifth book, Fiery Trials, coming soon!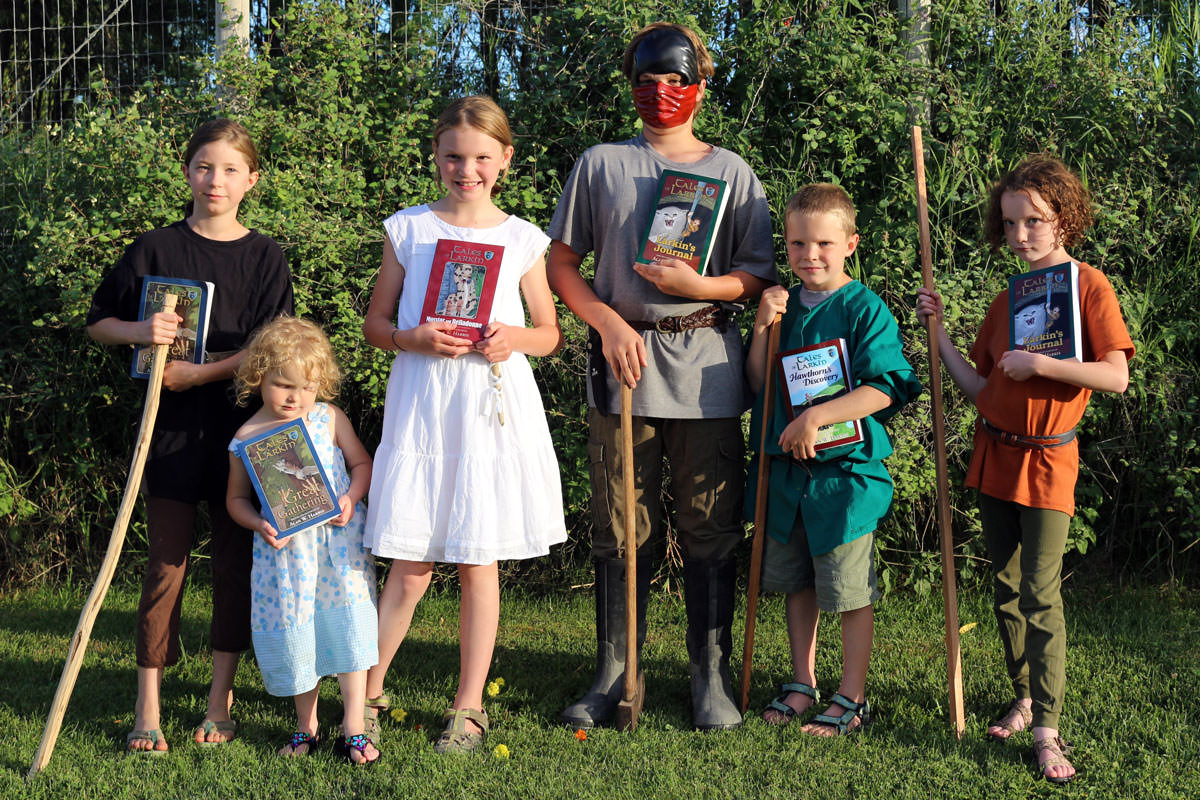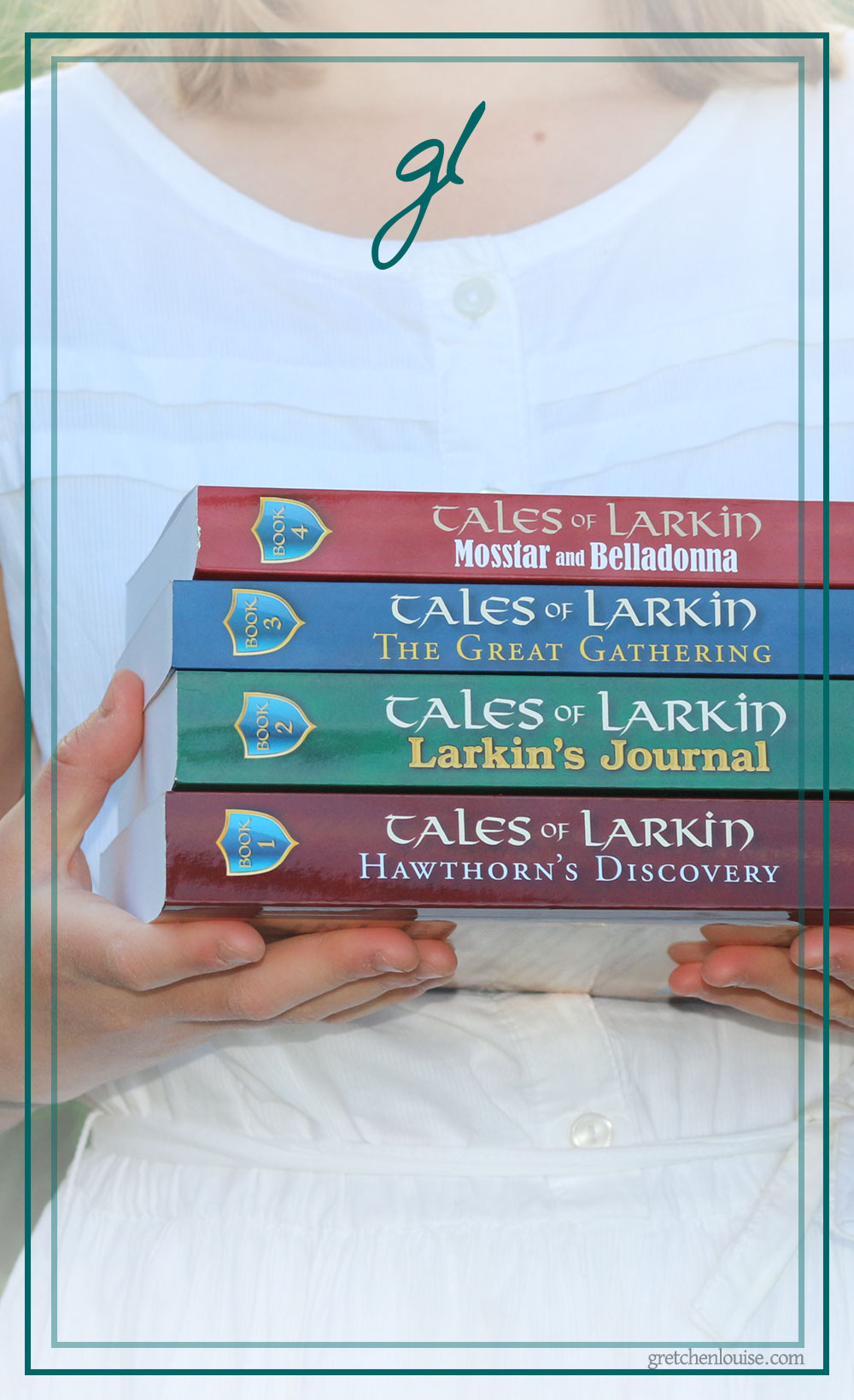 Ruth Anne (she spells it with an e) is ten years old. She loves reading books, knitting, and listening to audiobooks. She lives on a farm with her parents and three younger siblings, two cats, and chickens. Her favorite books are Mosstar and Belladonna and the Redwall series.