Why Kindle Unlimited is the Best Thing for Authors & You
(This post contains affiliate links. Read my full disclosure.)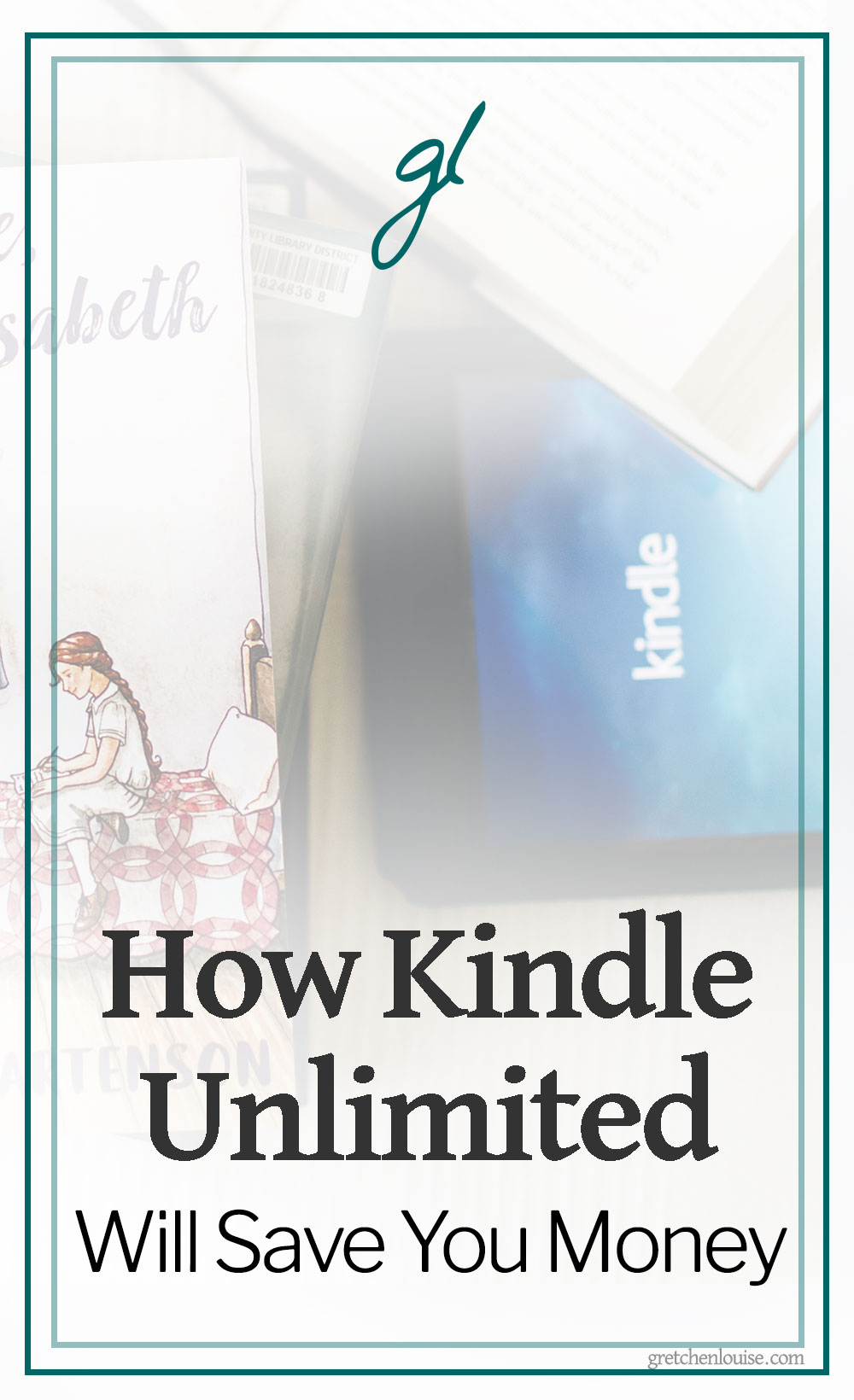 Have you ever looked at how much you spent on Kindle books in a month? I score a lot of free Kindle titles, but I love to pre-order new books to support my favorite authors. And other times, there's a book I really want to read but my library doesn't have. Enter the book budget saver, Kindle Unlimited. No, not every Kindle book is available via KU. But many are–especially from some of my favorite indie authors.
Did you know that if you subscribe to Kindle Unlimited, the author is paid for every "page" you read the first time you read their book? Kindle Unlimited is a win-win for the reader and the author. Here are ten reasons why…
1. You can read up to ten books at once.
There's no rule that says you have to finish one before you start another. No one can see or judge your "currently reading" stack except yourself! Read fiction and non-fiction at the same time! And return a book you didn't like without losing a dime…
2. You can read as many books as you want each month.
There's no limit to the number of books you can read with Kindle Unlimited! It's a really great deal for the speed-readers among us.
3. No wait or hold time.
Unlike your local library's digital system, there's no limit on the number of people who can be reading a Kindle Unlimited book at once. And there are over a million Kindle titles to choose from.
4. Binge-read entire series, without paying for every book.
When I had the flu in January, I binge-read the entire Peacock Hill Romance series by Elizabeth Maddrey, along with all of The Accidental Cases of Emily Abbott by Perry Kirkpatrick–all for free, during my Kindle Unlimited trial. Then my oldest daughter and I both lapped up The Kitten Files (also by Perry Kirkpatrick), thanks to being able to share a KU subscription within an Amazon Family account.
5. It's easier to stick to your book budget for the month.
If you always pre-order your favorite author's books, that's great. But if some or all of your favorite authors offer their books via Kindle Unlimited, you'll save money and they will often earn more money if you read their books via KU.
I asked Chautona Havig, my friend and one of my favorite authors, to give her perspective on Kindle Unlimited…
6. The author is paid for every page you read the first time you read it in Kindle Unlimited.
If you usually read Kindle books that cost $2.99 or less, the author will actually make more if you read the book in Kindle Unlimited. (And if you're usually reading more expensive Kindle books, you'll be saving by using KU!) This is especially true for those 99 cent bundles we all love. Authors actually lose money on those collections without the benefit of Kindle Unlimited page reads.
7. Readers can be introduced to an author's work risk-free.
In this way, Kindle Unlimited makes it more likely that readers will give a new-to-them author or genre a chance. And you decide the book isn't for you, the author is still recompensed for whatever you did read.
8. KU means more reads which usually means more reviews.
Authors always appreciate reviews, and while there's no scientific data to back it up, it seems as though Kindle Unlimited readers are more willing to leave reviews.
9. Being in the Kindle Unlimited program exposes authors' works to more readers than the general Kindle market.
Each time you read a book through Kindle Unlimited, it affects Amazon's "others also bought/read" suggestions, so the author's books end up in front of more readers' eyes.
10. It improves new-release ranking when readers read the book during launch week.
The more people who read or purchase a book right after a book is released, the more exposure Amazon gives that book. Books don't always release at convenient times for readers' budgets, but with Kindle Unlimited, that doesn't matter.
Readers often say they want the perks of the KU program but feel it may be unfair to authors due to misconceptions about author payments. When choosing how to spend your book budget dollars, it is important for readers to consider that many independent authors make half or more of their income through Kindle Unlimited. If you want to feed an author, the Kindle Unlimited program is a great way to do that!
Favorites from Gretchen & Chautona
Tip: If you find a free Kindle book, see if you can read it on Kindle Unlimited first. This means the author is paid for his/her work, and you still get your free book if you read it before the promotion is over.
Did you know? Once you put a book on your Kindle Unlimited shelf, you can read it "forever," even if the book is taken out of KU later. (Only when the book is removed from your KU shelf is it "gone" if the book has been removed KU.)