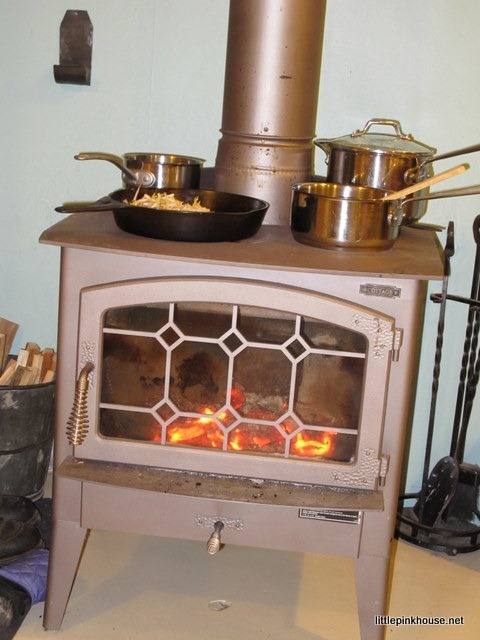 I love it when it's cold enough outside that I can cook on my woodstove inside…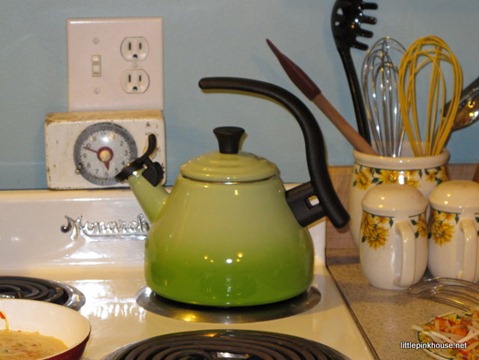 The chickens are laying well these days, so eggs foo yung is a frequent dish—combined with egg rolls and fried rice and egg flour soup, of course.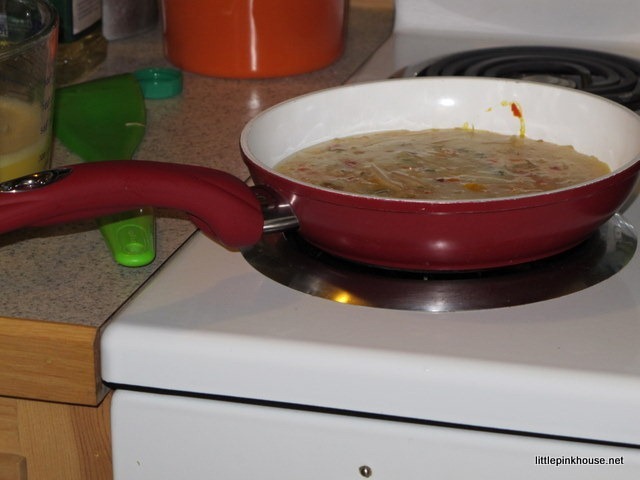 Loving my new nonstick egg pan my hubby found…not only for eggs foo yung, but for my morning scrambled eggs, as well!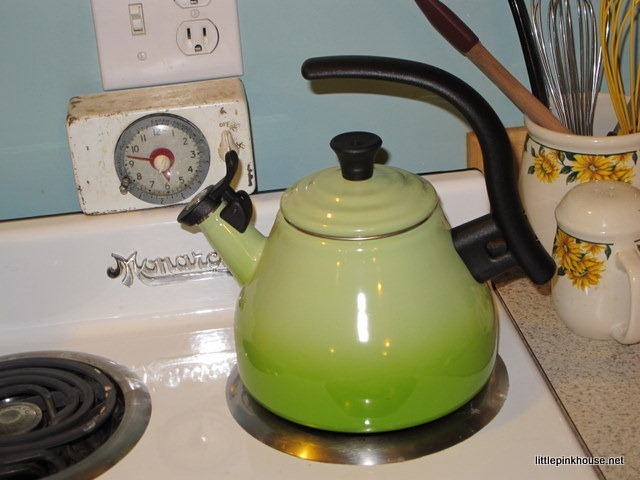 It was a sad day when I discovered my beloved green tea kettle had started rusting inside, but a happy one when my brother-in-law and sister-in-law gave us this for Christmas!