I was Lucy the Valiant, Queen of Narnia. In one hand I grasped my shield–a metal garbage can lid–and in the other I held a wooden sword. Together with my brother, Peter, High King of Narnia, we vanquished the White Witch and brought spring to Narnia once again.
The books I read as a child came alive to me as I acted them out with my siblings and cousins. Their stories shaped not just my playtime, but my character, too. The heroes of the books I read became my role models.
My children and their cousins are Larkin Warriors. When you're only one inch tall, enemies abound. But with daggers and slingshots, they fight the Renegades and protect the Larkin hidden in The Keep.
I'm sure that even my neighbors can hear the war cries "Redwall!" and "Eulalia!" My little mice, hares, and shrews courageously defend Redwall Abbey. Hardly a day goes by that they aren't cooking up one feast or another between battles.
Janner, Tink, and Leeli prefer my pancakes and bacon to the Maggotloaf of the Fangs of Dang. With good food in their bellies, they can face their fears of toothy cows and horned hounds, as they hide from Gnag the Nameless and the Black Carriage.
Our alfalfa field is transformed into the peaceful grassy field where Picket and Heather play "Starseek." But when their world is thrown into turmoil with the arrival of the Moribon Blackhawk's forces, the siblings fight to protect each other–and their family name–against all odds.
Swallows and Amazons often sup on pemmican and peas to ward off scurvy. The Walker siblings have glorious times at sea, encountering dangerous pirates–as well as some savages that mysteriously resemble their mother and little sister.
It comes full circle when my children are Peter and Lucy and Susan Pevensie, just like my brother and cousins and I were. Prince Caspian is a favorite in this generation; he's everyone's hero. But Reepicheep–oh how my middle girl adores that spirited mouse who shares her personality.
The stories come alive to them as they become part of each story. The lessons they learn as they read each book are woven throughout the fiber of their character.
From The Tales of Larkin, they are learning the importance of obedience and faithfulness. Redwall teaches them loyalty and sacrifice, strengthening their sense of justice. The Wingfeather Saga illustrates the bond of family and the importance of long-suffering and perseverance. The Green Ember series exemplifies friendship, bravery, and sacrifice, displaying the beauty of community and mentorship. Swallows and Amazons showcases cheerful responsibility and close sibling relationships. The Chronicles of Narnia give them a love for the Lion and his sacrifice on the stone table, a longing to go further up and further in.
"If you want a child to know the truth, tell him the truth.
If you want a child to love the truth, tell him a story."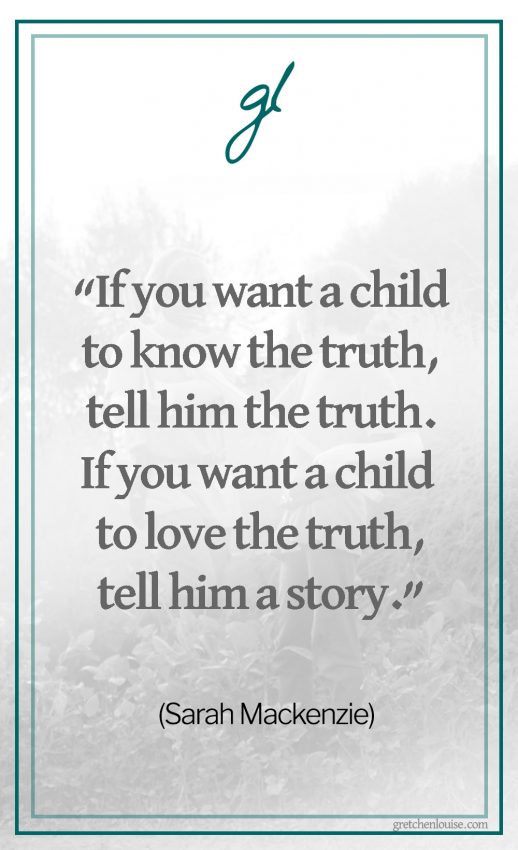 6 Series of Books that Spark My Children's Imagination
It all began with a tiny waterfall. Alan W. Harris began to imagine what it would be like to be an inch tall so he could explore behind that waterfall. So was birthed a story that would take him 23 years to write. Hawthorn's Discovery, the first book in The Tales of Larkin series, was released in 2012. My children anxiously awaited the fifth and final book, Fiery Trials.
Read my full review of book one, Hawthorn's Discovery, or check out my ten-year-old daughter's take on the series
"When God's Son Jesus wanted to reach hearts, He often used stories in the form of parables to do just that. Stories change hearts."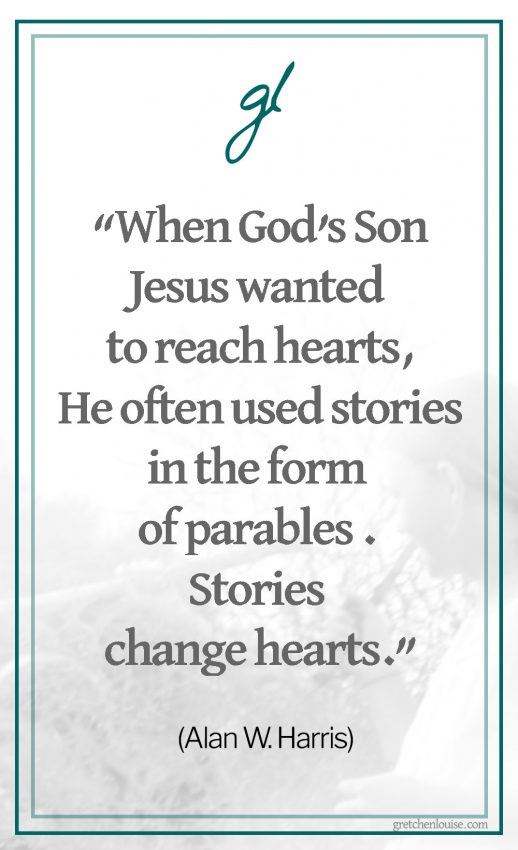 Brian Jacques knew he was an author when his teacher thought he cheated, claiming 10-year-olds couldn't write like that. The first book of his epic Redwall series was published 37 years later, in 1986. The twenty-second and final Redwall book was released in 2011, a few months after Jacques' death.
(It should be noted that some find the voices in the audiobooks hard to follow. It may also be necessary to explain that not all the names used in Redwall are appropriate to use on your siblings.)
"It's a war between good and evil. And good must win.
Not just in stories and fiction, but good must win."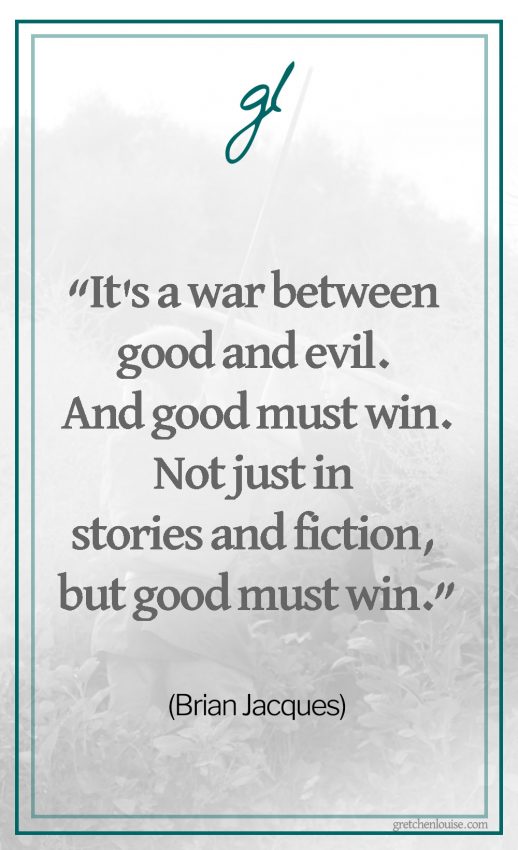 Singer songwriter Andrew Peterson wanted to write stories from the time he was a boy. It took him five years to write the first book, On the Edge of the Dark Sea of Darkness, which was published in 2008. The next three books came more quickly, much to the delight of fans of Aerwiar.
(The Wingfeather Saga can be dark and scary. And at first glance, even gross. It may not be for the younger readers in your family. But I think you'll discover, as we did, that the Andrew weaves threads of truth, beauty, and goodness into even the darkest scenes.)
"I remember some scary stuff about being a kid. I wanted to tell a story that would strike a little match of hope in a kid's heart that the light is stronger than the darkness. Of course, I hoped the same for the grown-ups who would read the story, too."
S.D. Smith wanted to be an author ever since his teacher read Lassie to his first grade class and his mom read The Chronicles of Narnia to he and his siblings. In 2014, when he was 37, Sam's first book, The Green Ember, took read aloud families by storm.
Read my review of the first book, The Green Ember
"I am a man of my time and I can't (and wouldn't) change that. But I hope this tale echoes the virtues of both an older and future age… I wanted The Green Ember to feel old in the best ways "
Arthur Ransome's classic series, Swallows and Amazons, was inspired by a summer of teaching young friends to sail. These tales set in the Lake District were originally published in the 1930s and 1940s.
(Coots in the North would have been the thirteen book, but was unfinished at the time of the author's death. It was edited and published in 1988 with other short stories by Ransome.)
"You write not for children but for yourself, and if, by good fortune, children enjoy what you enjoy, why then you are a writer of children's books… No special credit to you, but simply thumping good luck."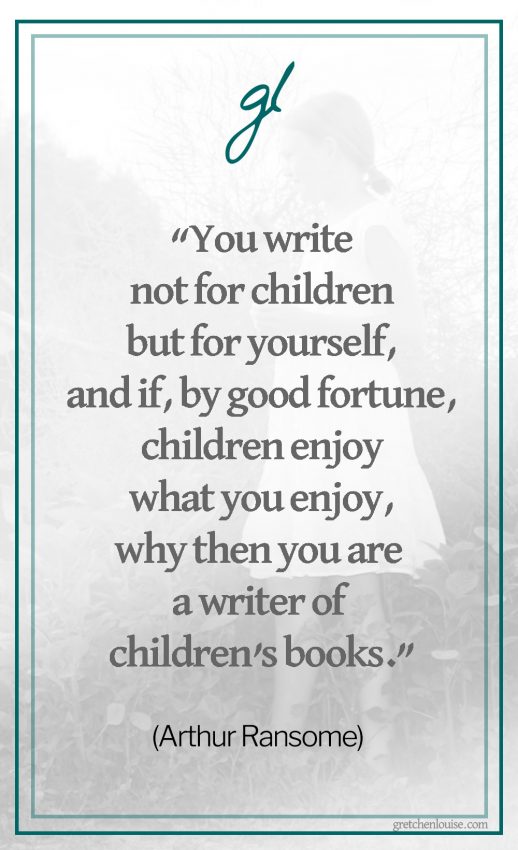 "I always loved stories with animals as the heroes, but I didn't know I could write one until my agent persuaded me to try," says Margaret McAllister. She's created delightful (and devious!) characters in the squirrels, hedgehogs, moles, and otters of Mistmantle, an enchanted island surrounded by mists.
(Beware that in book one, Urchin and his friends are fighting against Husk's evil "culling" of the weak and disfigured.)
"…that's another reason why we need to keep telling stories–because children need heroes of real stature, who persist for justice even though it takes decades, who work their way through natural and man-made suffering, through personal and public buffetings, and continue to walk that Long Road to Freedom, beating down the thorns so that the rest may follow."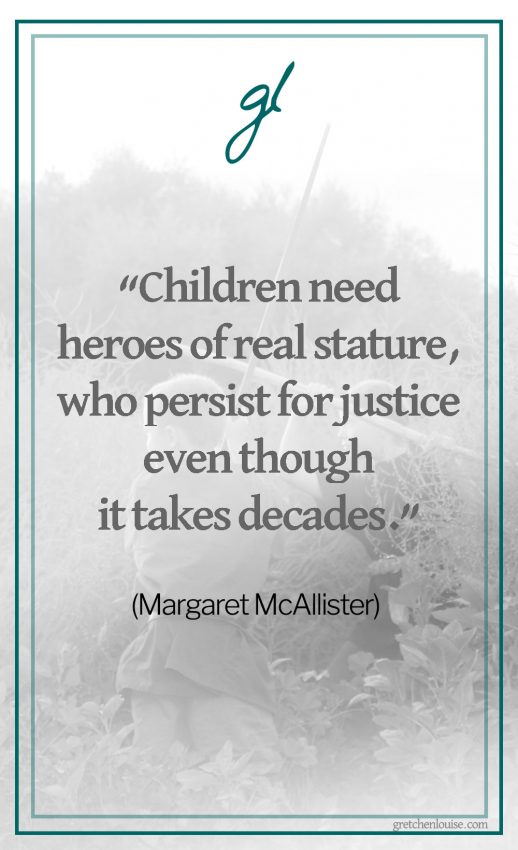 "It All Began with a Picture", C.S. Lewis explained. It was a picture that had been in his mind since he was sixteen years old, of a faun carrying an umbrella. "Then one day, when I was about forty, I said to myself: 'Let's try to make a story about it.'" The Lion, the Witch, and the Wardrobe was published in 1950, followed annually by another book until the series of seven was complete.
"A man writing a story is too excited about the story itself to sit back and notice how he is doing it… I don't believe anyone knows exactly how he 'makes things up'. Making up is a very mysterious thing. When you 'have an idea' could you tell anyone exactly how you thought of it?"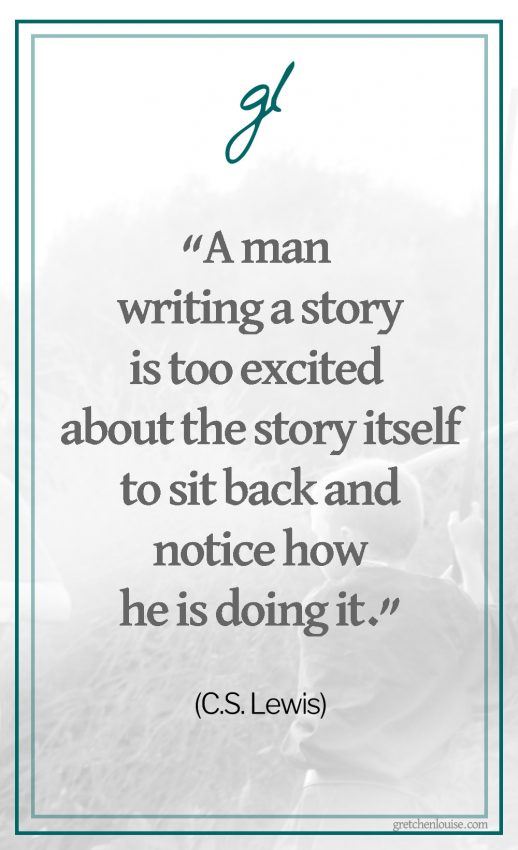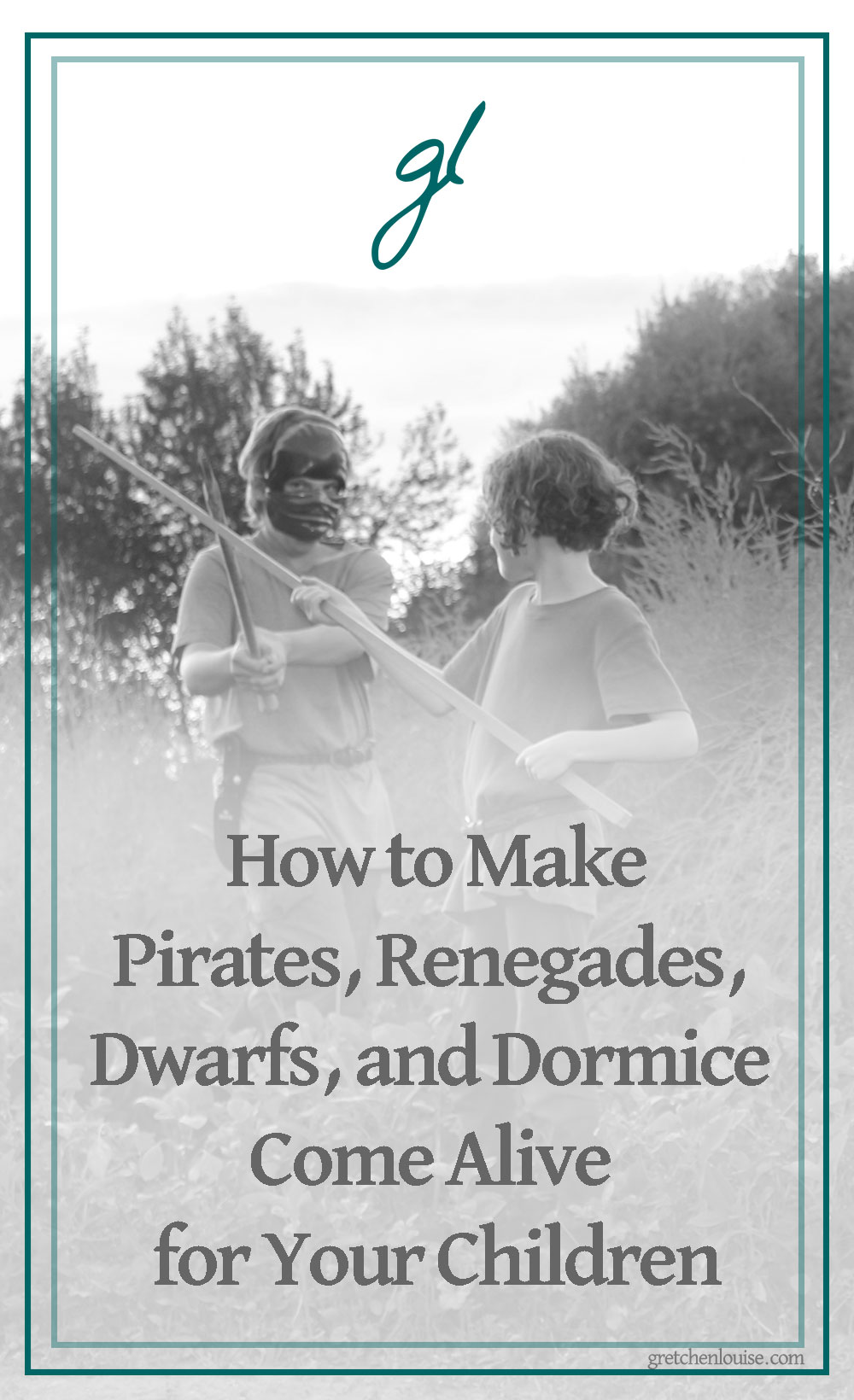 Pardon me. Now that I've given you a few series to add to your family's wishlist, I must go find my Larkin Warriors and see if they are ready for breakfast before the next band of Renegades attacks…
Tell me, what stories became part of your everyday play as a child?