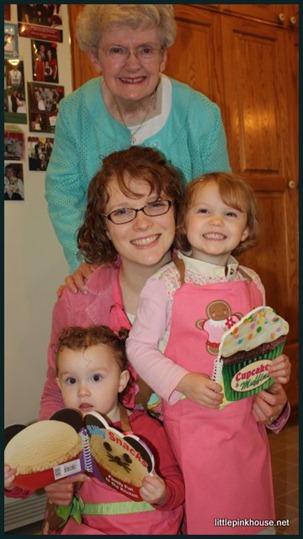 Dear Grama,
You always find the perfect gifts to welcome in each season of the year, be it Easter or Autumn or Christmas. And it was no exception when we saw you earlier this month. You know how we girls love our aprons. And you found the most adorable Christmas aprons for all three of us—not to mention hot pad holders and a tablecloth to match, along with cookie cutters and recipe books in case we lacked inspiration!
We posed for a quick picture with you before you left. But I wish you could have seen the girls baking cookies with Aunt Jess before the day was out. Two curly heads with eager faces smeared with dough and busy fingers covered with flour.
And of course, our Cinderella thought a new apron was the perfect thing to add to her ever-growing outfit ensemble! Two aprons, a t-shirt, a veil, and a shawl top her Cinderella dress at the moment. All coordinating perfectly with the sparkly glass slippers, of course. I have an idea that when we finally get around to baking Christmas cookies here it will be a challenge to get her to wear just one apron.
We love you, Grandma. Thanks for brightening our days and our cooking with your love and your gifts.
Hugs,
Gretchen & girls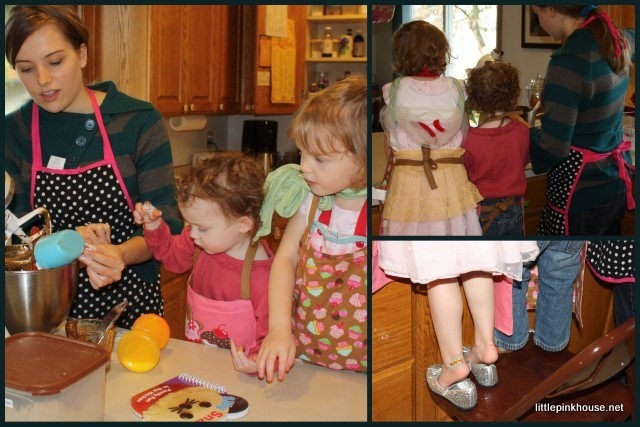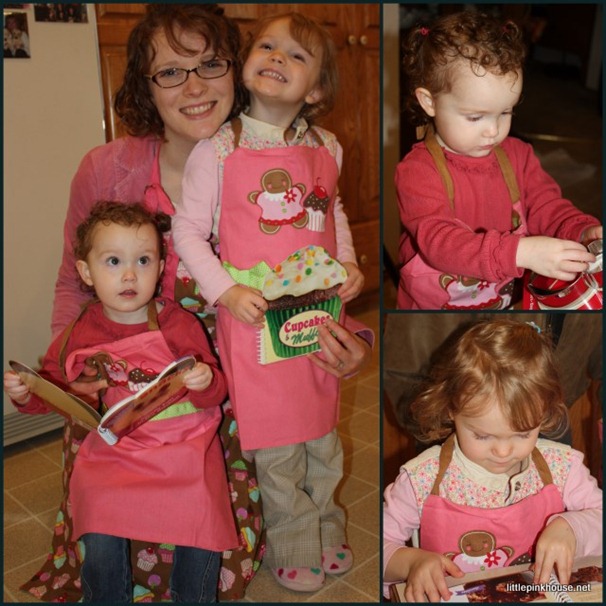 {linking up with Small Style}
St. Nicholas Square Reversible Aprons from Kohl's