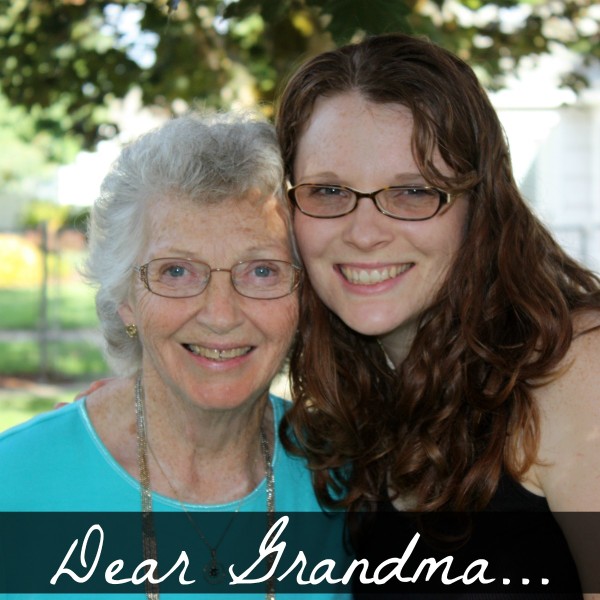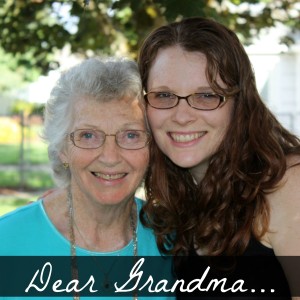 Dear Grandma,
Every spring a few weeks before your birthday, your wooded lawn starts filling with little blossoms we've always called "spring beauties". When we were children, we'd gather the blooms with wild abandon. You'd help us wrap their delicate stems in a moistened paper towel covered with saran wrap to keep them fresh as we took them home to our mothers. And you'd tell us how my daddy always looked carefully each spring, trying to be the very first one to find a spring beauty to present to you.
Once the spring beauties were done, it was time to go mushroom hunting. You'd take us down into the brush to search for those sneaky Morel mushrooms that hid near the swampy spots. And then we got to take home whole bowls full to fry in butter and cornmeal. Little did we know the delicacies we were dining on! Our favorite meals at your house were Top Ramen noodles and hot dogs. You always served the hot dogs on plastic plates from TV dinners, and we were allowed to slurp our noodles as loudly as we wanted. Now that was the life.
I know you fed us other healthy things. In fact, I have very distinct memories of making cheese and butter at your house in that old-fashioned mixer. You made the best spaghetti. And applesauce was always in great supply, complete with cinnamon or colored sugar sprinkles to put on top. But I think we made memories over the saltines and the graham crackers and the Velveeta cheese, all the fun things we didn't normally get to eat. There was always Jello with fruit in it, too (bananas were the best). You even introduced us to Spam, which you still had an affinity for. And you had an ever-ready supply of Tic Tacs, especially during church. (Your purse revealed handkerchiefs and plastic baggies full of photos and all manner of entertainment during a church service.)
Then there were the hours spent picking berries in your garden. Marionberries, raspberries, currants, thornless blackberries, strawberries. They never tasted so delicious as straight off the bush—it's a wonder we were ever able to fill our buckets. I know there must have been so many times you didn't get your work done because we were "helping" you. And other times, you went out of your way to preserve more fruit than you needed so that your children and grandchildren could enjoy the bounty. Especially that year Great Grandpa picked up all the windfall Gravensteins and pared them all ready for you—I don't know how many quarts of applesauce you canned that year, but we enjoyed it for several years to come!
I always loved looking at the pictures of you in your smart nurses' uniform and cap. I wanted to be a nurse when I grew up, just like you and two of your four sisters. You patiently folded paper hat after hat for me so I could look just like you. And of course, you were always patient and available to nurse all my own owies. Whether it was the ever-present splinters or the frequent skinned knees or the times I crashed on that metal strip where the linoleum patterns met between the entry way and the kitchen, you always had a bright colored Band-Aid to fix it right up.
Your toy closet was filled with everything necessary to a child's delight. Pull toys, wooden blocks, monkeys in a barrel, coloring crayons, a great quantity of stickers, and a never-ceasing supply of paper to color upon. But your basement? Oh, that was where the imagination took flight. I spent hours rearranging the furniture in your old doll house. We set up office with the vintage typewriter and school desk. We pretended to have school or form the parameters of a house with the Sunday School benches. We played the games like Mouse Trap from that basement closet and read the old books like Danny Orlis that were housed in the glass bookcases in the corner of the basement. And I'm sure you were subjected to many a concert of our latest piano achievements on that piano in the basement.
I remember watching you work in your sewing room. It fascinated me how you could open a closet and have an instant sewing room. But the place I loved the most was your office. Your fingers would fly across the typewriter as you addressed envelope after envelope. You'd moisten your finger with sticky stuff from a special little container so you could easily grab and collate the piles of papers. Your copy machine got constant use but you took the time to get out the old mimeograph machine and show me how it worked, too, with its funny blue-colored ink. I came up with many reasons I needed to use that copy machine of yours through the years, few of which were legitimate, I'm sure. And as I got older, I learned to help you collate papers and stuff envelopes and answer telephones. I have special memories of those hours spent working for you, doing business data entry, interpreting Grandpa's handwriting from the information sheets, and watching the way you ran your office like a well-organized machine. And even in the years when the computer addressed more envelopes than the typewriter, I still loved it when you had a reason to use the typewriter for a tax form or a quick envelope, hearing the click click clack of the keys on the keyboard.
Post It notes have always been your specialty. You use those little yellow pieces of paper everywhere. But my favorite place to find them was when I made an excuse to go beyond your powder room (where existed all sorts of lovely bottles and brushes and mirrors, and a counter with a stool in front of it for you to sit on) and visit your bathroom. Even as a little girl I loved seeing yours and Grandpa's cryptic messages of love to each other there, written in pencil (always in pencil) on Post It notes stuck to your bathroom mirror.
You never forget a birthday. You are always on time with handwritten notes and generous checks for every occasion, and quick to welcome the grandchildren-in-law into the birthday card schedule. But your faithful prayers are the most precious gift of all. In each note, you always remind us that we are prayed for every day. And there are many days when the knowledge of your prayers have been the thought I've clung to in order to get me through.
Thank you for your example of faithfulness. From your years of service in the church nursery and Sunday School to your diligently kept diary of events to your daily walks no matter the weather to your careful care of Grandpa. But thank you most of all for your faithful daily prayers for your eleven grandchildren, their spouses, and the ever-growing number of great grandchildren. We rise up and call you blessed and thank you for the legacy of love and prayer you've given to each of us. Happy Birthday, Grandma.
Love always,
Gretchen