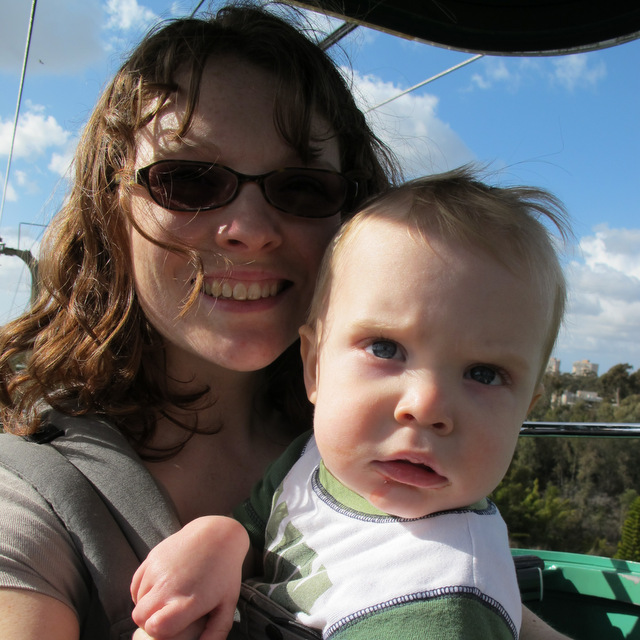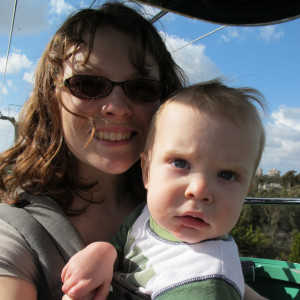 Dear Son,
When I found out I was expecting you, I secretly hoped you would be a boy. Your daddy loves your sisters — his two little princesses. (He liked what a customer had told him: "Having girls always made my husband feel like a king!") But I had a feeling a son would make him oh so proud.
And when I thought I saw something that last ultrasound, something that could perhaps indicate you were a boy — I hoped a little bit more. But I didn't tell anyone. Because we love our girls and they would have been thrilled with another sister, too.
When you were born, my hope was rewarded: there was so much pride and love written on your daddy's face. And according to reports, the news of the first grandson on my side of the family, the first in this generation to carry on the family name on your daddy's side, made more than a few buttons pop.
I knew your daddy would be proud. I could picture the father-son bond that would form over farm work done together and everything John Deere green. But I was not prepared for the way you would capture my heart. I did not know the mother-son bond would run so deep, so instantaneously.
I love your sisters. They keep me laughing and keep me on my toes and I hope someday will keep the house clean for me. But in them, I also see so much of my own self mirrored back.
But there you were. The spitting image of your daddy. A miniature, blue-eyed version of the man I love more than life itself. And I found myself feeling extra protective of you. Not to mention just a bit extra lenient. All you have to do is look at me with those big blue eyes and I melt.
I know someday soon you'll be too grown up to snuggle Momma anymore. I know you won't always have to lean your head over to touch me several times a meal as you sigh, "Momma." I know you won't always be around the kitchen to say "Helper!" as you pull a chair up to the counter beside whatever I'm doing.
But I hope and pray you remain the tender and compassionate little man who shows such love and care for his sisters and his momma. I hope you are always as quick to say "I sorry" as you are right now. I pray you grow to become a man who is strong but kind, just like your daddy whom we both love so much.
Love always,
your momma