Fifteen years ago today, I met my very best friend.
No, we didn't talk that day—we were young and shy, just days past our thirteenth birthdays.
But we listened to our parents as we all walked those boardwalks through Yellowstone—away from the Riverside Geyser where we met, towards Old Faithful itself.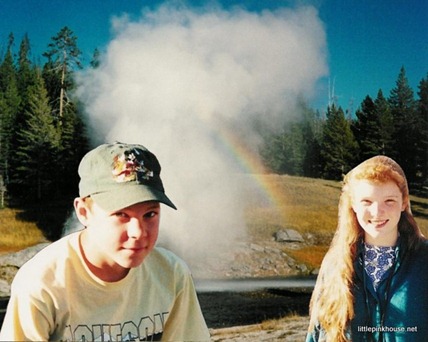 We all thrilled at the kindred bond we felt. Little knowing it was but the beginning.
Yes, my romantic imagination wandered a bit. I wondered. Could he be the one?
But I was only thirteen. I couldn't know how God would use this boy to mold me, to pray for me, to make me feel valued and special.
I couldn't guess how he would make me love Country music and fill my mailbox with Hallmark cards. I had no idea what adorable kids we would have.
I didn't know that on that day, September 30, 1996, I had met my very best friend.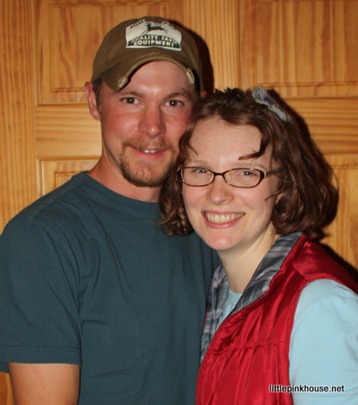 Happy "anniversary," my love!
Pictures:
Us, cropped out of family pictures from that day, and put over a picture of the geyser by which we met.
Us, celebrating our birthdays together this year.
Five-Minute Friday Prompt: of friends