How "green" is your laundry?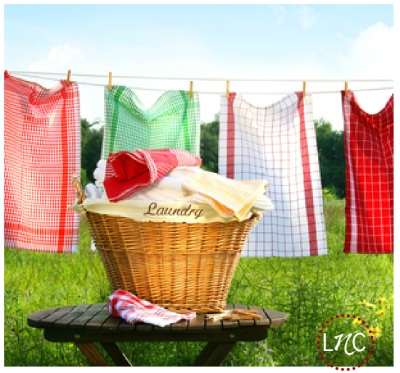 a guest post by Kristy
I remember the first time I stumbled upon a recipe for homemade laundry detergent:
I was dumbfounded.
Make your own laundry detergent? You've got to be kidding! Who even knew it was possible?
As outlandish at the idea seemed to my twenty-first century-woman brain, it was the savings that convinced me to give it a try.
Pennies a load, you say? Oh yes, I'm listening.
Back then, I didn't care so much about all the chemicals sloshing around in my washing machine from my store-bought detergents.
Now, I do care. And I still love using my own homemade laundry soap.
I'll admit, making your own laundry soap has it's pro's and con's. But any time I feel the need to save a little more money, or when I just want to enjoy the pleasure of "doing it myself", I pull out this tried-and-true recipe.
Before I get to the recipe, however, let's take a look at why green or homemade laundry detergents are healthier than conventional products.
Have you ever asked yourself the question, What are my laundry products actually MADE OF?
If you've never bothered reading the label on your container of Tide detergent, or glanced at the ingredient list on your bottle of fabric softener, you just might be in for a surprise!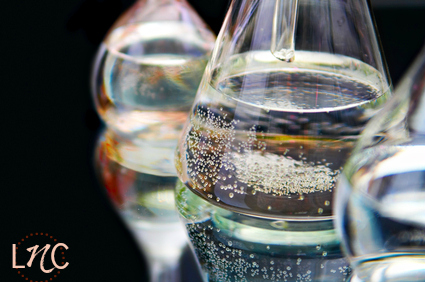 Did you know that researchers have found that dryer vents can emit more than 25 volatile organic compounds (VOCs) when scented laundry detergent and dryer sheets are used? (source)
Or that quarternium 15, a widely used disinfectant and deodorant in laundry products, is in fact a formaldehyde releaser? (source)
One curious lady, Anne Steinemann, a University of Washington professor, decided to do her homework in relation to chemicals in our household products.
During a personal study of household cleaners, including laundry products, Steinemann discovered "nearly 100 volatile organic compounds were emitted from these… products, and none were listed on any product label. Plus, five of the six products emitted one or more carcinogenic 'hazardous air pollutants,' which are considered by the Environmental Protection Agency to have no safe exposure level." (source)
Debra Lynn Dadd, author of Protect Yourself From Household Toxins, claims that "Household cleaning products are among the most toxic substances we encounter daily."
So what's a girl to do?
Start by educating yourself on the harmful toxins that could be invading your home via the very products you're relying on for cleanliness. Natural Home and Garden shares this helpful list of over 10 chemicals to avoid in your laundry products. I've listed a few of my favorite resources for information here.
Next, discover ways to "go green". Healthier living doesn't necessarily entail more expense. Going green in the laundry room can actually save you money!
The following laundry detergent recipe is estimated to cost just pennies per load. How's that for going green for cheap?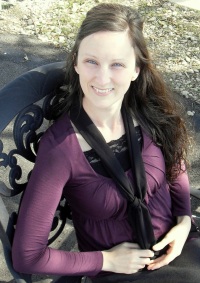 Kristy is a believer in Jesus Christ, a pastor's wife, and homeschooling mother of four (going on five) busy blessings. She is passionate about living simply, naturally, and Biblically for the glory of God.
Kristy is the author of The Cottage Mama's DIY Guide, The Cottage Mama Plans Her Menu, and other natural living ebooks. As the editor and owner of LittleNaturalCottage.com, Kristy furiously writes about her loves during nap time.