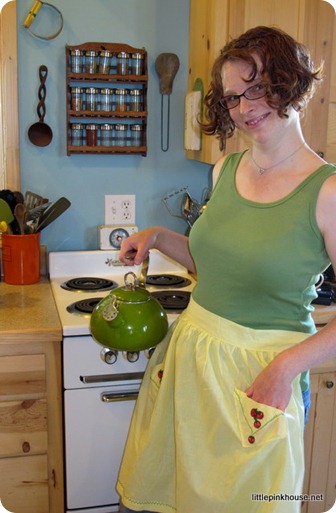 I'm so glad you dropped by my kitchen!
Let's pour a cup of tea and swap apron stories for a bit, shall we?
I'll cut a slice of homemade bread and get out the raspberry freezer jam.
And then, if dinner-time's a-comin', I'll tie on an apron and you can keep me company while I cook.
Sound good?
~Gret
"Don't take off your apron, whatever you do, it's peculiarly becoming."
–Little Women by Louisa May Alcott, page 204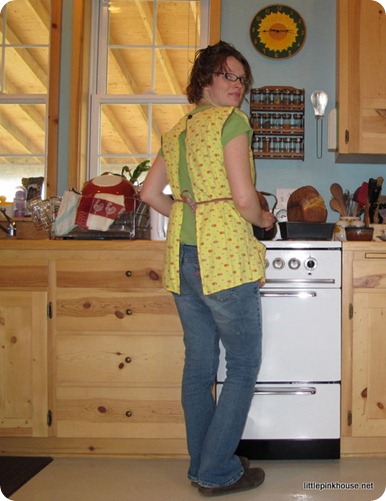 "Meanwhile, in the pantry, the Story Girl, apron-enshrouded, was being initiated into the mysteries of bread-making."
–The Story Girl by L.M. Montgomery, page 184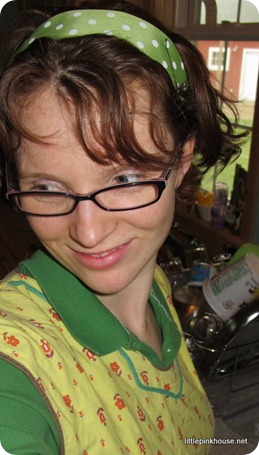 "She wore a white apron and she was driving geese."
–Anne's House of Dreams by L.M. Montgomery, page 37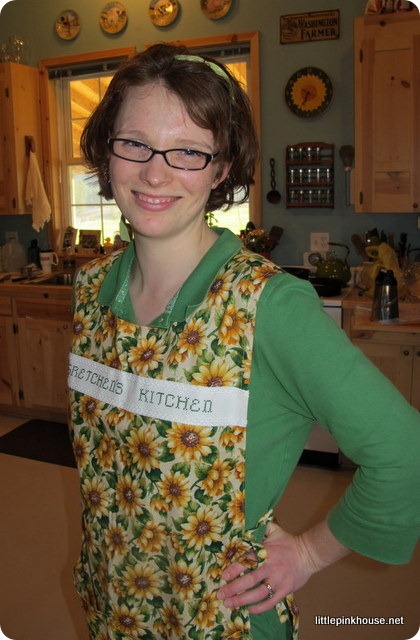 "Even a red-haired girl, she thought, might risk a pink apron (well flounced with yellow) when she was all alone in her kitchen baking bread."
–Gentlemen from England by Maud & Delos Lovelace, page 138
"Anne shrouded her muslin glories in an apron and went down to concoct her soup."
–Anne of Avonlea by L.M. Montgomery, page 257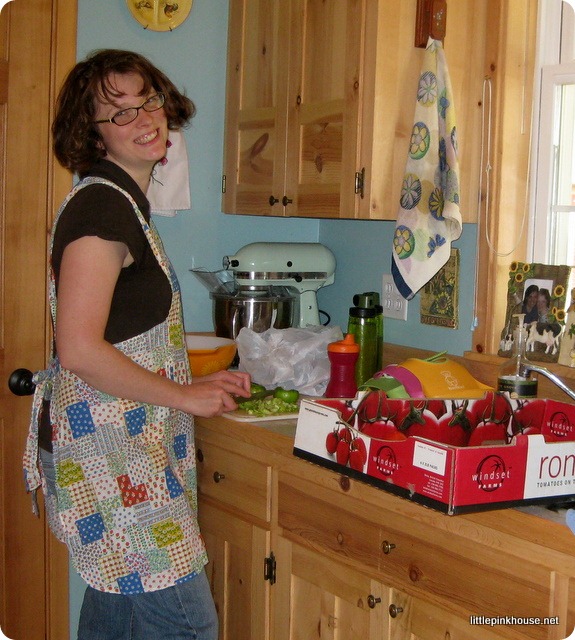 "Rose came down fifteen minutes later with every curl smoothed and her most beruffled apron on…"
–Eight Cousins by Louisa May Alcott, page 18